The Indiana Texas Longhorn Association had a show at the Gibson County Fairgrounds this weekend.  I stopped by in the afternoon to check it out.  I got some pretty cool photos, and even learned a little.
The Spanish brought the first longhorn cattle to America in 1493. Descendants of these longhorns formed the first cattle population in North America.  The first Texas settlers brought with them a few cows, mostly, northern European breeds. These cows mixed with the Spanish breeds already in Texas and soon grew into considerable herds. Most of the cattle of the central and northern plains came from these herds.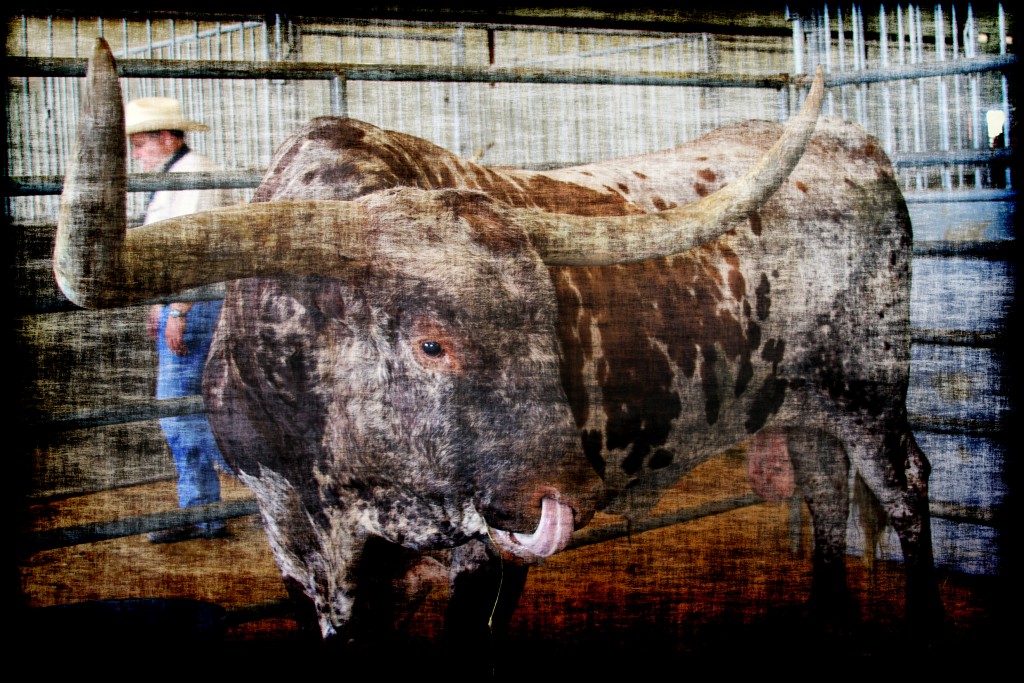 This is Gunsmoke.  Gunsmoke is a very impressive bull.  In the longhorn cattle world, he is also very expensive.  I've been told he's worth around $150,000.  That's right 150 thousand dollars.  He's worth a house.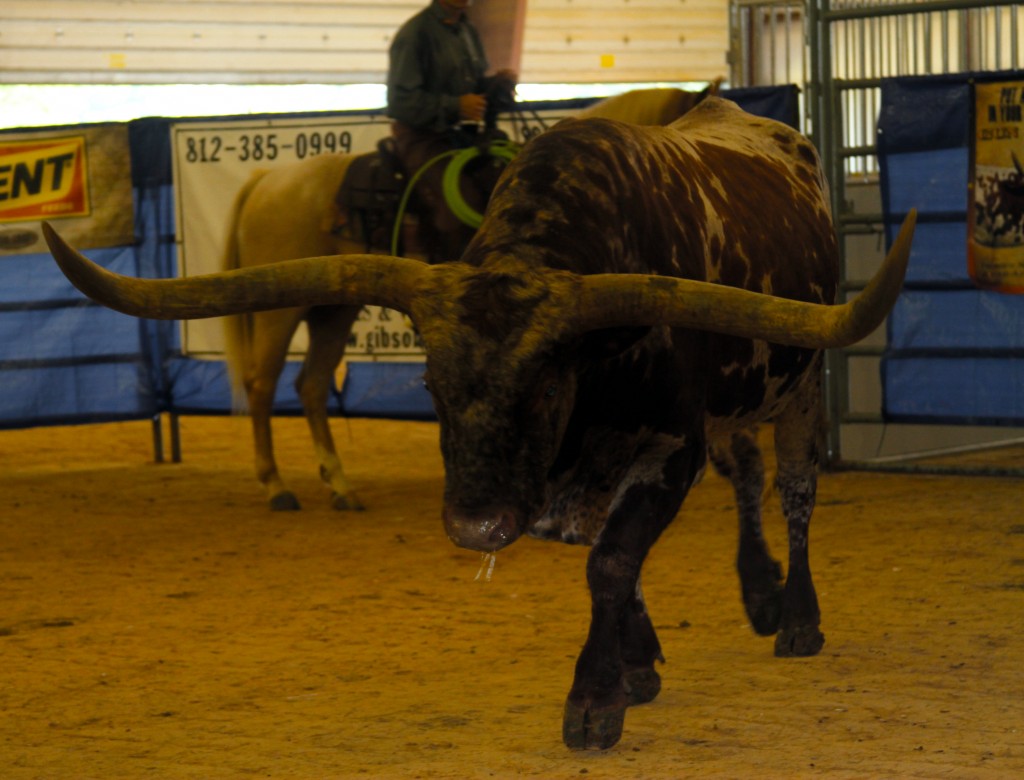 I am told that he has 103″ horns. He is one of only three longhorns with a horn span of over 100″ in the world.  Horn span is equal to the circumference of the horns at the base of the skull plus the distance between the horns.  Gunsmoke's horns have a circumference of 16″ at the base of the skull.
Of course, there were plenty of other Longhorns, of all different ages and sizes.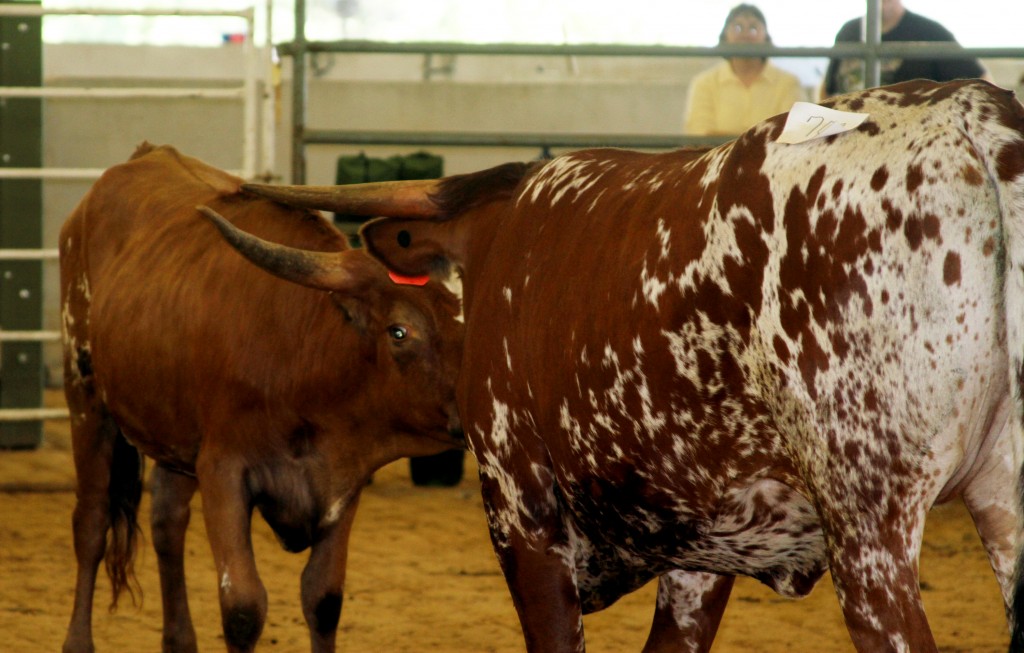 They had an open class, which was basically a class where the cattle were brought in without their halters.  It was pretty neat to watch the cattle interact with each other.