Feathers and Fleece
I may have used affiliate links for some of the items in this post. Using an affiliate link to purchase an item won't cost you any more money, but I may receive payment if you click on a link and make a purchase. For more information, visit the disclosures page.
I guess I'm fairly sick today… the thermometer says I have a temperature of 100.2 degrees.  This is not awful, but it's not great either.  I had planned on spending a lot of the day today working on product for the new store… but since I'm sick… I don't want to make anything to sell to people.  That and I just don't feel like doing much.  Fortunately I finished the product assortment for the ONB Insurance fundraising auction yesterday.  I don't need to have it done for another month, but I'm very happy to get it finished.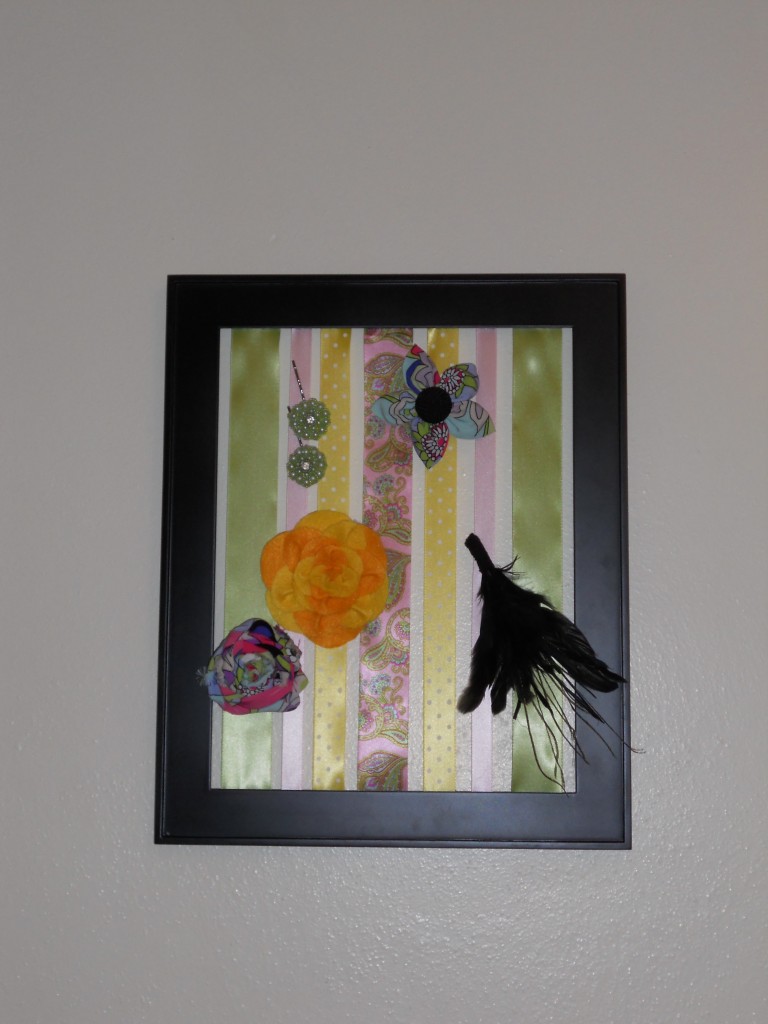 I think it turned out pretty well. I made them a hair bow organizer and am including 6 hair accessories/acessory sets.  The set includes a pointed flower and rosette, which are made with a fun 60's style pattern fabric, a yellow and gold felted flower, a black feather fascinator, and 2 sets of (2) bobby pins.  One set, pictured is made green with small pearls and a crystal setting, the other, not pictured is a pair of white roses, made of a polymer clay material.
The bow organizer itself has an 11″x14″ area for organization of bows and clips.  You will also note that I have carried over the theme of black with bright colors from the acessories to the organizer.  This is a great gift for girls young and old alike.  Check the shop soon, as I will be selling similar products online.