I just got back from the 2011 young farmer's convention yesterday.  I had a really good time.  Matt & I drove up with his brother Sam on Friday evening and got to the hotel around 8:30 Indy time.  They played several games, including "Win it in a Minute" and "Cornhole."  The next day we got up and had breakfast birght and early at 7:45 followed by the conference's Keynote Speaker, Chad Hymas.
Chad's speech was very good.  He spoke about his experiences (He became a quadrapalegic at the age of 27, due to a farm accident) and how they changed his life.  Chad's speech was followed by 2 break-out sessions prior to lunch.  One of which was hosted by Chad.  I went to that one and was very impressed.
At lunch, the YF Committee gave out some awards.  One of which was won by our county.  And we got to watch the videos of the Agricultural Excellence Award Winners and runner's up.  My husband's cousin made the top 3, which was pretty cool.
Following lunch, I took a drive over to Keystone, to the mall, and Matt when to a few more breakout sessions.
After dinner, we got to watch a magic show before we put on the annual kiddie tractor pull.  This was the frist year that our county did it, and it was a lot of fun.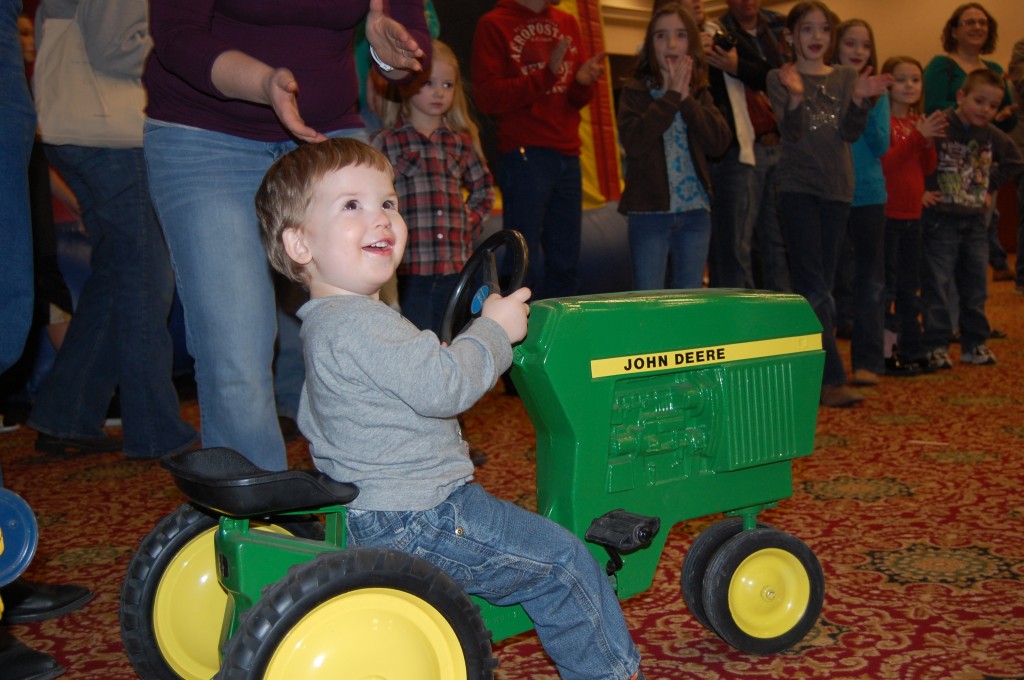 We actually ended up with about twice as many kids as normal.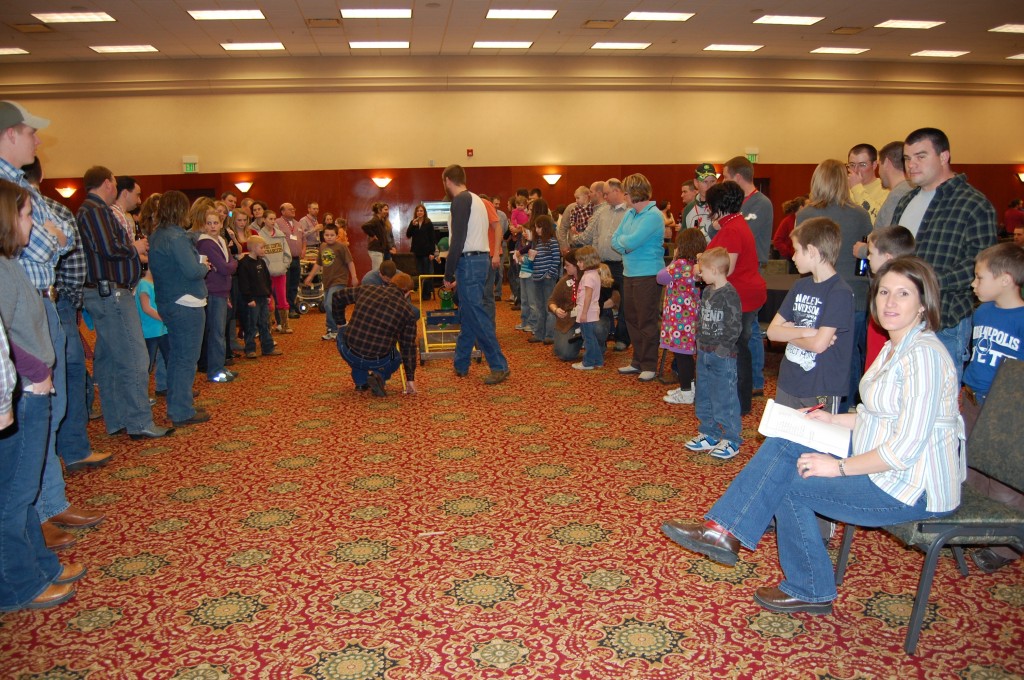 After the pedal pull was over, we were left to our own devices, so since there was Karaoke, we had a little fun with it.  Matt, Sam, John and myself all went up and sang "It's Hard to be Humble" by Mac Davis.