Happy new year to everyone out there in blog land.  I've decided that a good way to start the year, would be to make a post, as I've not taken the time to do this recently.  Hopefully, I can catch you up with everything that has been going on, without boring you too much.
Matt and I have had our first anniversay and our second Christmas together since my last post… so needless to say, I've felt like I've been running around like a chicken with my head cut off.  We managed to make it to everyone" house for Christmas, even though we didn't do everything on Christmas.
We went to my mama's for dinner Christmas eve, then to visit with some of Matt's family until Midnight Mass (which was actually at 10 here).  Then we came home and watched a little Star Trek before bed.  We slept in a bit on Christmas morning and then stopped by Matt's parent's house for a late breakfast before heading down to Bardstown to visit his Grandmother. 
We came back on Christmas night, and had lunch and Christmas with my dad on Christmas day.  Some of my cousins were down to visit my Grandma the following week, so we did Christmas with them then, and Christmas with my Mom on the 30th.  It was a long Christmas season this year, but a very nice one.  I'm really glad that we got to see everyone.
On top of all of the Christmas stuff, I've been working on a few crafty projects and designing a website for a client during my time off.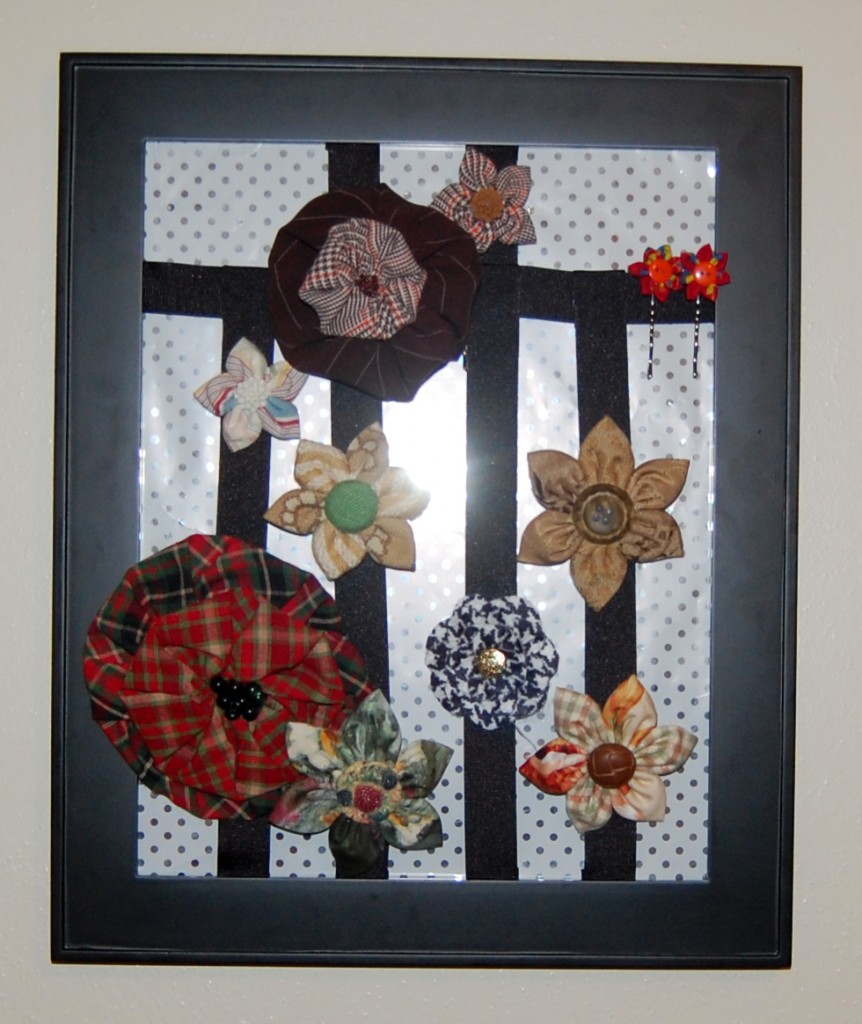 I finially got around to finishing a hair clip holder for myself.  It's turned out pretty nice.  I've even figured out how to do it, and be able to reuse the glass and backings, which means I was able to have a decorative background, and I don't feel like to ribbons look loose.
I have sold a few of the clips recently, but no where near as many as I did the first month on Etsy.  I'm sure that's because I haven't put many new items up recently, nor have I been pushing the products much, with all of my other projects.
How have you all spent your holidays?