I'm super excited that I finished the center section of the crazy quilt! I've still got to cut the scraps off of the edges, but the hardest part is done. Once this piece is cut down it should measure 82×44-inches.  And please excuse the bad photo, it's way to big to get a decent photo of it laying in the living room.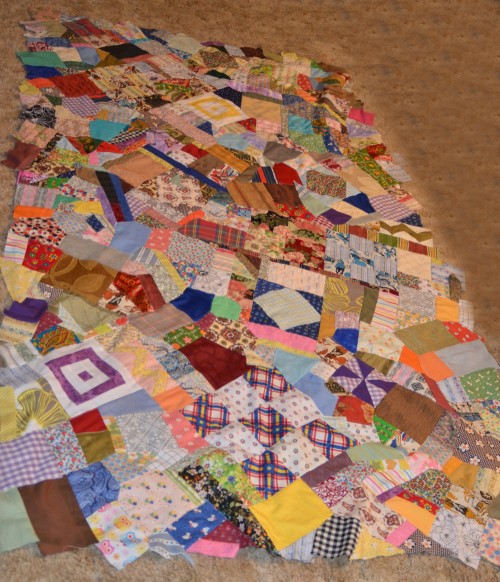 Fortunately, I did get outside to take another progress shot a few hours before I finished.  Hopefully it will give you a better idea of how it looks.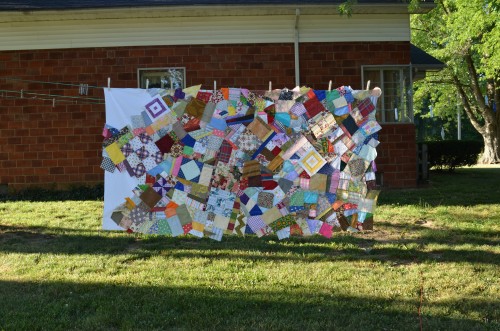 All that's left to finish the top of the quilt is cutting the edges even, adding sashing to the short sides of the center section, and then sewing the center section to the top and bottom sections.
I've picked out a nice neutral backing fabric for the quilt from Quilts N' Bloom and will be binding the quilt in the same fabric as the sashing.