For the last 3 years the Gibson-Posey Young Farmer's have worked at the Young Dairyman's Booth on Wednesday at the Vanderburg County Fair.  Wednesday is always the night of the concert, so it's usually super busy.  This year was different.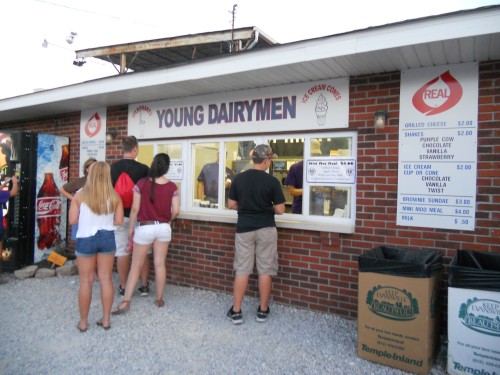 Matt and I got to the fair about 5 and were still able to park in the front lot.  There weren't many people there.  I shouldn't have been suprised tho.  The temperature was still about 100 degrees.  We worked at the ice cream booth from about 5:30 to a quarter to 9.  I was fairly slow the first couple hours, but once the sun started setting, the traffic picked up a little.  It was interesting to learn from one of the patrons that the last several years he'd come to the fair it had been a half hour wait to get ice cream.  He only had to wait a couple minutes this year.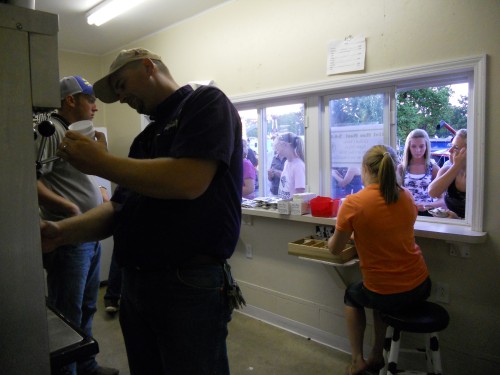 The food is always great.  We serve brownie sundaes; chocolate, vanilla and twist ice cream in both cups and cones; vanilla, chocolate, strawberry, and "Purple Cow" (read grape) milkshakes; and grilled cheese sandwiches.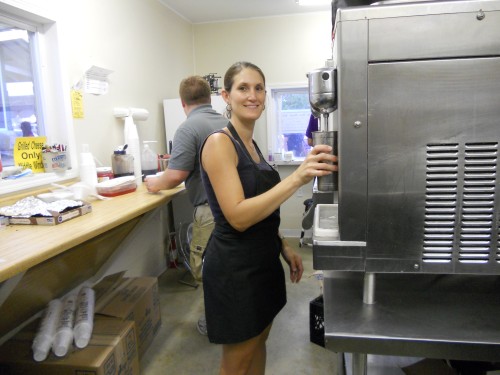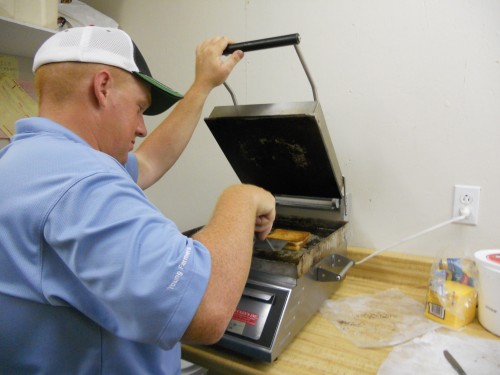 Everyone seemed to have a lot of fun. I know Matt and I did.