Fashion Friday – Wedding Edition
I may have used affiliate links for some of the items in this post. Using an affiliate link to purchase an item won't cost you any more money, but I may receive payment if you click on a link and make a purchase. For more information, visit the disclosures page.
This month's Fashion Friday is brought to you by my sister's wedding. I was the Matron of Honor – wow that sounds old – for her wedding.
It was honestly one of the happiest days of my life. Just being able to see my sister so happy with her now-husband made us all happy too. It was a great day, but I'd be lying if I said that the planning of the wedding was easy. In fact, it was probably one of the hardest things we've all had to do. If you've ever planned a wedding before, you will know what I mean.
Don't get me wrong, it was a lot of fun, but it was hard work. As Matron of Honor, I found that I was in charge of most things, which was fine, as my sister had many things she needed to sort out herself. One of my duties was finding a photographer. To ensure we could hire the best photographer possible, I asked around for advice. I remember a couple of months ago that my friend had mentioned someone like this Wedding photographer Essex who had taken photographs for her cousin's wedding. When I looked at them, I was mesmerized! They were beautiful. I had never seen wedding photos like this before, so I knew that I had to find someone like him for my sister's wedding. When I ran this by her, she agreed, and we were well on our way to getting the planning stage sorted.
Once that was out of the way, it allowed us to get all the last preparations in place for the biggest day in her life. And, by this point, I was very excited, especially when it came to what I would be wearing.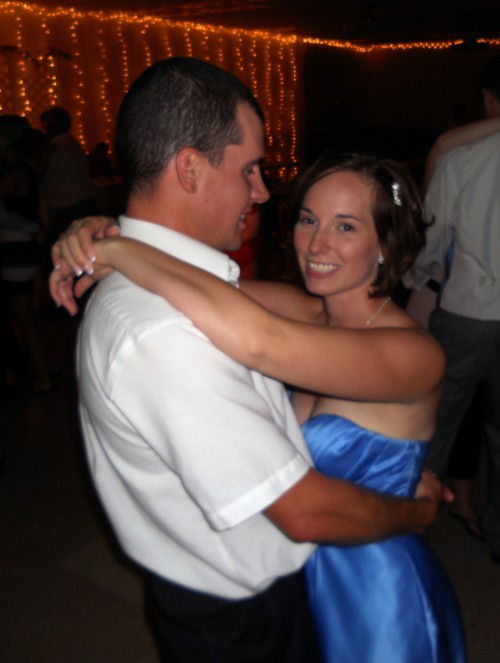 Kayla picked out short blue strapless dresses in euro cornflower with a sweetheart neckline from Bill Levkoff. The dresses looked great with Kayla's. My tan line was a problem though. As you can see below, I've been wearing too many tank tops outside this summer.
Since I won't have many photos from the photographer for a few weeks, I took a few for myself the day after the wedding. Bosco, the neighbor cat was very excited to help.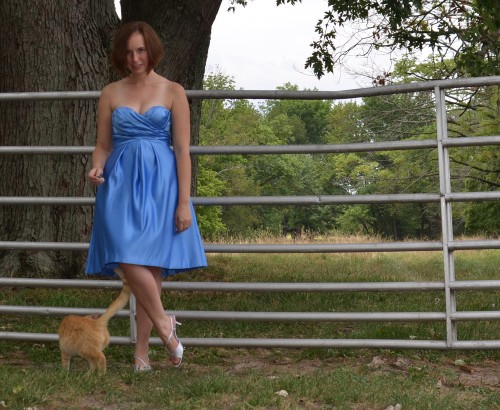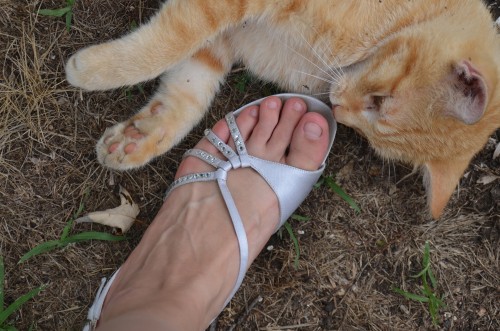 The photographer did post a couple photos to his Facebook page, so thanks to Bartholomew Wedding Photography for taking such great photos. A few of them are below, but you can see more in the Facebook album. If you're looking for a great photographer for your wedding in NYC, you might want to reach out to Olga Topchii – olgatopchii.com.