Mamaw's Apple Pie
I may have used affiliate links for some of the items in this post. Using an affiliate link to purchase an item won't cost you any more money, but I may receive payment if you click on a link and make a purchase. For more information, visit the disclosures page.
It's been chilly out for the last couple weeks, which by itself is quite lovely.  The leaves are starting to change, and I can make pumpkin flavored anything without people looking at me weird.
The one bad thing about this time of year is that  even though it can get quite cold in the house, Matt doesn't want to turn the heat on just yet.  That means it's been about 60 degrees in my house for over a week, with no chance of heat in site.  To remedy this problem, I've been doing tons of laundry – the dryer helps a bit, running my space heater under my desk when I work, wearing ugg boots around the house, taking the hottest showers possible, and most importantly, baking.
One of my favorite things to bake, especially this time of year, is Mamaw's Apple Pie.  It's warm and filling, without being as heavy as so many of the pumpkin desserts I like to make.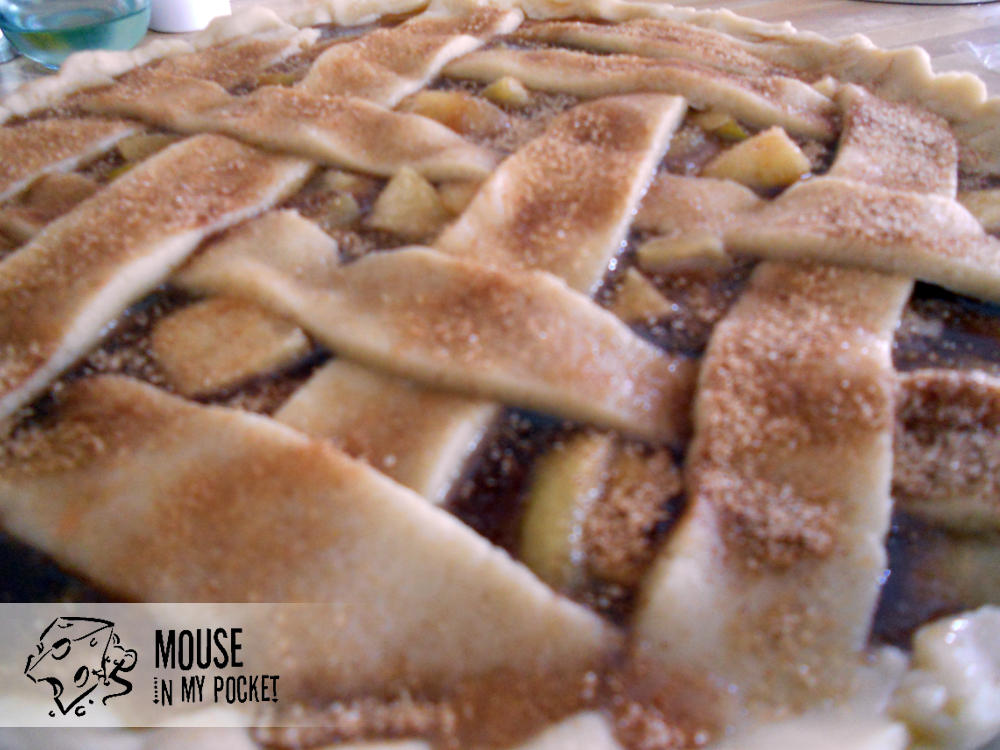 Printable Recipe

Mamaw's Apple Pie
This homemade pie is a perfect use for your leftover apples.

Total Time
1
hour
5
minutes
Instructions
Pre-heat oven to 400 degrees.

In deep 12-inch skillet, over medium-high heat, melt butter.

Add apples, sugar, cornstarch, cinnamon, and salt.

Cook 8-12 minutes, stirring, until apples are tender.

Remove from heat and stir in lemon juice.

Pour filling into uncooked pie shell, that has been brushed with egg white.

Add lattice top.

Brush top with egg white and sprinkle with cinnamon sugar.

Cook pie 15 minutes, then turn oven down to 350.

Bake an additional 25-30 minutes, until the crust is a golden brown.

Remove from oven and cool on rack for at least 15 minutes before serving.

Refrigerate any leftovers.