I'm very excited to share this dress with you.  It isn't perfect, but it's the first piece of clothing I've made with no pattern at all. The dress is my own design and came about rather organically during a recent Virtual Craft Nite.  This dress actually started life as a round tablecloth with a great pattern and a fantastic pleating detail on the hem.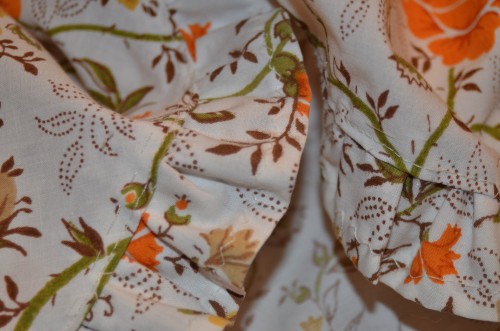 My original plan was to make the tablecloth into a simple circle skirt.  Pinterest is, after all, full of those sorts of instructions and tutorials.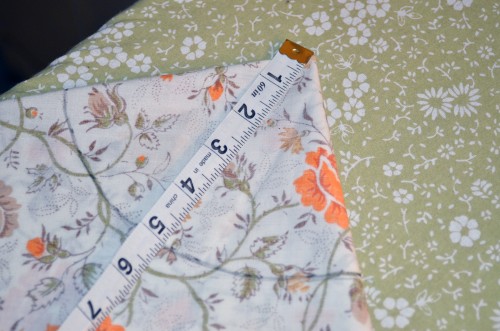 So I got started and cut the hole for the skirt. But when I put it on, I felt like I walked off the set of Little House on the Prairie.  It was just way too long.
My solution?  Make a dress instead.  By pulling it up above my chest, the hem hit just about perfectly at tea length.  So I sewed a tube into the top of the dress where I could run a length of elastic for the top.  Then to create the silhouette I wanted, I added a coordinating grosgrain ribbon to the dress, which gives the dress great pleats.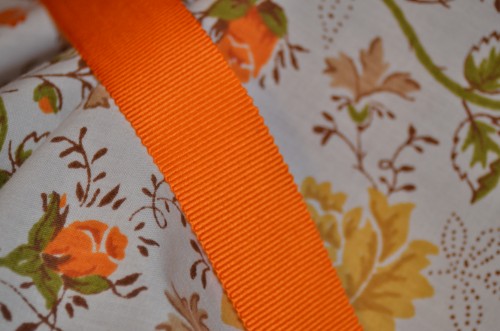 The final step to make it a dress was to add a zipper in the back.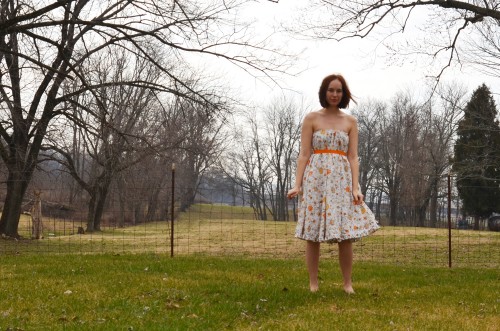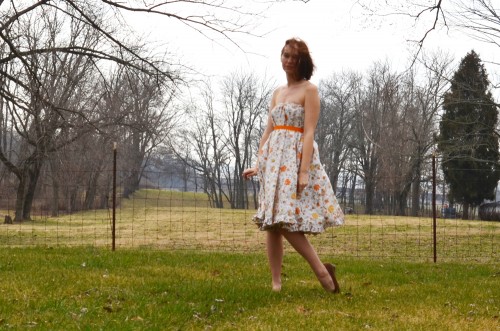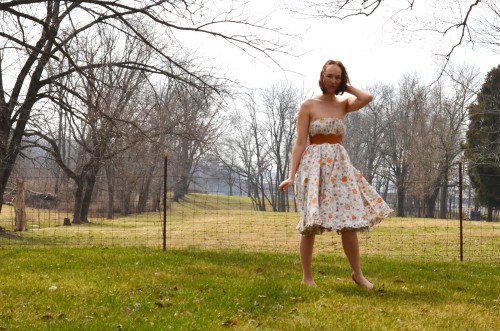 It looked great like this, but the fabric from the table cloth is pretty heavy.  The dress kept wanting to slip down, especially in the back. My solution was to take some of the super wide seam allowance I'd left in the back of the dress and make some simple cross straps.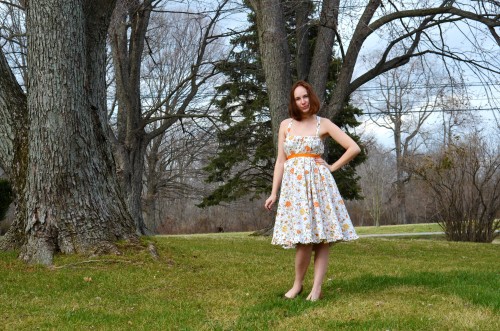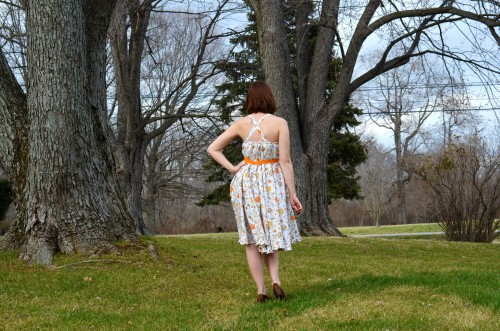 I really like it with the orange ribbon, but sometimes you need something a little more casual, which is why I love the dress with a wide leather belt.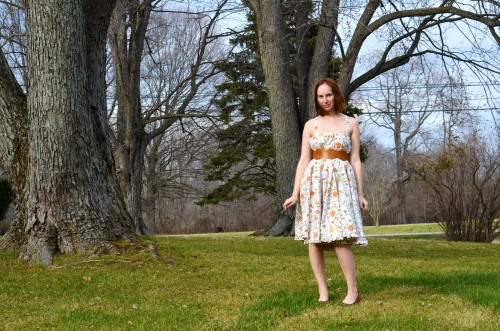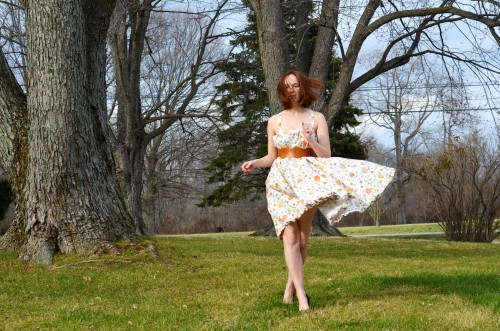 And for when it's chilly outside, like it was when I took these photos, it looks cute with a little brown cardigan.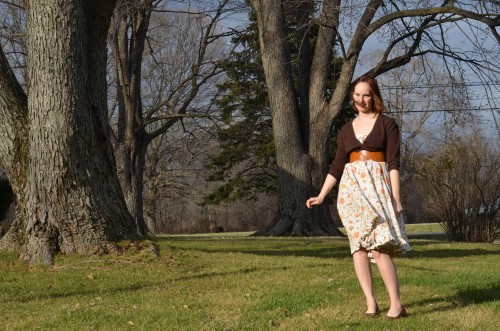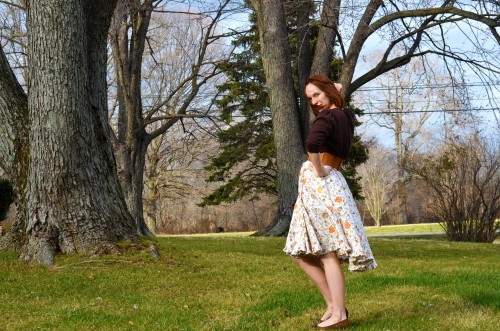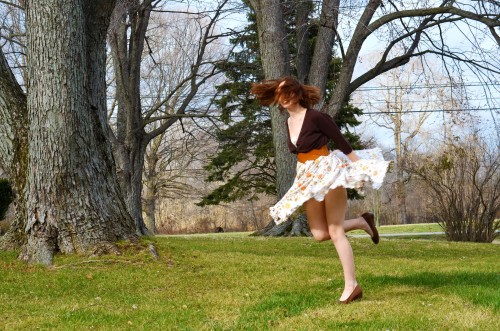 Now I have a great new twirly dress from someone's discarded table cloth.  Have you ever re-purposed something like this?
Sharing this project on:
The Train to Crazy - Make It Wear It Thursday