April Themed Projects from Around the Web
I may have used affiliate links for some of the items in this post. Using an affiliate link to purchase an item won't cost you any more money, but I may receive payment if you click on a link and make a purchase. For more information, visit the disclosures page.
April Showers bring May Flowers, at least I think that's how the poem goes.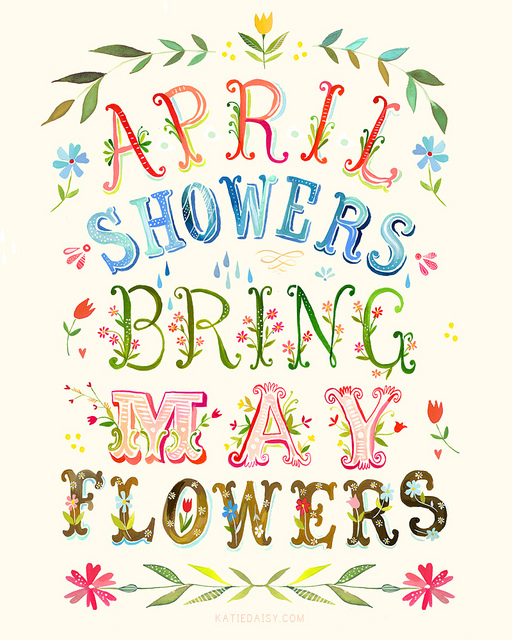 And I've seen a lot of great April Showers themed projects on the web over the last few days.  Here are a few of my favorites.
I found these great Mug Rugs by Quilting and Other Craft Therapy via Threadbias.
I also saw some great baby blocks in a fun rain inspired print over at the Scarlet Fig.
And if embroidery is your thing – check out this fun rainy day embroidery, also discovered over on Threadbias.
I've also got my own April Showers project in the works.  I can't wait to finish it so I can share it with you.  But here's a hint – I'm taking the concept quite literally.
If you'd like to make your own April Showers/Rain inspired project, take a look at the Jack & Jenny line by Laurie Wisbrun for Robert Kaufman or the Soaked line by Jenni Calo.