I am absolutely in love with my final project for the 2013 Summer of No Pants.  It started with a vintage bed sheet and a copy of the Vintage Vogue V2903 pattern.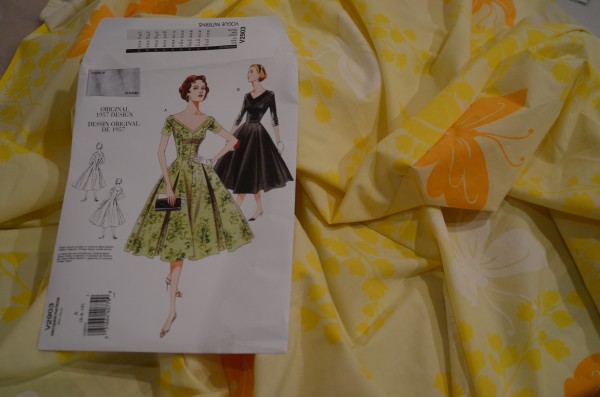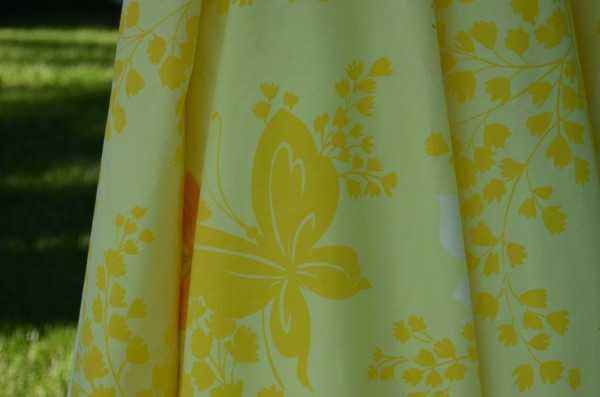 I absolutely love the print from the sheet.  The yellow tone on tone design with orange and white accents is beautiful.  You don't often find something so subtle and fun in bedsheets anymore.
I made a few adjustments to my version of the pattern, leaving off the sleeves and yoke. I also cut almost a foot off of the hem.  I am only 5'4″ and I wanted a shorter party style dress instead of one that went almost to my ankles.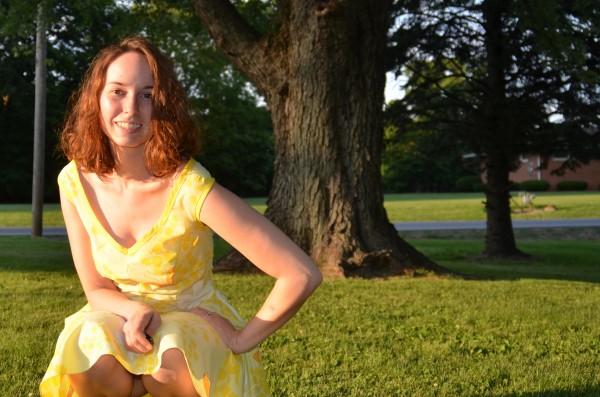 I finished the bottom of the dress with a narrow rolled hem, and the neckline and arms with double rolled bias tape.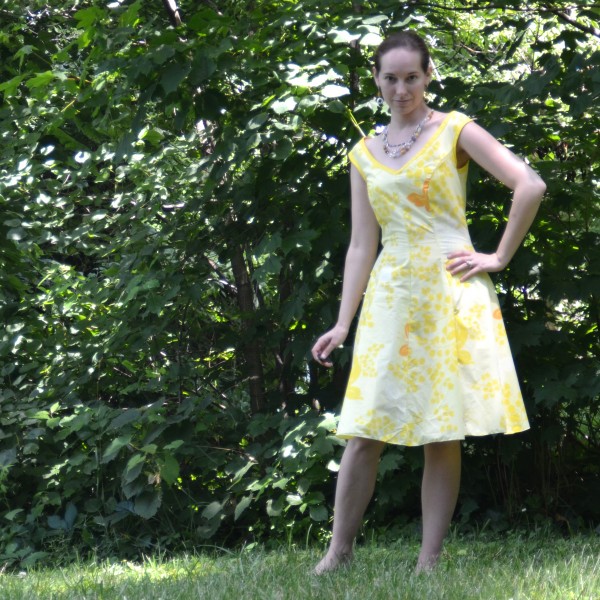 The dress looks great by itself for an evening on the town, or with a simple cardigan for the office.  And best of all, it's super fun to spin around in.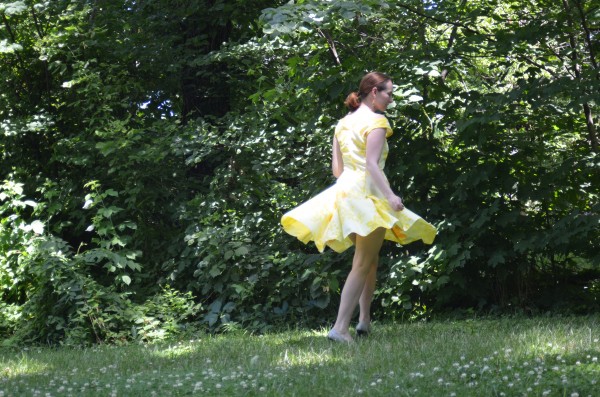 We're sharing over at:
Take a Look Tuesday at Sugar Bee Crafts
Make It Wear It Thursday at The Train to Crazy