Avengers Assemble! (on my corset)
I may have used affiliate links for some of the items in this post. Using an affiliate link to purchase an item won't cost you any more money, but I may receive payment if you click on a link and make a purchase. For more information, visit the disclosures page.
I found a fantastic pattern for an under-bust corset over on Burda Style a while back, and have been waiting for the right fabric to inspire me to make it.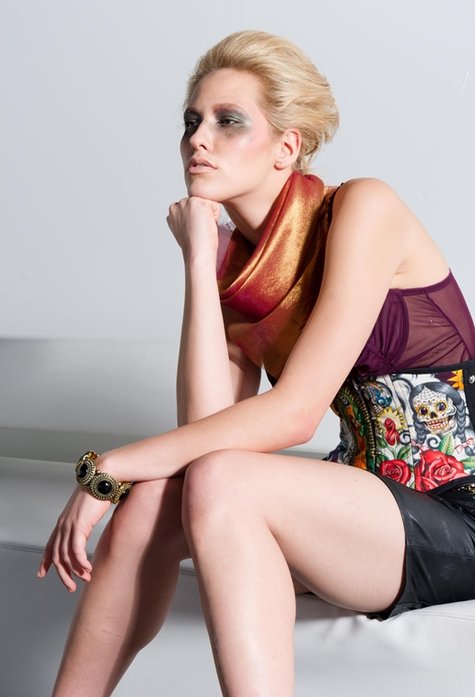 I'm normally not a fan of "cheap" fabric, but while walking thru the crafting section of my local Wal-Mart, I ran across what Wal-Mart calls "Creative Cuts". They are pre-cut 2 yard sections of fabric. There wasn't much there, but the licensed Marvel print made me stop. It was perfect! And better yet, there was some inexpensive red duck fabric right next to it. It was perfect for something fun, and inexpensive enough to be used as a trial run.
I couldn't be happier with the result.
And in other news — the auto focus and I are still fighting. I should really get that fixed.
At least the closeups are good.
This is such a fun pieces, and before you ask, yes – I wore this outfit to work. It isn't exactly the type of corset you'd see on Nu Bay com, so what's the problem? Would you wear something like this?