Virtual Craft Night Ups My Progress
I may have used affiliate links for some of the items in this post. Using an affiliate link to purchase an item won't cost you any more money, but I may receive payment if you click on a link and make a purchase. For more information, visit the disclosures page.
Thanks to 2 evenings of Virtual Craft Night over the long holiday, I've made amazing progress on my Christmas Crazy Quilt.  I've managed to piece together, embellish and faux sash the top left quarter of my quilt.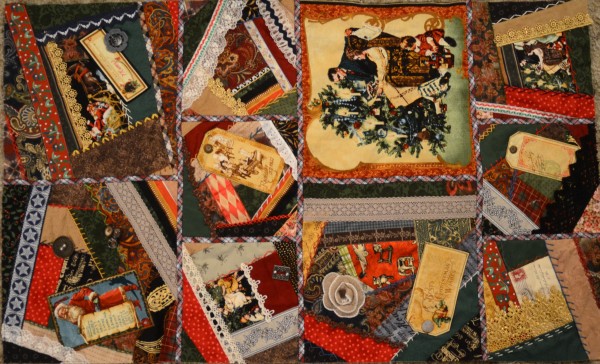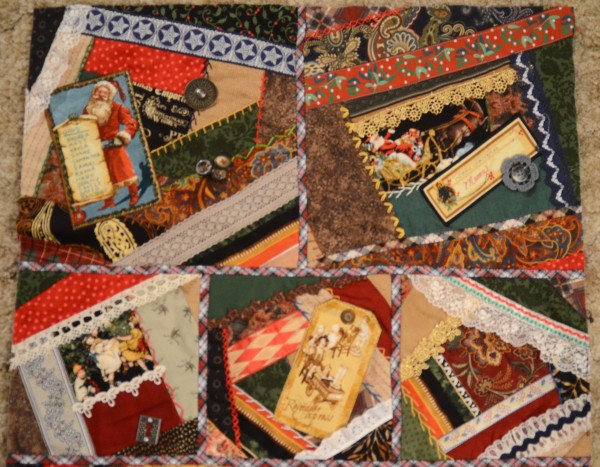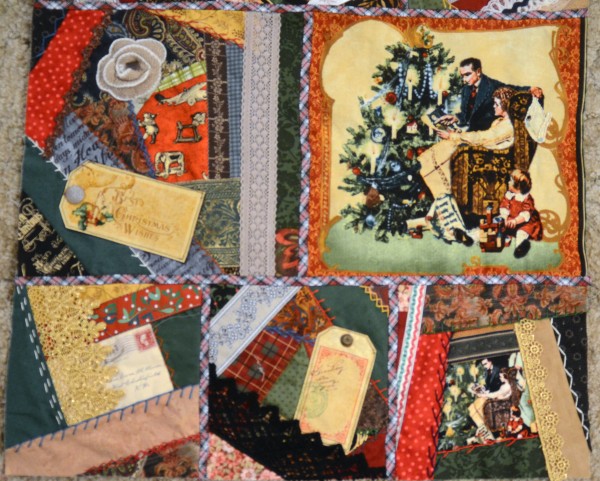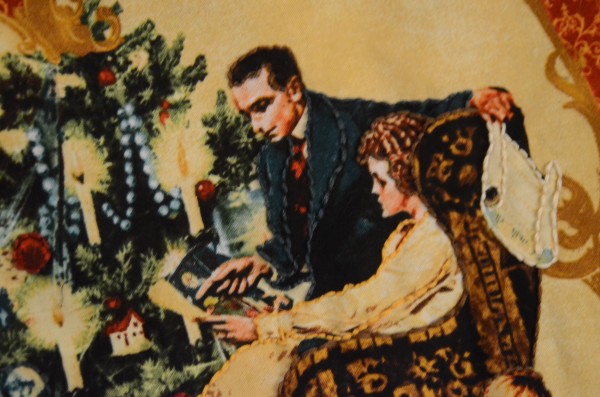 On top of that, I have been able to get several other sections in progress, including these 2 8-inch blocks.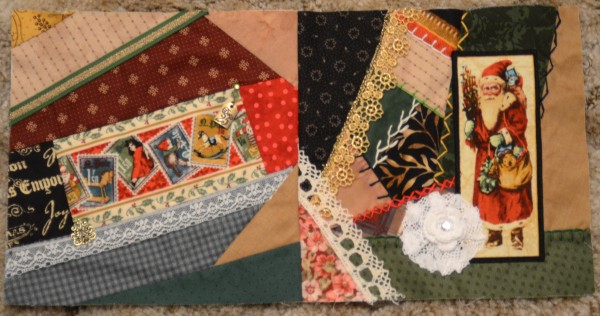 These two 12-inch blocks.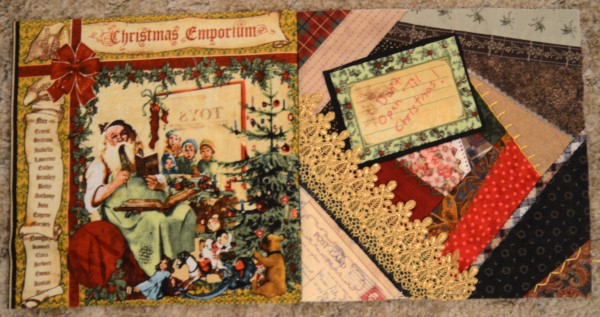 And this block set.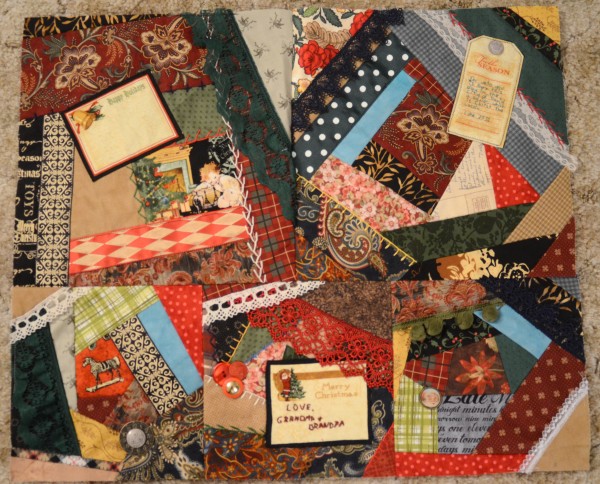 I'd love to know what you think of it so far, so leave me a comment and let me know.