As you know, I just made a quilt for my cousin Susan's baby out of some lovely Fanfare flannels from Cloud 9.  Because of the pieces required for the pattern, I needed to size up a lot of the yardage I bought.  This gave me a fair amount of leftover flannel with no home.  My solution?  Make a second blanket.  This one uses no pattern, just improvisational piecing.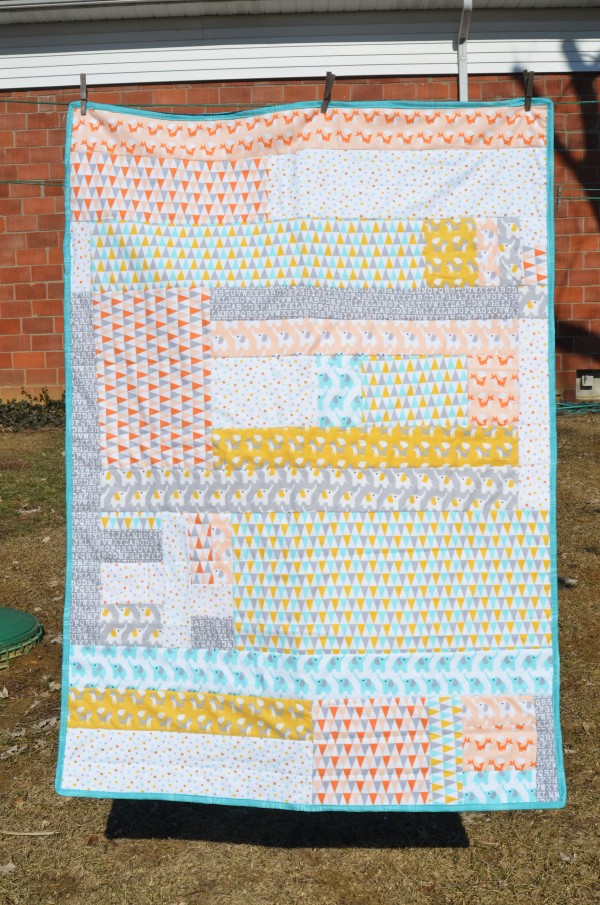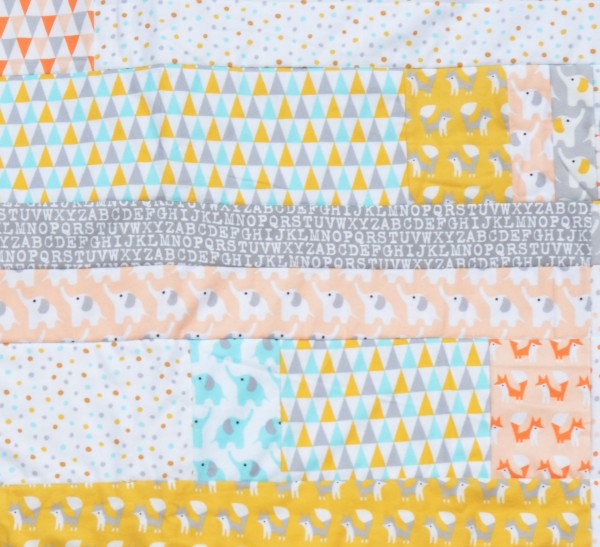 Backing and binding for this quilt are in aqua Painters Canvas by Laura Gunn for Michael Miller.  The quilting for this project is simple straight lines, stitch-in-the-ditch, with varied spacing.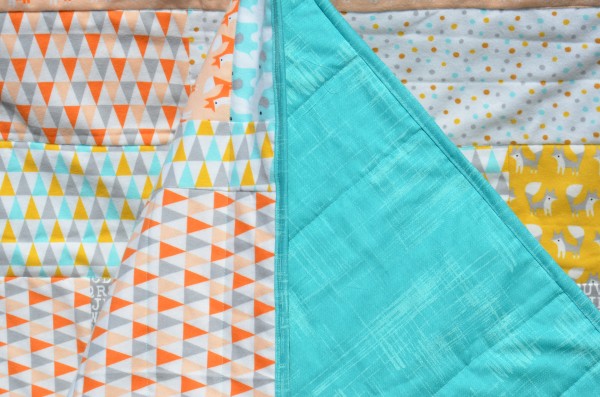 Overall, I'm very happy with how this quilt came out.  No kid to give it to yet, but I love it.