A few months ago, I wrote a post about my quilting bucket list. I've already knocked a triangle quilt off my list, and now I'm braving the double wedding ring.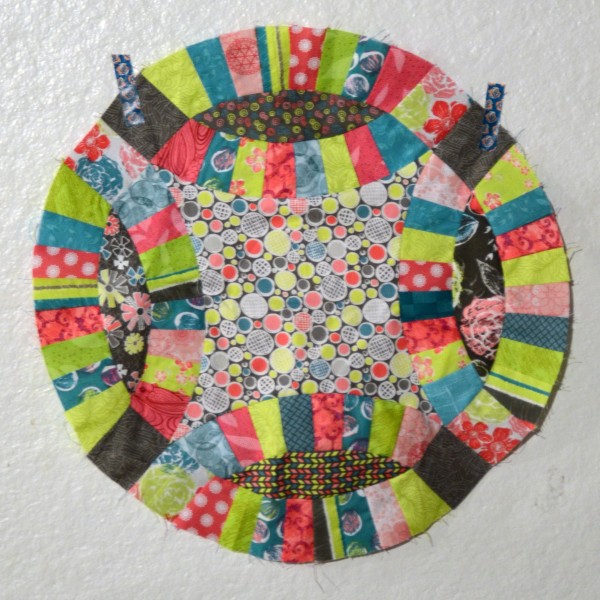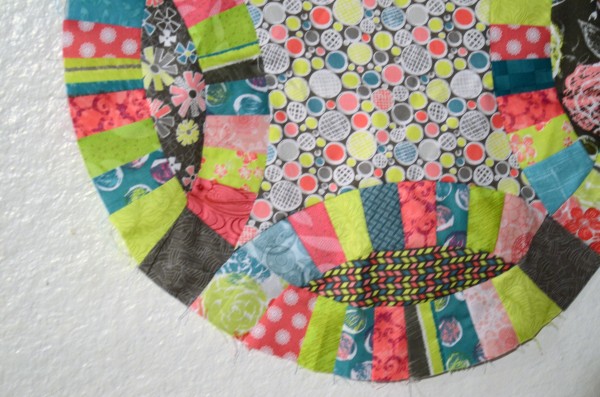 For my version of the quilt, I'm using some fabric that my sister got me for my birthday, along with some extra fat quarter bundles, because you know I can never start small. I'm making a twin sized double wedding ring quilt. It will finish 5 rings wide by 6 rings tall.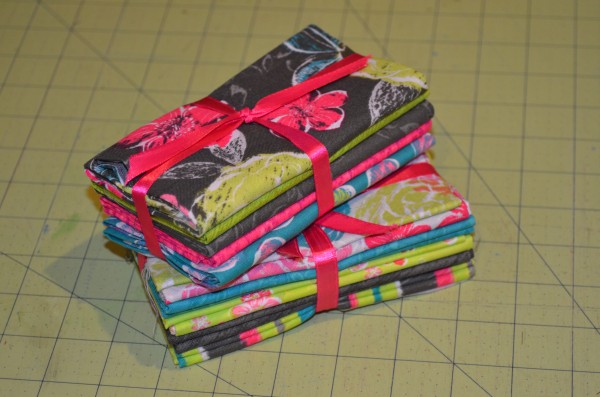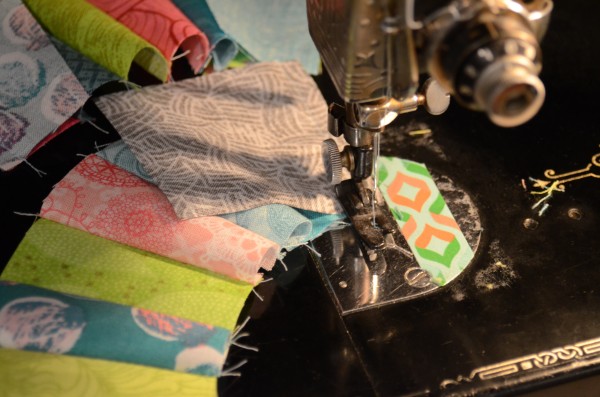 I've only finished 3 rings so far, but the pieces go together pretty quickly, considering how many there are.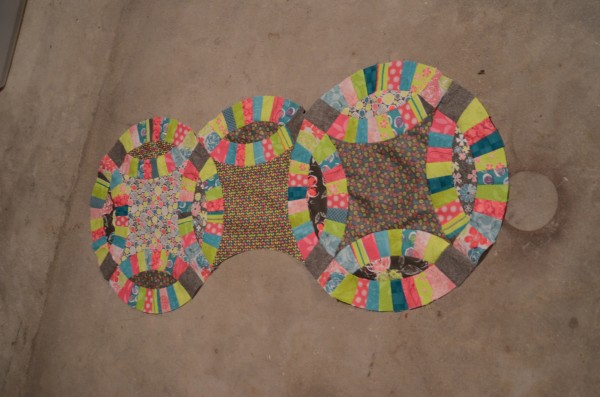 Have you made a double wedding ring quilt before? Do you have any tips for getting clean curves?
Sharing over at:
Inspiration Monday at I Should Be Mopping the Floor
The Craftastic Monday Link Party at Sew Can Do
Fabric Tuesday at Quilt Story
Take-A-Look Tuesday at Sugar Bee Crafts
Let's Bee Social at Sew Fresh Quilts
I Quilt Thursdays at Pretty Bobbins