This weekend, a family friend was nice enough to give me some of her mom's old sewing stash.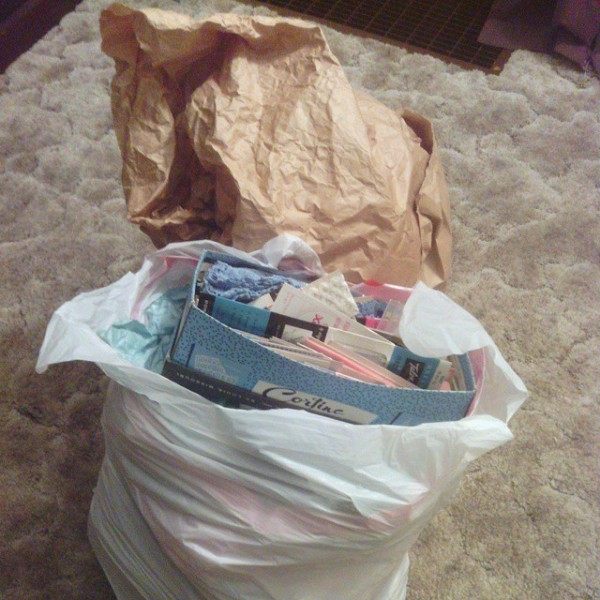 I had so much fun going through everything. Check out these amazing fabrics. I'm especially in love with the wool in the center. It might make a great coat or a fun bag.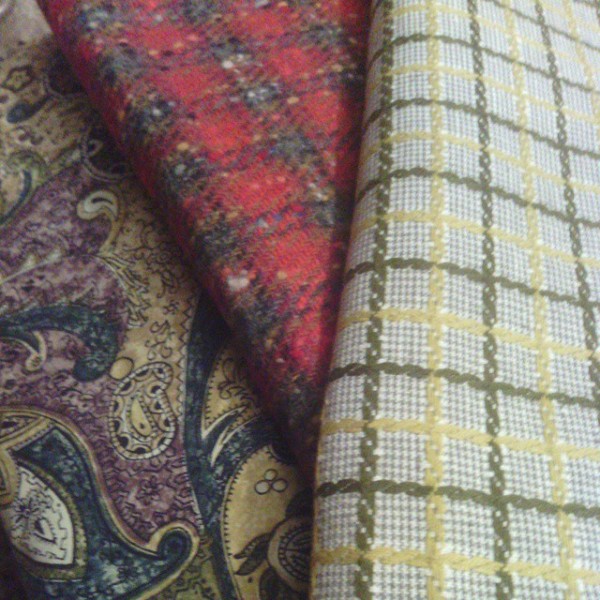 And there were also some fantastic accents. I'm loving these buttons.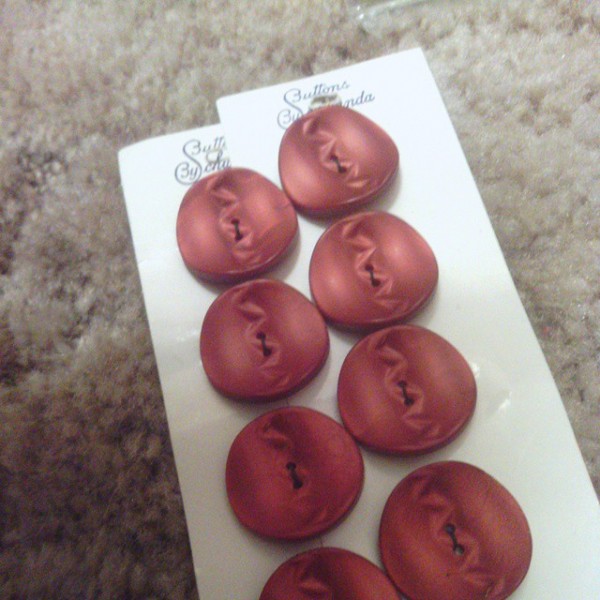 And how could you not love this ribbon/lace?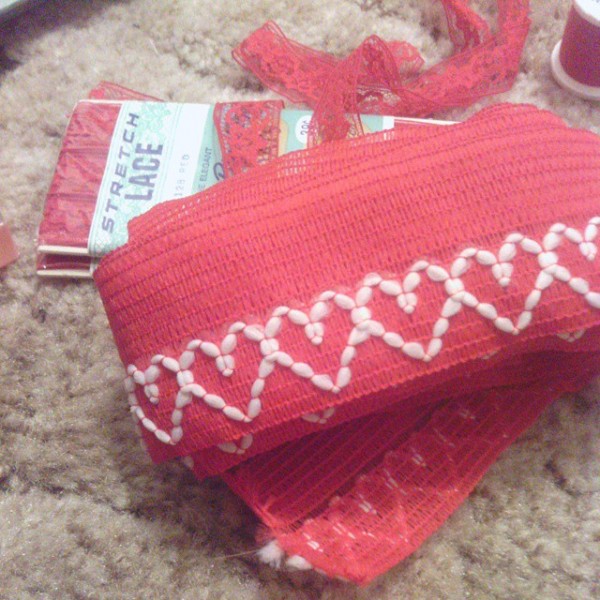 And if you need eyelets in something, I'm your girl.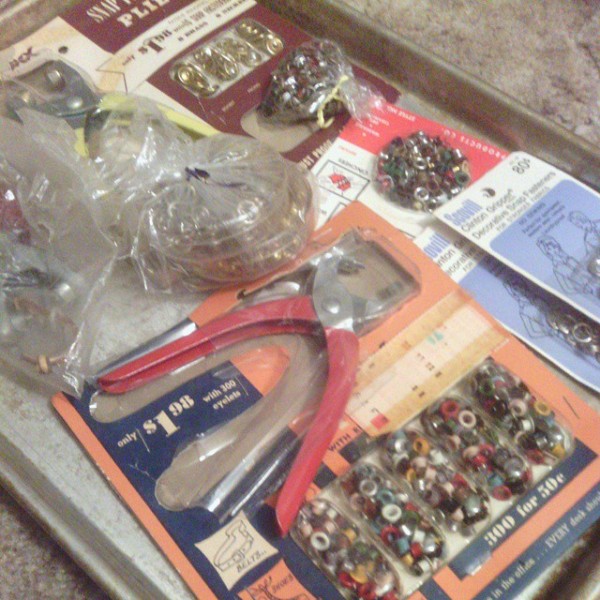 But the part you will be totally jealous of is the big brown grocery bag full of vintage patterns.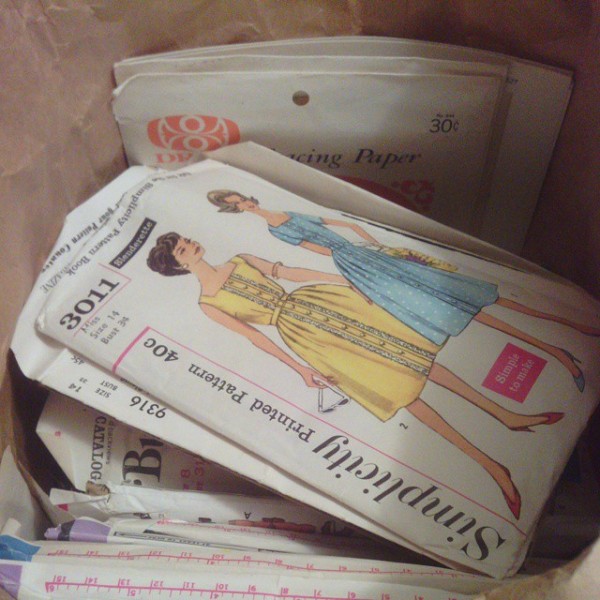 I'm excited because several of these are actually my size, but there are quite a few children's and embroidery patterns too, so expect those to get sent out soon.  Thanks again to Kaye for sharing from her mom's stash.  I love getting to work with vintage fabric.  What's your favorite piece you've found from a friend's stash?