Christmas is a special time of year, full of memories of family and friends. This time of year, smells and flavors take on new meanings, and I'm always ready to get into my kitchen to cook up a few of those memories. That's why I wanted to share with you, my grandma Ruby's recipe for Divinity.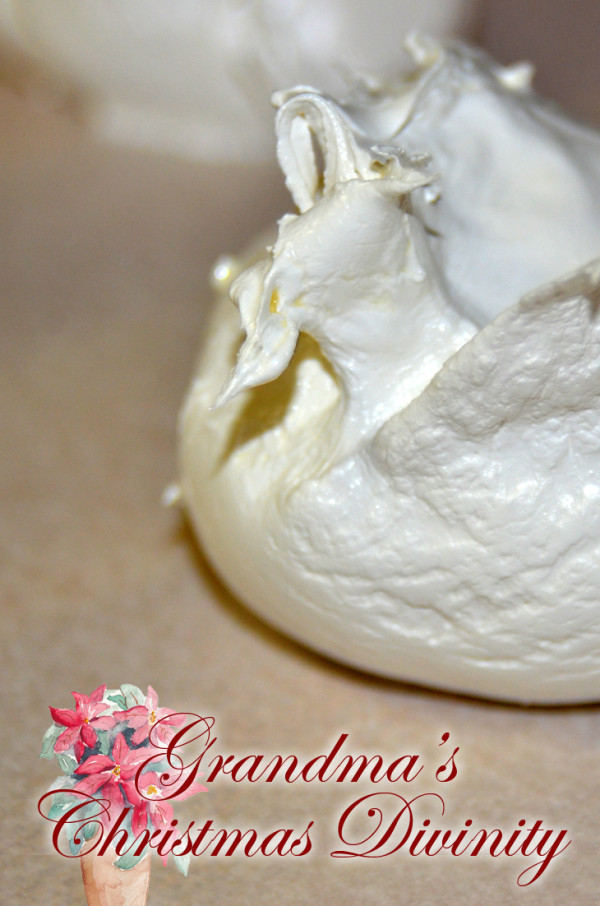 It's the perfect combination of soft and sweet. A memory that can be recreated with a few simple ingredients, and time – just be sure you have a good mixer, my mom has destroyed many a stand mixer making these, but my Kitchen Aid handled it like a champ.
Ingredients:
2 2/3 cups white sugar
2/3 cup light corn syrup
1/2 cup water *
2 egg whites
1 tsp vanilla
pecan halves (optional)
* if humid, use 1 tbs less water to help divinity set up
Instructions:
Heat sugar, corn syrup, and water in heavy 2-quart saucepan over low heat, stirring constantly until sugar is dissolved.
Cook without stirring, to 260 degrees on candy thermometer or until a small amount of the mixture dropped into very cold water forms a hard ball.
Remove from heat.
Beat egg white until stiff peaks form.
Continue beating while pouring hot syrup in a thin stream into egg whites.
Add vanilla.
Beat until mixture holds its shape and becomes slightly dull. This can take 10 minutes or more, and can burn up the motor of some cheaper mixers. If you burn up your motor, your divinity will taste like smoke. Ask me how I know.
Drop mixture from tip of buttered spoons onto waxed paper and allow to dry. If desired, add pecan halves to top of each candy before divinity sets.
This recipe says it makes about 4 dozen candies, however I make mine pretty big, so I only get about 2 dozen per batch. I wouldn't recommend doubling the recipe because it could be too much for your mixer.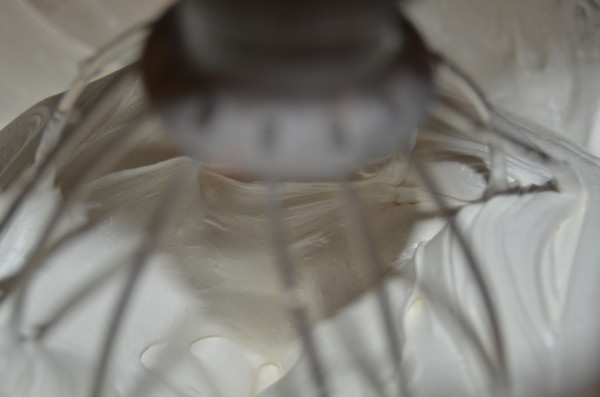 The sweet taste of these candies is a memory I'm proud to be able to share with you this Christmas.