As the new year starts I've been seeing lots of posts again about people's "Word of the Year." I've always thought that was a great idea and this year I wanted to give it a try. Surprisingly, it's a lot harder than you would think to come up with a word to help define how you want to move forward with your life, whether it's at the beginning of a new year, or any time.
I found several words that would be appropriate for me as I move forward in my life. I thought about "Trust" and how I need to learn to trust in myself and in God that all things will work out in the end. As a person with anxiety, this is one of the hardest things for me to do.
I thought about "Grateful" and working toward always being content in what I have. I have so much more than many people, and certainly more than I need. Honestly who really needs a second third fourth fifth sewing machine?
I finally decided that the best word for my new year is "Fierce." I truly want to do things with a heartfelt and powerful intensity.  I want to strive for exceptional quality in all the things that I do.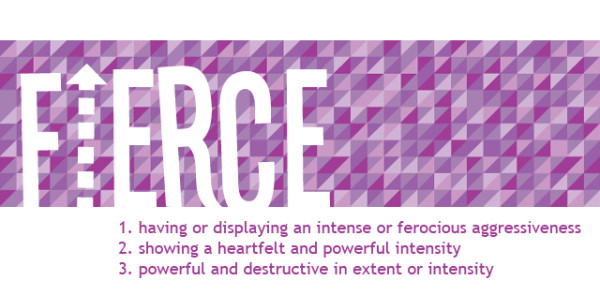 I want to stop hiding away when the world scares me. Perhaps this is one of the reason I love mice so much. We are kindred spirits in hiding away.  But I want to move past that take on the world with the intensity and passion that can only come with living life with ferocity.
After all, didn't Shakespeare already tell us-

Actually, Shakespeare is quite full of useful things to tell us about ourselves- but that's another post entirely.
This year, I will be me- in the fiercest way possible.