I love going to craft fairs. My mom and I try to go to at least one together every fall. There are always tons of things to see while you're there; jewelry, wreaths, woodworking, clothes. In recent years we've begun to see more and more people bringing in things to sell that obviously aren't hand made, bags you can have personalized and things like that, but we do still enjoy going.
My favorite pieces at the fairs are always handcrafted, and very expensive, so I don't usually end up buying much when we go. Instead I take business cards and look people up when I get home. There are usually a lot more choices than when they have brought to the show, and sometimes I can get a better price.
But since it's inception, my absolute favorite place to shop handmade is on Etsy. After some recent changes to their policy, I'm now having to dig thru items made in China to get to the good stuff, but the quality and diversity of products I can find on Etsy is hard to beat.
The art assemblage pieces by MessieJessie are some of my absolute favorite, and since she's based out of England, something I certainly wouldn't see at a local craft show.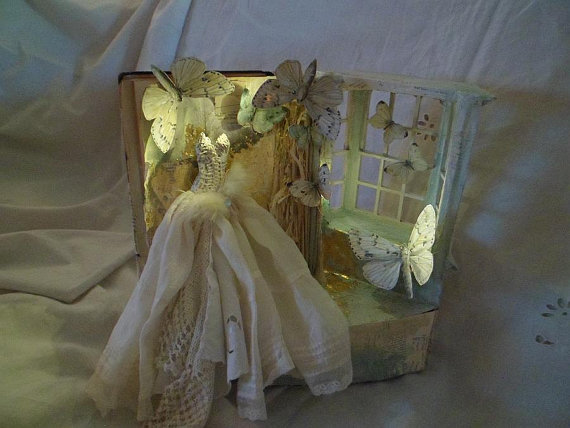 What is the coolest thing you've ever seen at a craft show?