I have used affiliate links for the books in this post.
I've made it almost 3 months into my goal of reading more this year. I'm so glad I stumbled on that 2015 Reading List from PopSugar.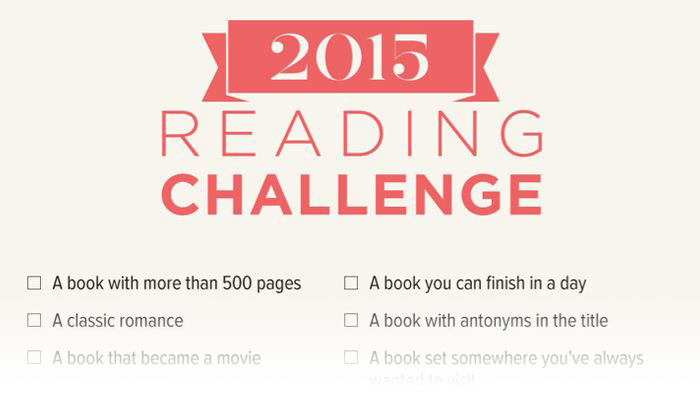 It has made me pick up several books that I otherwise would never have considered, which is great because the books have so far been very interesting.
Finished Books
The Traitor's Wife
I actually completed The Traitor's Wife by Kathleen Kent just before my last Book It post, but didn't have time to add it before going live. This book, originally published under the title The Wolves of Andover was a fictionalized account of the lives of Thomas and Martha Carrier. Sections of the book switch back from Martha's life in the colonies and events in England which affected her and those around her.  I don't want to tell you much about the plot, because I would hate to give away what happens in the story, but I do think this one is worth a read if you enjoy romance or historical fiction.
Checked off the list:
A book by a female author
A book set in a different country – parts of it
A book by an author you've never read before
Smoke Gets in Your Eyes
Smoke Gets in Your Eyes and Other Lessons from the Crematory by Caitlin Doughty was a very interesting read. This will be my "book that scares me" in my reading list challenge. It's not a "scary" book by any means, but the idea of death and even reading about death can be quite frightening.
Doughty's memoir is thought-provoking, funny, poignant, and at times gruesome. I don't recommend reading it while you're eating lunch- at least not certain parts of it. It might make you feel a bit sick. And there were times that the book rather unexpectedly made me cry.  I'm sure it would be a hard book to read if you've recently lost someone, but I'd still recommend it to anyone who will listen to me. In fact, I may have grossed out one of the librarians at the university library when she asked why I was taking a free book called Headhunting in the Solomon Islands. I told her that as the book I was currently reading was about the working of a crematory (insert lurid details here), a book about an expedition to record the lives of cannibals should be an interesting read.
Checked off the list:
A book written by someone under 30
A book written by a female author
A book of short stories
A non-fiction book
A book that scares you
A memoir
Cobweb Bride
Cobweb Bride by Vera Nazarian is a book I picked up for free on my Kindle. Thanks Bookbub!  I'm happy to report that it was worth the read, even with the typos in the manuscript. (I don't know how many times the word "snow" was written as "show.") I've noticed them a lot in these self-published ebooks. Cobweb Bride is the 1st book in a trilogy, and even with the typos, I feel that the story line is interesting enough to merit spending some money to read the sequels.
Of course, most of this book takes place during a horrible snow storm, which was exactly what was going on outside as I read this book. I think it gave me a bit more sympathy for the characters traipsing about in the snow.
The book starts at the deathbed of a queen, who is not allowed to die as Death will not take any more souls until his "Cobweb Bride" is found.  This 1st book in the series follows the adventures of several characters traveling toward Death's Keep in an effort to end the strange immortality that has come to pass.
Checked off the list:
A book with non-human characters
A book by a female author
A book set in a different country
A trilogy (1 of 3)
A book with magic
A book by an author you've never read before
 Currently Reading
Headhunting
Headhunting in the Solomon Islands: Around the Coral Sea by Caroline Mytinger has been an interesting read so far. As I mentioned above, I picked this book up for free at the University Library because it had been withdrawn from circulation. Surprisingly, there isn't much call for books describing expeditions to, as the book puts it, "paint the portrait of a race of primitive negroids living in the southwest pacific." We'll give the book a little slack, as the expedition took place just after WWI, and the book was published in 1942. Even with the strange, and no longer PC descriptions of the Melanesians in the first chapter, it has so far been an interesting read.
The Way We Live Now

According to my Kindle app, I'm about a quarter of the way through The Way We Live Now by Anthony Trollope. I feel like it's taken ages to make it that far into the book, but things are beginning to get interesting. I imagine that if you like soap operas, you would really enjoy all of the goings on in this book. I still get lost in the language from time to time, and there are more characters than you can shake a stick at, but I'm beginning to think the book will be worth it in the end.
Snack Thief
The Snack Thief is the 3rd book in Andrea Camilleri's Inspector Montalbano series. I didn't realize that is was the 3rd in a series when I ran across it at the local Goodwill, but I'm glad I went ahead and got it. It's been a pretty interesting mystery so far. I think I'm missing a bit of back story on the main characters, but not enough to make the book awkward to read.
To Read:
Some other books I'm wanting to read this year include:

Sharing over at:
Inspiration Monday at I Should Be Mopping the Floor, Much Ado About Monday at 
Huckleberry Love