I feel like I've made a lot of progress in the last week. I finally got around to finishing up the baby quilt for my new nephew, Huxley. I also made him another little gift, but it's a surprise, so I won't be sharing that one with you until after I get to give it to him.
Plus, I've gotten the top pieced for this month's Project Quilting Focus Through the Prism challenge quilt.  This month's challenge was the 9-patch, which is super simple to put together.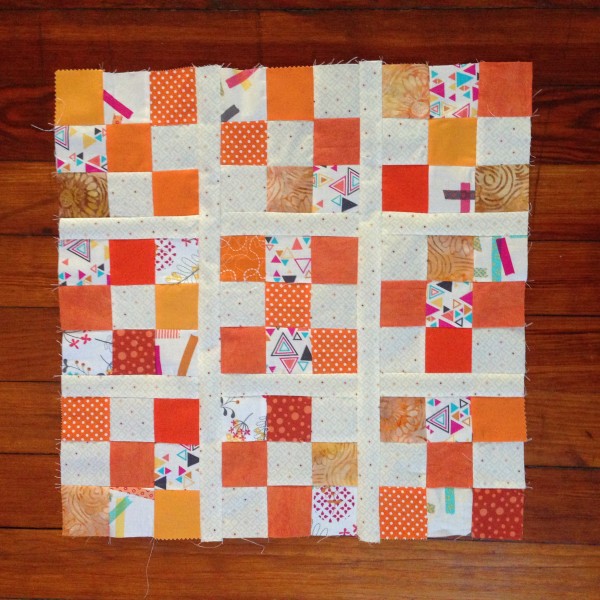 I've also got the embroidery I want to add picked out, and hope to get the embroidery and quilting done later this week.
What are you working on this week?
Sharing over at:
Let's Bee Social at Sew Fresh Quilts, Fabric Tuesday at Quilt Story, WIP Wednesday at 
Freshly Pieced