Do you have a book that makes you feel comforted?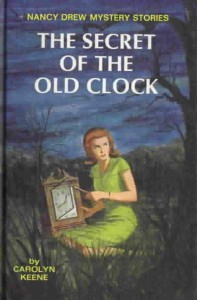 There isn't any one book that makes me feel comforted. For me, it's more the act of reading.  When I am in the middle of a panic attack, or feel anxiety coming on, I find reading to be very calming.
More often than not, when I'm looking for something calming to read I head for a Nancy Drew book because they are full of adventure, and I know that nothing truly bad will ever happen to the characters.
What types of books do you find calming?