What was your Goodreads challenge or reading goal for this year?
This year I had 2 reading goals. The 1st, my Goodreads challenge was originally to read 12 books, one per month.
I set my goal super small because I'd just gotten into reading again and wasn't sure how many books I would have time to read throughout the year.  I ended up surpassing that goal easily, so I upgraded my goal to 24 books.  Then I upgraded to 36 and finally 48 books.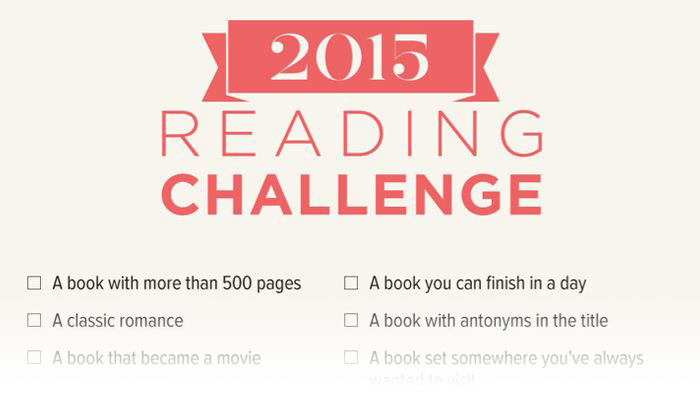 My other challenge this year was my Book It challenge, which I have been blogging about each month, as I try to expand my reading horizons by reading books that meet the 2015 Reading List from PopSugar.  I have loved doing this challenge, because it forced me to look outside my normal reading criteria. I discovered a few new authors I really like, and that I really enjoy reading memoirs.