Which book is so special to you that you don't share it with others?
Can we just take a moment to enjoy how ridiculous this question is?  If I have a book that's so special that I won't share it with you, why would I tell you about it?  Actually, I'm sure this question is really asking about what physical book I wouldn't be willing to loan out.  Up until recently, the idea of loaning out any of my books didn't seem like a bad one, but I've recently received some books back a little worse for wear. (I'm looking at you Mom. I saw what you did to my copy of Let's Explore Diabetes with Owls. 😉 )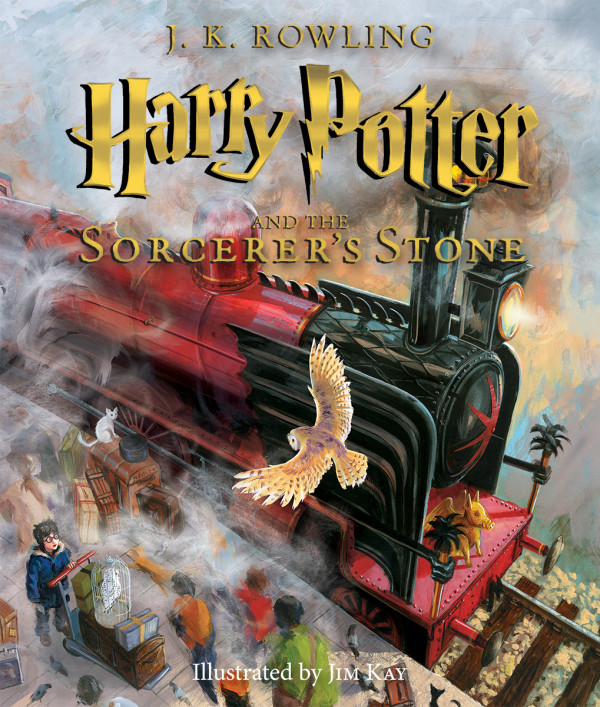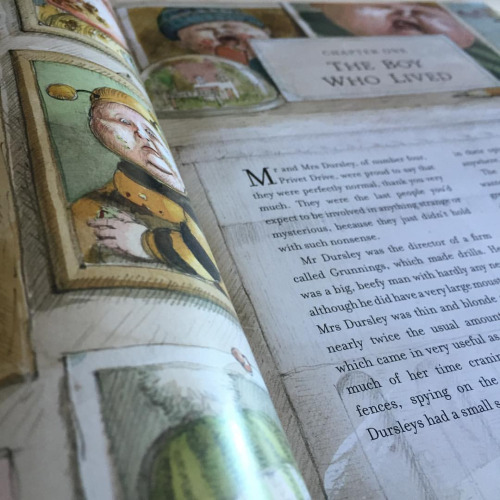 So, if I had to decide on 1 physical book from my collection that I wouldn't be willing to loan out to anyone, it would have to be my illustrated copy of Harry Potter and the Sorcerer's Stone. It's so beautiful, I would be heartbroken if the binding ended up broken, if someone dropped it in the tub (OK, that's more likely to be me than anyone else), or Lord forbid, a small child went to it with markers.
I will hoard this gorgeous book and keep it entirely for myself, until I have someone old enough to read it to. This is the sort of book that you get to read to a child, even after they're old enough to read on their own.