It's February, and the weather around here has been nothing by cold and heartless. It was in the 50s during the 1st week of February.  But that warmer weather was a tease.  We got more cold weather and snow again. Then it got warm again. We had a 70 degree day and then got snow three days late. Seriously?!  What's up Indiana?
On the plus side, this weird weather has been good for reading, so I'm still on track to read 52 books this year.  This is great, because I was a bit worried, since I've picked a few longer books this month.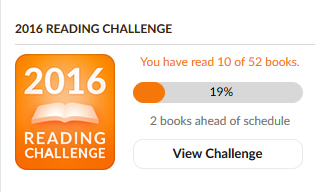 Ten Thousand Devils

Ten Thousand Devils
is the 3rd book in the Outlaw King series by S.A. Hunt. 

And, as always, Hunt has an amazing way with words. He continues to bring the rich world of Destin to life through his narrative. I cannot recommend Hunt's books enough. I am less than patiently waiting for the next book in this series which blends western, fantasy and science-fiction into a beautiful tapestry.
The Mysterious Mannequin
The Mysterious Mannequin is the 47th mystery in the Nancy Drew series by Carolyn Keen. It's one of the Nancy Drew mysteries that my mom got me for Christmas (I collect the 70s editions with the yellow spines).
I like to take these books along on long car rides.  So, I started reading this one on our trip to Indianapolis for the Young Farmer's Conference. This particular mystery follows Nancy and her friends as they try to discover the secrets in a Turkish rug that was send anonymously to Mr. Drew.  Along the way, Nancy meets some new people, and takes a trip to Istanbul.
Bats of the Republic
Bats of the Republic by Zachary Thomas Dodson is one of the most beautiful books I've seen in ages.  The design was what first drew me to Bats of the Republic, but I also fell in love with the story. The story threads together the lives of people living centuries apart in a way that is at times surprising. While I didn't get the type of conclusion I was hoping for, I think it was the right ending for the book.  If you get a chance, buy a copy for yourself, because I'm sure it's something you will want to read again.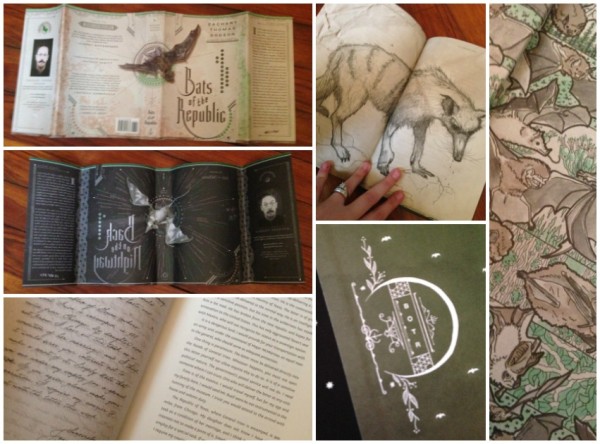 The Martian
The Martian is an amazing science fiction novel by Andy Weir.  If you like movies, I'm sure you've heard of the recent adaption starring Matt Damon.  I haven't seen the movie yet, but if it's anything like the book, I'm sure it's great.  The Martian is full of great vintage references, with a story line that will keep you hooked.  It reminds me a lot of Ready Player One, which I read last year.

Books I'm Actively Reading
Hopefully you'll see these books in the finished books section next month.
The Old Curiosity Shop
by Charles Dickens – I've been trying to read more classics, so I decided to give this lesser known Dickens work a go. I'm reading it as a ebook, which I downloaded for free for my Kindle app.
Books I've Put Aside and Plan to Finish Later
Let's be honest. It's been so long since I started a couple of these they will probably either become DNF (Did Not Finish) books, or I'll have to start all over. I feel like such a slacker.
Your Goals
Do you have any reading goals this year?  What have you been reading?
I have used affiliate links for the books in this post. Using an affiliate link to purchase any 
of these books won't cost you any more, but it does help pay for website hosting and 
other expenses - like buying more books.