Do you have plenty of bookish items around your house?
Define plenty.  I have lots of books and book related items around my house, but I feel like I'm severely lacking in shelf space.  We have two fairly large shelving units in the house.  There is one in the spare bedroom where I keep my books, and another in my office, which houses my husband's book collection.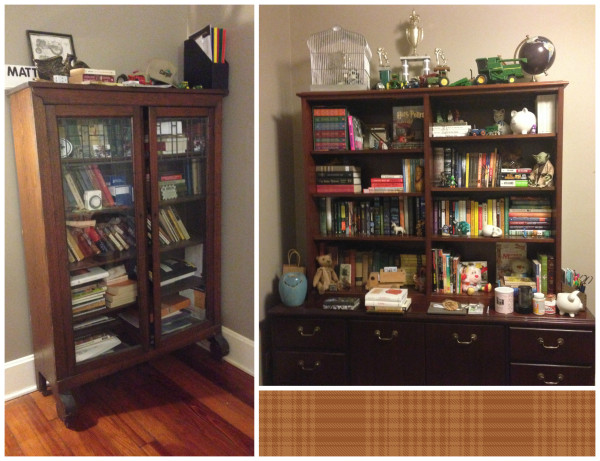 The bookshelf in my office, recently got a small makeover. I cleaned off all the junk off the top, and added the vintage lamp that belonged to my grandpa Rumble. I love the way it looks.
But, I do still need to solve the shelving issue caused by me having WAY too many books to fit on the my bookshelf in the spare bedroom.
Do you have any creative ideas for storing books?