What is your favorite book turned movie?
At this point, I think my favorite book turned movie is The Hobbit.  It still amazes me that Peter Jackson was able to take one book and turn it into three feature length films.  The movies are beautifully produced, the acting superb, and though it's been ages since I actually read The Hobbit, I believe it's very faithfully reproduced.
I also love the movies that Jackson made of the Lord of the Rings books, but I enjoyed the movies produced from The Hobbit, so much more. As Smeagol would say, it's "my Precious."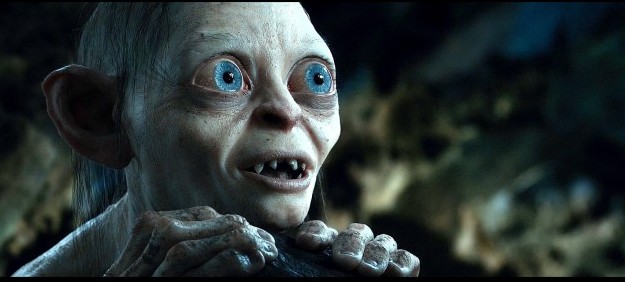 The Hobbit is one of those stories that stays with you.  Tolkien made me feel more for those fictional dwarfs than I've felt for real people dealing with tragic situations in today's world.  I hope that says something for Tolkien's storytelling, and not for my lack of heart.
Do you have a favorite movie based on a book?