Welcome to Coffee Talk, where I'll join you each week to talk about some of the interesting things going on in the world and around the web.
Back to the 90s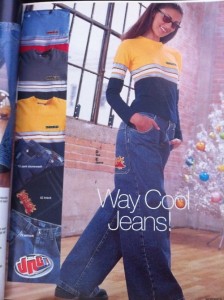 JNCO Jeans popped up in my Facebook feed. You know the ones I'm talking about.  Those massively wide-leg jeans that we all wore in the middle and high school.
As bad as the fashion was, I actually miss these a little bit.  They were the only pants I ever owned that I could put a 20  oz. bottle of coke in the pockets.
I can't find a single photo of myself in a pair (this might have been during my camera-adverse phase), but I definitely had days where I looked like the girl in the JNCO ad, just with a pixie cut.
And then, I had some serious déjà vu, when I stopped by my local Target. They had brand new Run DMC tanks. It was so cool, I almost bought one. And then I had the moment where I realized that this wasn't marketed to me. It's marketed to teenagers who will wear it ironically, and have no idea how cool Run DMC actually is. I don't think I could handle that.
A Green Moon?
One of the latest posts showing up in my Facebook feed is about a green moon that is supposed to appear on April 20th. Just so you know, there will not be a green moon. Seriously, have we not learned to vet things before we share them yet?
Powerpuff Yourself
Cartoon Network recently rebooted The Powerpuff Girls. I love this, because The Powerpuff Girls were always a favorite of mine back in the day.
And as part of the reboot, they've created Powerpuff Yourself, which lets you create your very own Powerpuff character.  Needless to say, I've made mine. I even made one for my husband, but with a grouchy face, because I know that's the look I'll get when he realizes that I've made it.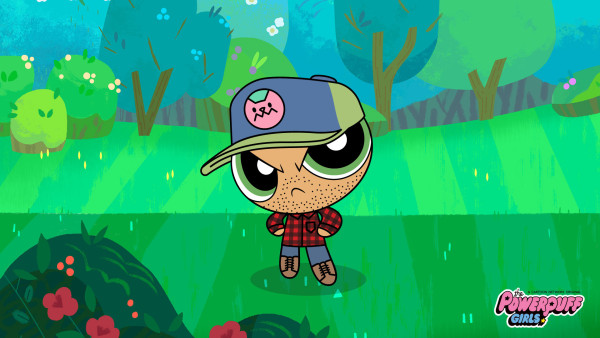 Have you made your Powerpuff character?