What is your favorite romance novel?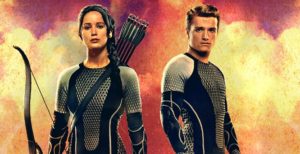 It is February and Valentines's Day is in a week, so I can't think of a better time to talk about romance novels.
I've personally never been a big fan of romance novels.  I'm even less of a fan of other novel styles, such as the ever-popular YA Dystopian Fantasy that lean on a romance as the main plot driver.  A good example of this would be Katniss & Peeta's relationship in The Hunger Games series.  It seemed forced in a lot of places and was really unnecessary for the plot.  Honestly, Katniss is saving the world. How does she have time for a romance?
If I did have to pick a favorite "romance novel," it would probably be Jane Eyre by Charlotte Brontë.  I haven't read it since high school, but I remember really connecting with Jane, a woman who just didn't seem to fit in anywhere.  It was probably something about my age.  I'm a strong believer in the concept of "right book/right time." 
That's probably the same reason I enjoyed Thomas Hardy's Tess of the d'Ubervilles so much.  It could also be considered a romance novel, but the interplay of characters was so intriguing that I couldn't help but love the book.  It's another book I would recommend for young women, even if they don't like romance or "stuffy old books."
Do you read romance?  What is your favorite romantic novel?
I have used affiliate links for the books in this post. Using an affiliate link 
to purchase any of these books won't cost you any more, but it does help pay for 
website hosting and other expenses - like buying more books.
Save