Making Patterns
I may have used affiliate links for some of the items in this post. Using an affiliate link to purchase an item won't cost you any more money, but I may receive payment if you click on a link and make a purchase. For more information, visit the disclosures page.
I've recently been working on a new skill - seamless patterns using watercolors.  I've created seamless patterns in the past, but always worked completely digitally.  Thanks to a fun Skillshare class by @CatCoq, I've learned how to make seamless patterns from my traditional artwork.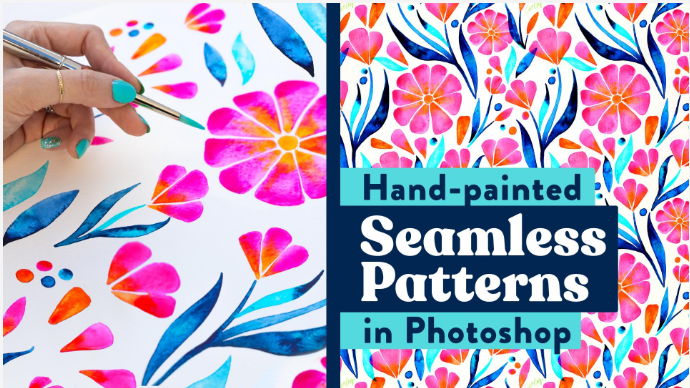 It was a really fun process.  I learned how to divide out the individual pieces of my work, digitize them and work in Photoshop to create perfect seamless patterns.  If you're remotely interested in giving it a try, I would definitely check out the class.