Some Basics
My name is Andrea. I have a full-time job as the webmaster at a local university, and spend most of my evenings at home, hanging out with my cats – and occasionally my husband.  If we haven't met yet, the most important thing you can know about me is that I am a geek. Actually, make that Geek, with a capital "G."
I do lots of things you would expect out of a homesteader, like quilting and canning. I also have a habit of taking photos of everything. It drives my husband nuts, but is less noticeable when I use my phone instead of the good camera. I love to read, and seem to be spending a lot of time doing just that lately. Though somehow, my TBR (to be read) pile doesn't seem to be getting any smaller.
Fandoms
I grew up with Harry Potter, and Rowling's books will always have a special place in my heart. For those of you who are interested, I've been sorted into Ravenclaw, and my wand is 10 3/4″ Beech Wood with a Unicorn Hair Core with brittle flexibility.
And though it's a newer obsession, I'm mad about the works of Douglas Preston.  The Hitchhiker's Guide to the Galaxy, and it's companion novels are among my favorites.  My OTP (One True Pairing) will always be Arthur Dent and Fenchurch, from this series of novels.  And how could you not love books that are full of useful information, like "Don't Panic" and that "42" is the answer to the ultimate question of life, the universe, and everything?  I think it's an important read for all of us residing in Galactic Sector ZZ9 Plural Z Alpha.
At Home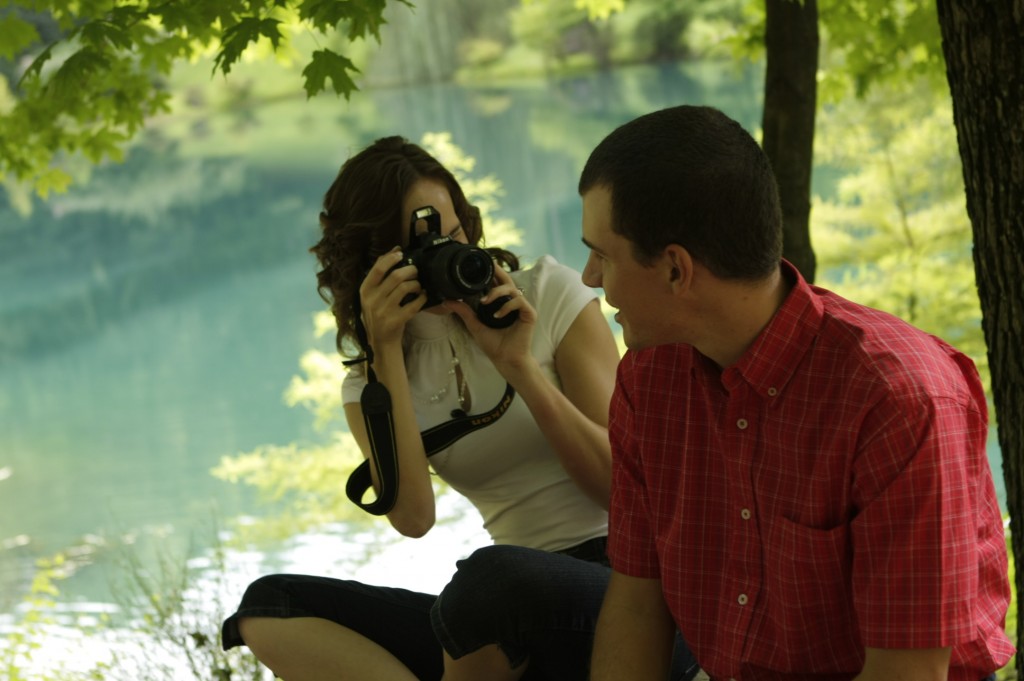 My wonderful husband & I have been married since 2009. We recently purchased our own home here in in the south-west corner of Indiana. We have 2 cats: Geordi, a kitten who technically lives outside even though he manages to make himself at home in the house most evenings; & Mouse, who is the official inside cat, and hates having to share with another cat.
We're hoping to continue gardening at the new house, as we like to can some of our own produce. I'm a big fan of home canned good for the holidays.  We will also hope to add some livestock here at our new house. Once we get fence built, we will be bringing out the cows that Matt currently keeps out at his dad's farm. I've also got designs on a couple goats, some ducks, and maybe a few bee hives.
Matt & I are both members of the Gibson County Antique Machinery Association and Indiana Farm Bureau.
Legalities
Copyright Notice –
You may print or download to a local hard disk extracts for your personal and non-commercial use only.
You may copy the content to individual third parties for their personal use, but only if you acknowledge the website as the source of the material.
You may not, except with our express written permission, distribute or commercially exploit the content. Nor may you transmit it or store it in any other website or other form of electronic retrieval system.