Some Basics
My name is Andrea. I have a full-time job as the webmaster at a local university, and spend most of my evenings at home, hanging out with my cats – and occasionally my husband.  If we haven't met yet, the most important thing you can know about me is that I am a geek. Actually, make that Geek, with a capital "G."
I do lots of things you would expect out of a homesteader, like quilting and canning. I also have a habit of taking photos of everything. It drives my husband nuts, but is less noticeable when I use my phone instead of the good camera. I love to read, and seem to be spending a lot of time doing just that lately. Though somehow, my TBR (to be read) pile doesn't seem to be getting any smaller.
Fandoms
I grew up with Harry Potter, and Rowling's books will always have a special place in my heart. And though it's a newer obsession, I'm mad about the works of Douglas Adams.  The Hitchhiker's Guide to the Galaxy, and it's companion novels are among my favorites.
For way more information than you ever needed to know about the fandoms I admit to- check out my Fandoms page.
At Home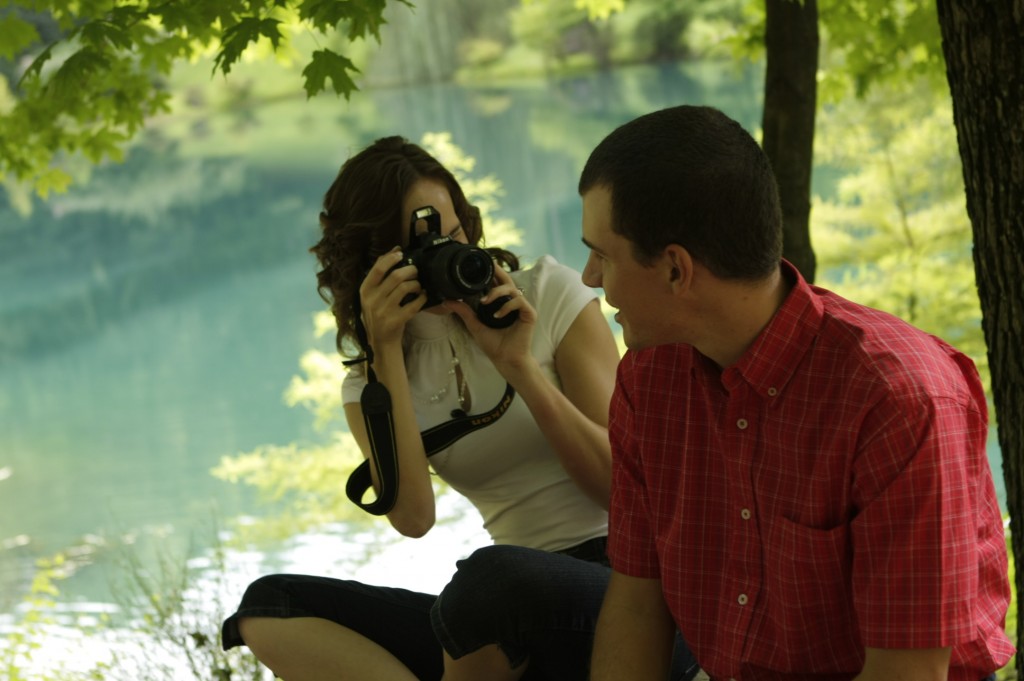 My wonderful husband & I have been married since 2009. We recently purchased our own home here in in the south-west corner of Indiana. We have 3 cats: 2 outdoor kittens who don't have names yet; & Mouse, who lives inside and sleeps most of the day.
We are currently in the process of getting the livestock set up on the homestead.  Our ducks arrived in May, and Matt is in the process of finishing the fencing for our cattle.
Legalities
There's a bunch of legal stuff I'm supposed to let you know about. Find it all here.
Save
Save
Save
Save