Wit & Wisdom
Last night, Matt & I went to see Steve Smith – better known to many as "Red Green".  For those of you who might have never heard of him before, Red Green was the "host" of a show called "Red Green" which ran on PBS stations in the US. WNIN, our local PBS station ran the show for years.  After the show ended, Smith kept his persona and has done lots of tours and promotional campaigns as "Red."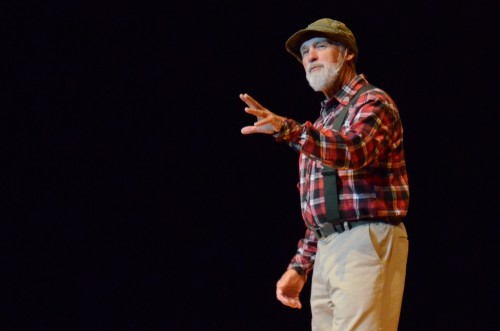 The "Wit & Wisdom Tour 2012" will be touring the US through the end of May.  We saw the show at The Victory in Evansville.
Matt & I saw the show with his parents and brothers.  They got us tickets for Christmas.  Not a bad gift at all. Matt had a super great time.  I enjoyed the show too…. except the bit about how much he hates bloggers.  So, Steve, for the irony, I'm going to write a blog post about your show.
The show started out with some lodge announcement, a nice touch to bring in the show.  He even had the audience participate in the show by saying the motto: "Quando Omni Flunkus Moritati" – which means "when all else fails, play dead".  And the man's prayer … which unsurprisingly, almost everyone in the audience already knew.
The Man's Prayer –
I'm a man, but I can change, if I have to, I guess.
Matt thought the funniest thing we heard all night was that – "Whatever hits the fan will not be distributed equally."  Not a bad life lesson, but I was hoping he'd take notes about how to properly listen to his wife.  Maybe one day, I'll buy all new furniture for my living room and swear I asked if it was OK.  Then maybe he'll listen.  I doubt Steve was trying to give the women in the audience any ideas — oh but he did.
Most importantly, last night, I learned that anyone can be a rapper.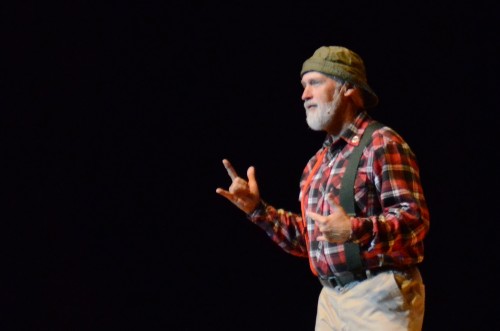 Have you seen Red Green live?  Have you seen the show?  What is your favorite episode or feature?  That's it for now, and as Red always says – "Keep your stick on the ice."