There are things that I have always been my favorite – like my husband and mint chocolate chip ice cream.  But, it doesn't hurt to add a few things to my favorites list every now and then.  Here are a few of my favorite things right now.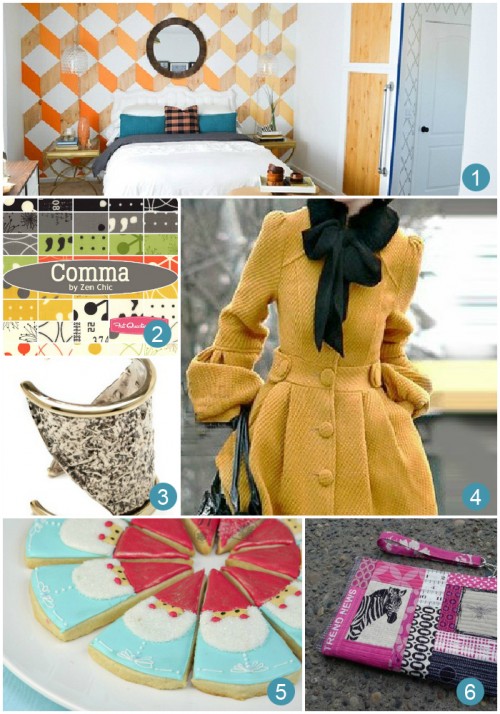 1. Epic Room Makeovers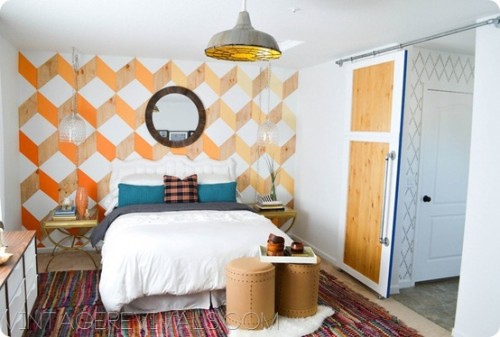 Vintage Revivals' recently did an Epic Room Makeover (pictured above) – and I love it.  But then I love just about everything she does.  I really feel like my house needs an overhaul too.  The problem – we rent.  No epic makeovers for me – at least, not yet.  I think the epic makeover, and my home inspiration pin boards are telling me that we should start looking for a house.  I want someone else to paint my walls, or better yet, expose some brick.
2. Brand New Fabric Lines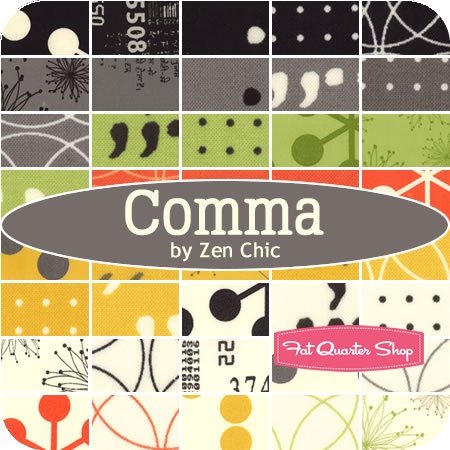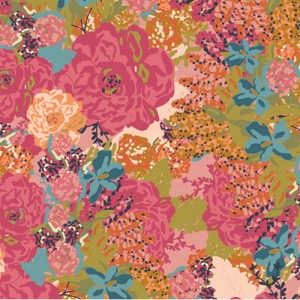 The Fall Quilt Market was a couple weeks ago.  And that means that we all got to see previews of the latest quilting/sewing patterns and fabrics. It's no secret to those of you that regularly read my blog – I love fabric.  My love of fabric most often leads to quilting, but it's really all about getting to make something out of amazing fabrics.  There are several new lines out that I cannot wait to show up in my local quilt shops.
I'm particularly excited about 2wenty-Thr3e by Eric and Julie Comstock of Cosmo Cricket for Moda (pictured above left), Ikebana by Dear Stella (pictured above right top), Comma by Zen Chic for Moda(pictured above right middle), and the Splendor 1920 line by Bari J. for Art Gallery Fabrics (pictured above right bottom).
 3. Mixed Metal Jewelry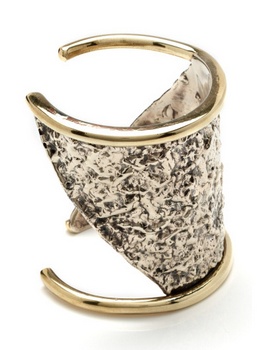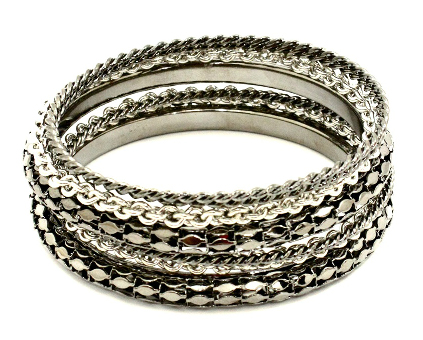 I love mixed metal jewelry, and am super excited that it's coming back!  I always manage to find some great metallic jewelry at places like The Limited and Express.  But, I do envy the ladies who can afford the real stuff. Pieces like the metallic cuff from Moda Operandi (pictured above left) or the Brass Bullet Cuff by Jennifer Fisher at Barneys.  As it stands, for now I'll stick to simpler less expensive pieces like this mixed metal chain bangle set from Body Central (pictured above right).
4. Clothes with Personality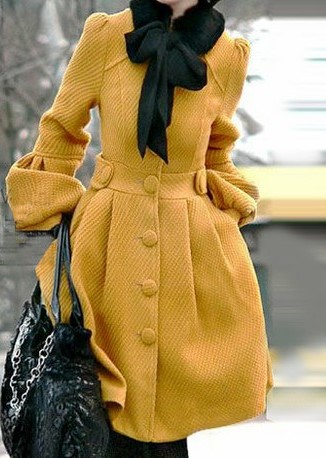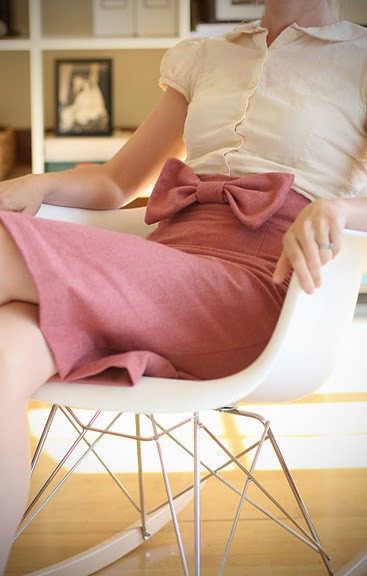 It seems like every season I see more of the same. even when the same is something new, when you watch the fashion shows, everyone has the same ideas.  I'm so excited to see little bits of personality coming out in some of the latest clothing trends.  Whether it's a feminine mustard yellow coat I found on Pinterest (pictured above left),  or a pastel pink skirt with a big matching bow (pictured above right)  found at Say Yes to Hoboken.
I never did find the original location for the yellow coat, so if you know who makes it, or where I can buy it, please let me know.  Even if I can't find it, it doesn't mean I can't have a fabulous coat.  This amazing plum coat from Sophia Clothing would be a perfect addition to my wardrobe, as well as this minty green coat from Angel City.
There is just something about a large whimsical accent that I need, especially if it's Steampunk – but that's a whole other story.
5. Unexpected Delights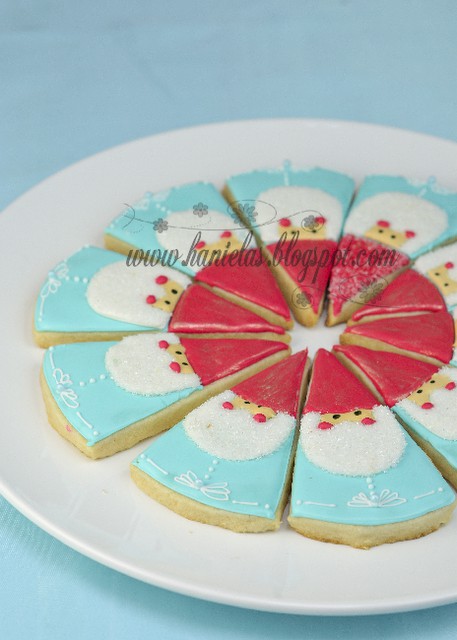 Just in time for winter there are tons of amazing and creative desserts to be made.  I particularly love the little gnomes/elves/Santas from Heniela's.  It's just amazingly creative to me that someone would think to cut a large circle into sections and decorate those triangular pieces as little people.  I'll definitely be making some of these with my favorite sugar cookie recipe.
6. Fancy Patchwork Accessories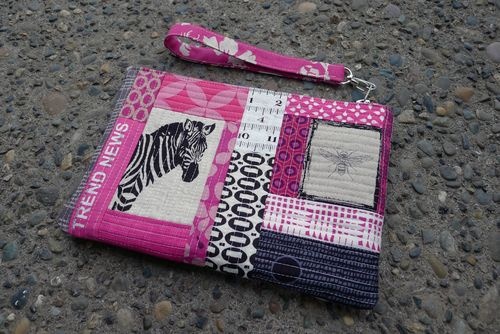 As a quilter, most people seem to think I would love quilted bags. But, as a general rule, I've never found them very attractive.  That is, not until I saw a fantastic process for creating my own using fabric I love over at Oh, Fransson!  I'm sure my first, second, and even third attempt won't be as amazing as hers, but I'm going to give it a try.
What things have caught your fancy lately?
We're sharing this over at: 
Monday Meet Up at Covered in Grace