5 Great Border Prints
I may have used affiliate links for some of the items in this post. Using an affiliate link to purchase an item won't cost you any more money, but I may receive payment if you click on a link and make a purchase. For more information, visit the disclosures page.
After making my Vintage Border Print Dress, I find myself inspired and drawn to border prints.
They are such a simple and easy way to create detail in a dress, skirt, or even a top.  So I've been wandering around my local quilt shops as well as a few of my favorite online fabric retailers looking for more great border prints.  Here are a few of my favorites.
5. Tranquility Double Border Floral Pale Sage
This is a new print I found at Fabric.com.  It's a double border print, meaning that the border pattern appears at both selvedges.  What I like most about this print is that the design is simple, making for a clean design in a finished product.
4. Splendor 1920 Grandeur in Mist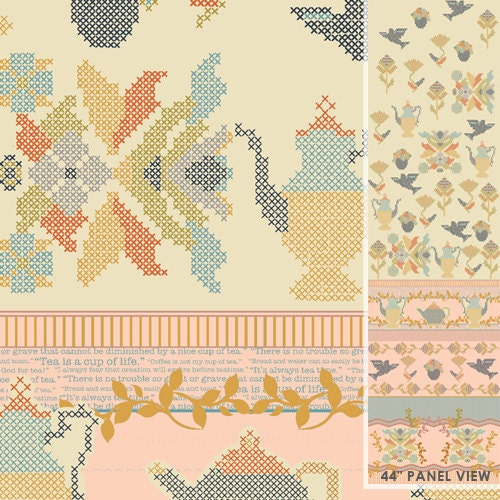 This great cross stitched theme print has a design that goes the entire width of fabric and would make a great vintage inspired dress for an adult or child.
3.  Effervescence by Robert Kaufman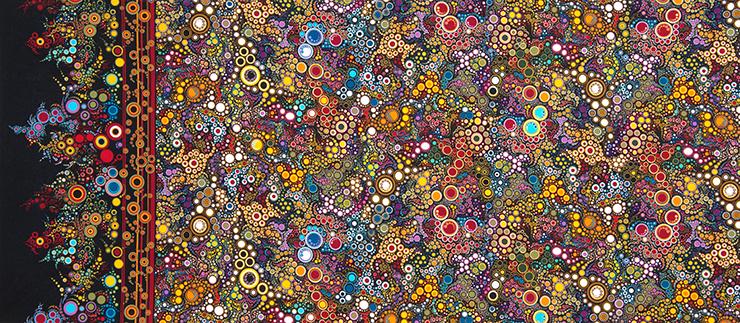 This print is a single border design, with the design running the entire width of the fabric.  It's also the print that I used to make my Vintage Border Print Dress.
2. Wish Border in Pink by Etsuko Furuya for Echino

Echino is a pretty popular fabric line, and I can see why.  Who wouldn't want an amazing dress made our of this fun print?  I love how the designs in the Echino lines are created using silhouettes in bright colors.
1. Ahoy Matey Making Waves in Navy
This single border print  would make such a fun summer skirt.  I can definitely see this on the beach and walking along the boardwalk.
Have you found any border prints you love lately?