I've jumped on the bag sewing bandwagon again.  It seems I only make bags when everyone else is doing it.  I'd seen several great bags online again recently, this time it was the Aeroplane Bag by Sew Sweetness.
I've seen lots of great versions of it online.
This fun patchwork version by Don't Call Me Betsy.
And this bright orange bag by Flying Blind on a Rocket Cycle.
But it was Kim's bag from My Go-Go Life that really made me want to make one.
My first attempt at the Aeroplane Bag isn't anywhere near as creative as hers, but I really do like it.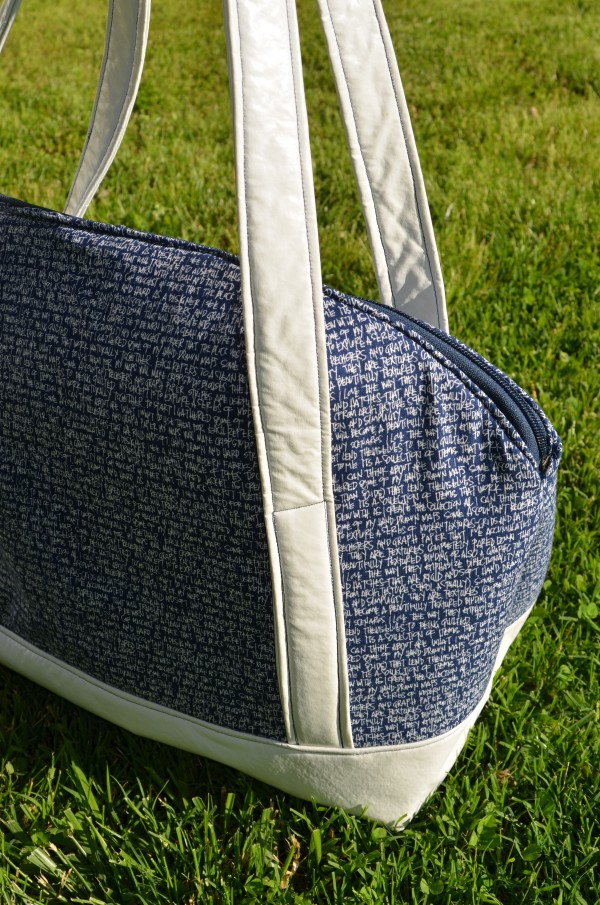 For my bag, I used a navy Arcitextures print and white vinyl on the outside.  The interior of the bag is a navy batik.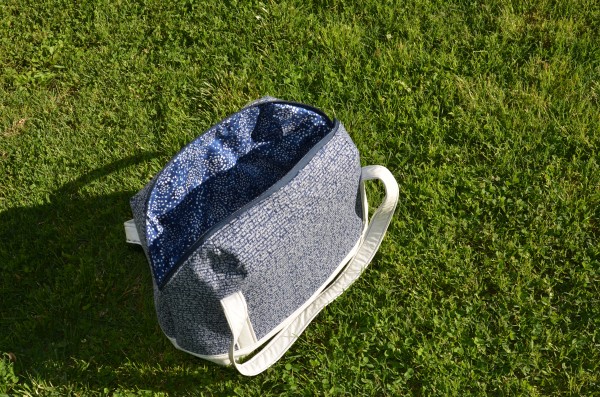 It's absolutely huge, and will be great for carrying around my workout stuff.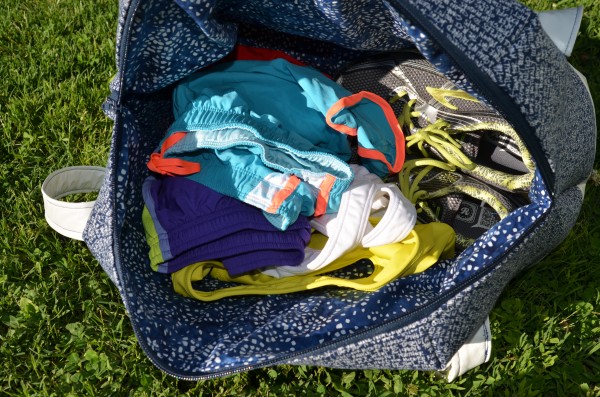 We're Sharing Over At:
Make It Wear It Thursday at The Train to Crazy