I seem to be making a habit of making a pillow cover to match each of my most recent quilts.  So, I now present you with a simple pillow cover that I made to go with my Valentine's Day Quilt.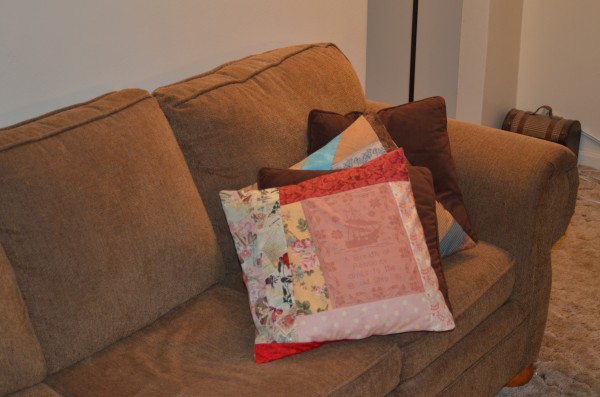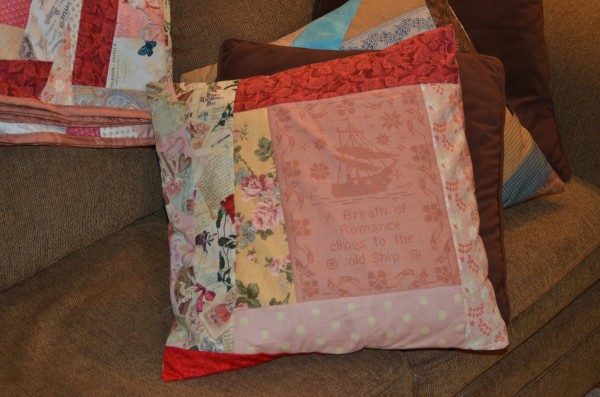 For this particular pillow cover, I chose to use one of the sampler style motifs from the quilt backing for the focal fabric. I love how well it blends in, and that I am able to display some of the beautiful backing fabric, which you might not see otherwise.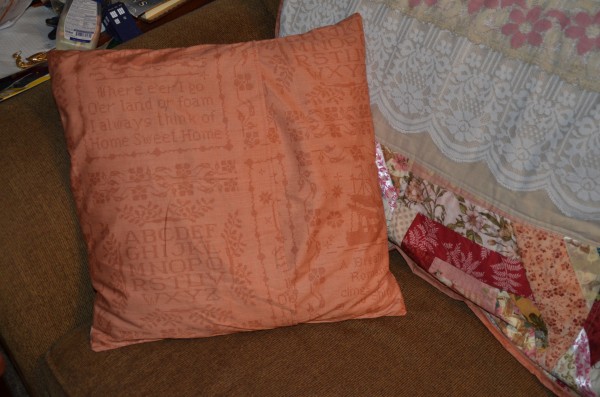 Have you ever made a matching pillow cover to go with your quilts?  If not, how do you incorporate the motifs from your quilts into the rest of your decor?