Last week, Craftsy featured a free pattern for a newsboy style cap on their site.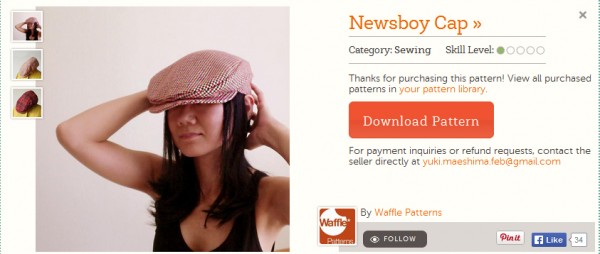 I love a good hat, so as soon as I saw it, I knew I had to make it.
The pattern was very easy to follow, and took very little fabric.  There are only 3 pattern pieces printed across 3 sheets of paper. So, even though this is a downloadable pattern, you won't be wasting tons of paper when you print it.
I love how my first version of the hat turned out and will definitely be making more. The only thing I feel like the pattern is missing is some elastic in the back, so people with slightly smaller heads can easily wear it.  But I think I can totally add this myself in my next version.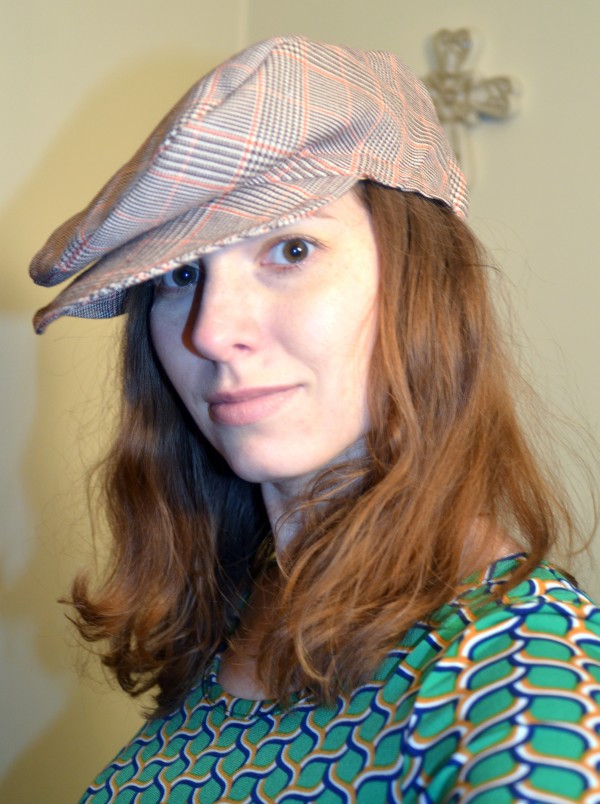 Give this pattern a try and let me know what you think.
Sharing over at:
Take a Look Tuesday at Sugar Bee Crafts