How Does Your Garden Grow?
I may have used affiliate links for some of the items in this post. Using an affiliate link to purchase an item won't cost you any more money, but I may receive payment if you click on a link and make a purchase. For more information, visit the disclosures page.
Mary, Mary quite contrary, how does your garden grow? With silver bells and cockle shells and pretty maids all in a row? Good for you, Mary. Mine grows like a jungle.
Matt & I finally put some cattle panel up in the garden last night. Our cucumbers were taking over our lettuce. Of course, even with the panel, the zucchini is still taking over the cucumbers. Next year we'll give them more space.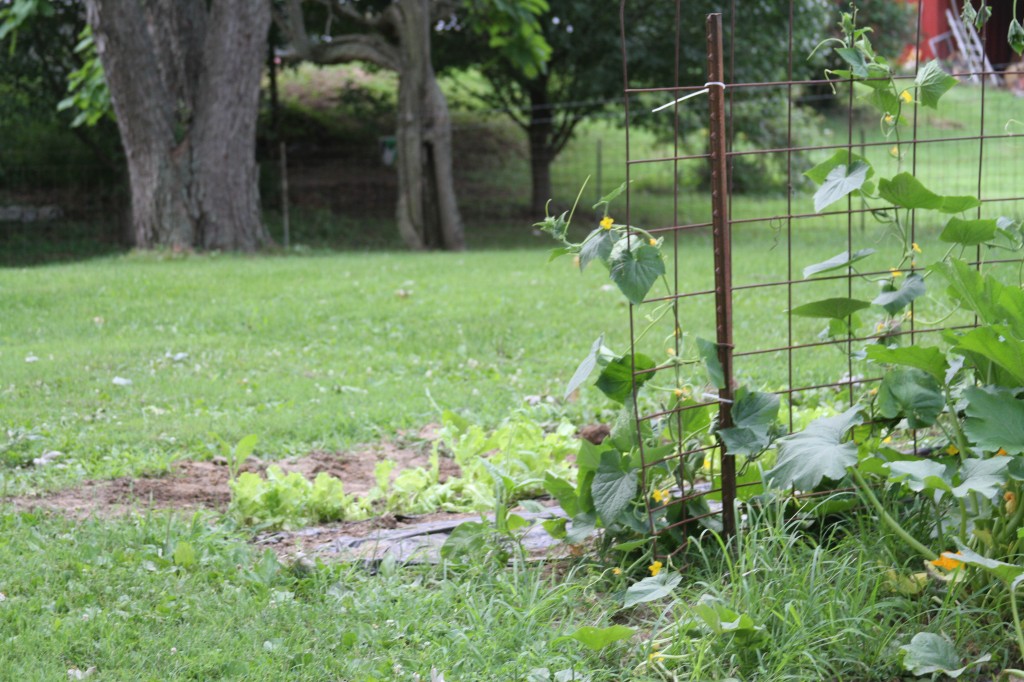 Our zucchini is doing well, I've harvested 3 in the last 2 days. I've gotten one shredded, but the others are still on my kitchen table. We've got several veggies out there that will be ready in the next couple days, including some yellow squash. I'm very excited about battering and frying them. Yum!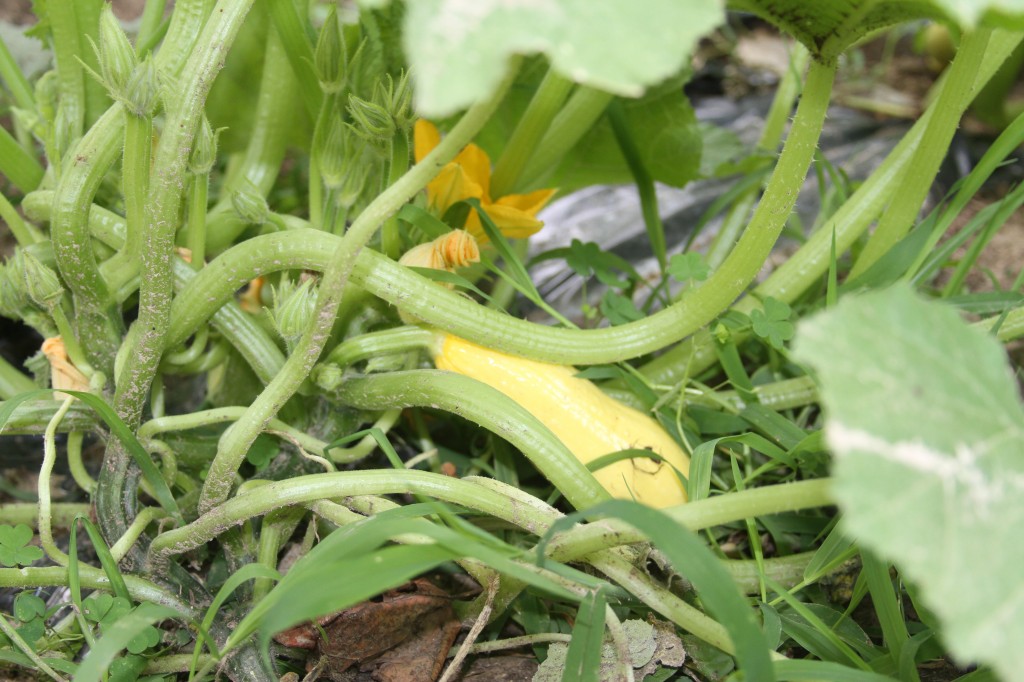 My tomatoes are also starting to turn. Not the new ones that Matt brought home last night, they're still much too small, but the ones we first planted are beginning to turn. I should have a couple ready in a few days. I'm hoping that the majority from the first plants will all come on at once (just not during fair week) so that it will be more convenient, canning them.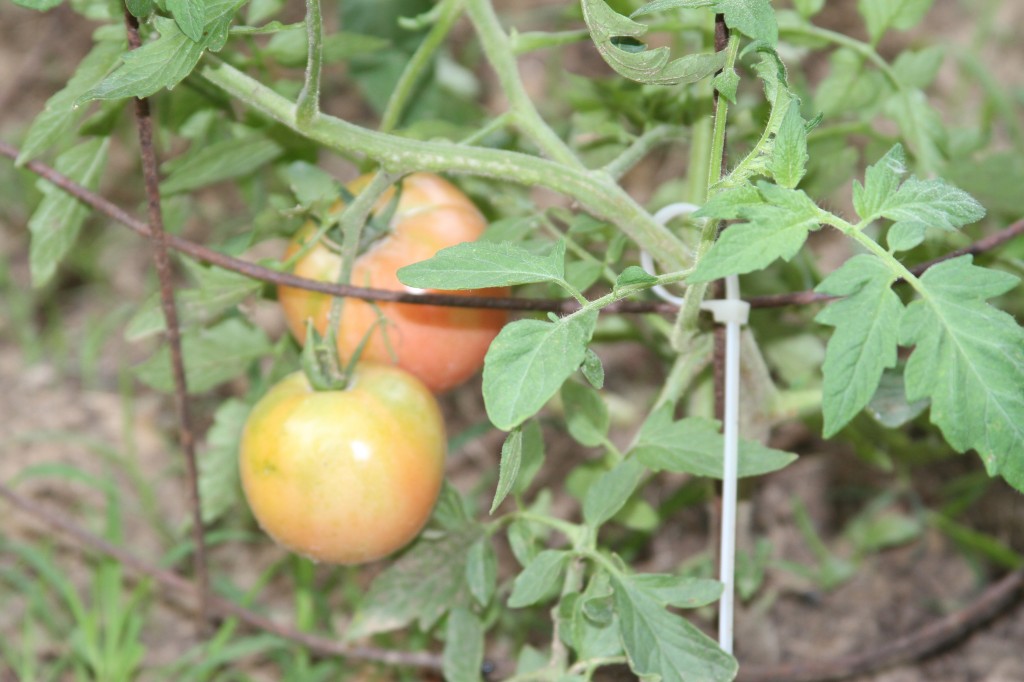 I've still not gotten any pie pumpkins planted, but it looks like I won't have room for them after all. When Matt went out to Ozzy's house yesterday evening, he comes home with another row of tomatoes and a row of tobacco. That's right, tobacco. The kind you'd see in Siberia's extremely strong snus portions, though I don't know if that is the intent for it. In fact, I have no idea what we're going to do with it, but Matt wants to grow some. It must be the Kentuckian in him. We'll see if it works, only time will tell.