Oatmeal Cinnamon Chip Cookies
I may have used affiliate links for some of the items in this post. Using an affiliate link to purchase an item won't cost you any more money, but I may receive payment if you click on a link and make a purchase. For more information, visit the disclosures page.
Oatmeal Cinnnamon Chip Cookies are one of my favorite dessert foods in the fall.  They have a great warm flavor that cuts thru the first of the autumn chill, of course they are good about any time of year.  I'm actually thinking about making some for open class at the fair.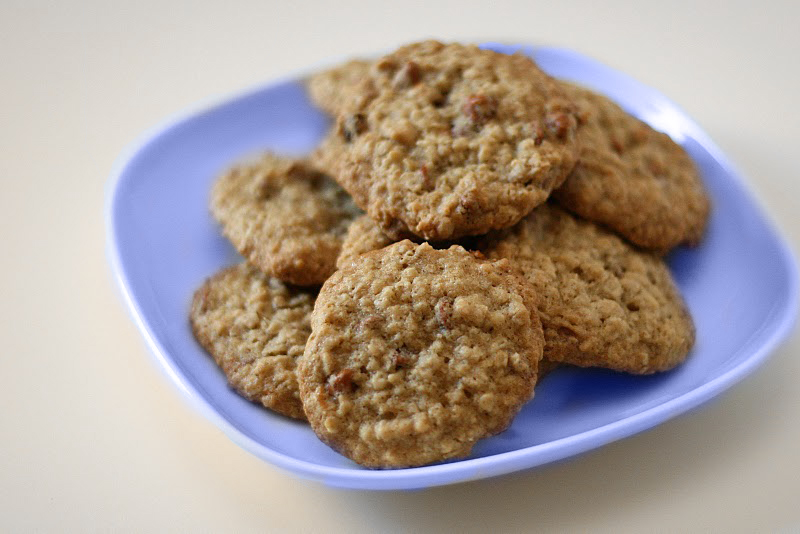 Ingredients
1 cup butter, softened
1 cup packed brown sugar
1/3 cup sugar
2 eggs
1 1/2 t vanilla extract
1 1/2 cups flour
1 t baking soda
2 1/2 cups quick cooking oats
1 2/3 cups cinnamon chips
3/4 cup raisins
Directions
Preheat oven to 350. Beat butter, brown sugar and sugar in bowl until creamy. Add eggs and vanilla. Beat well. Combine flour and baking soda. Add to butter mixture, beating well. Stir in oats, cinnamon chips and raisins. Batter will be stiff. Drop by heaping teaspoons onto ungreased cookie sheet. Bake 15 minutes. Makes 4 dozen.