Scrapbooking My Wedding
I may have used affiliate links for some of the items in this post. Using an affiliate link to purchase an item won't cost you any more money, but I may receive payment if you click on a link and make a purchase. For more information, visit the disclosures page.
I love to scrapbook, when I have the time, and the money. Most recently, I have been scrapbooking some of the things from my wedding. Of course, my husband and I have been married for 6 months and I still am not done with the scrapbook, I am also still waiting for the professional photographs to be sent over from a company similar to these Chesapeake wedding photographers that hopefully did an amazing job capturing the greatest day my husband and I will ever experience together, but once I've received them I'll also be incorporating them into the scrapbook. A friend of mine did her own scrapbook where she showed off her wedding dress (from somewhere like https://www.winniecouture.com/stores/wedding-dresses-charlotte-nc/) and decoration, wanting to document her special day, so I decided to give it a try.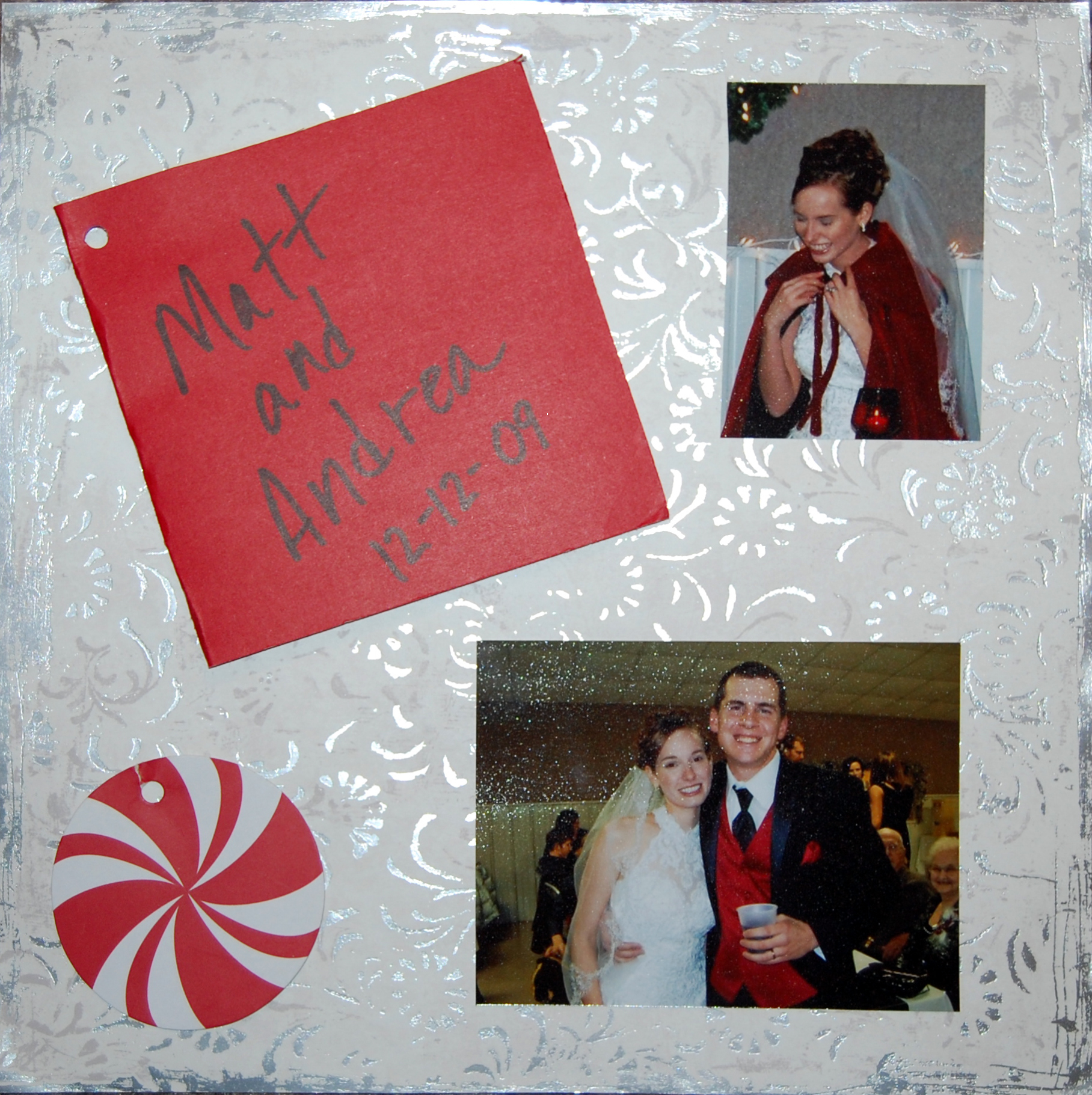 Above: This scrapbook page is part of my wedding scrapbook. It has a couple of the cards that we received with wedding presents as well as some of the misc. photos from the wedding reception. I really love how these photos came out, we may not have hired top-of-the-line wedding photographers Indianapolis to shoot them but our cameraman captured our spirits very well.
Below: This page, also part of the wedding scrapbook, has our wedding announcement as it appeared in the Princeton Daily Clarion and a photo from the wedding ceremony.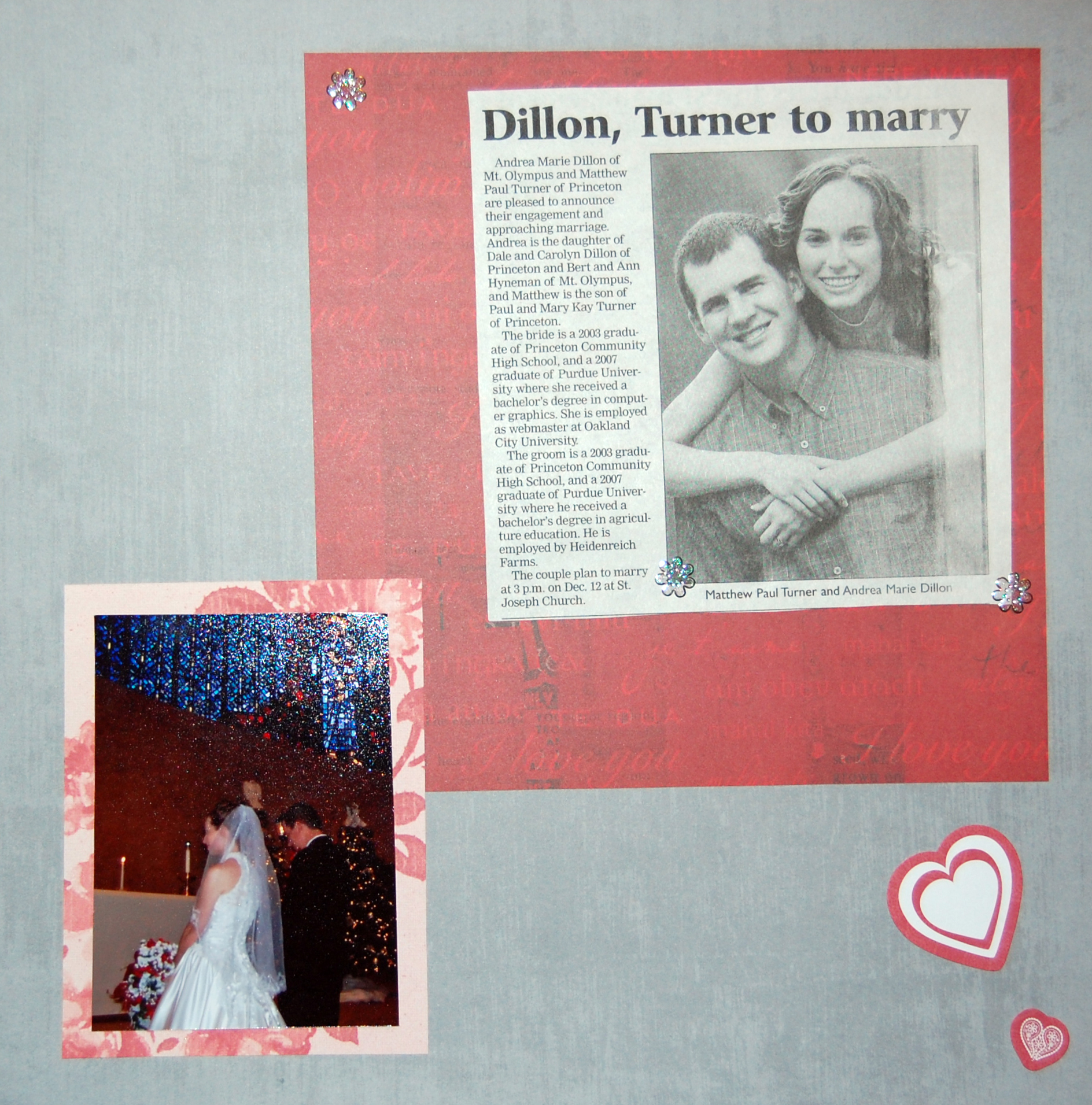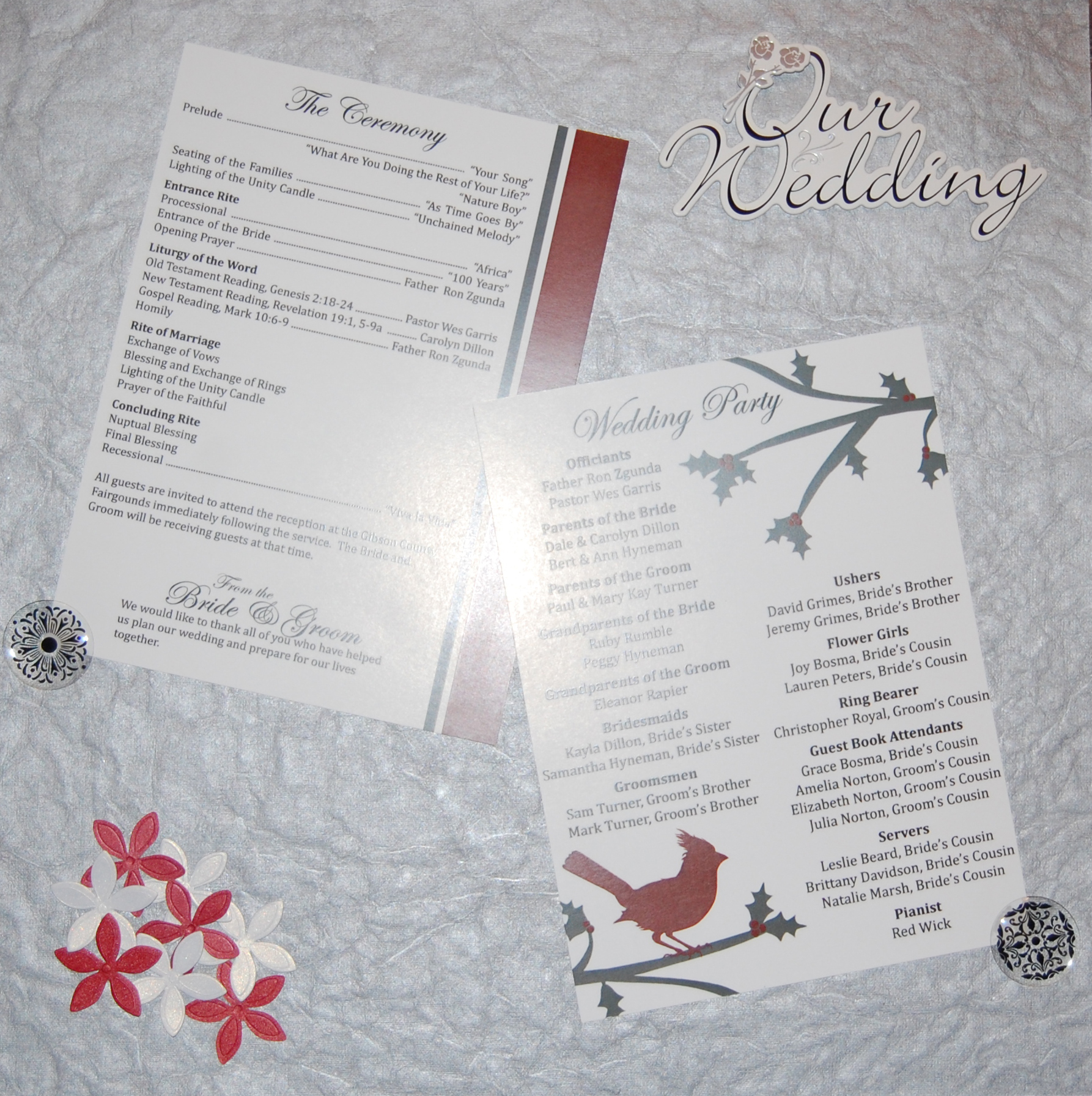 Above: This is the page I made for the front of the actual wedding section of my wedding scrapbook. It features both the front and back of my wedding programs as well as some of the "petals" that the flower girls used. Below: This is the scrapbook page I made for my save the date refrigerator magnet. This is a fun page that allowed me to create a playful refrigerator out of metalic papers.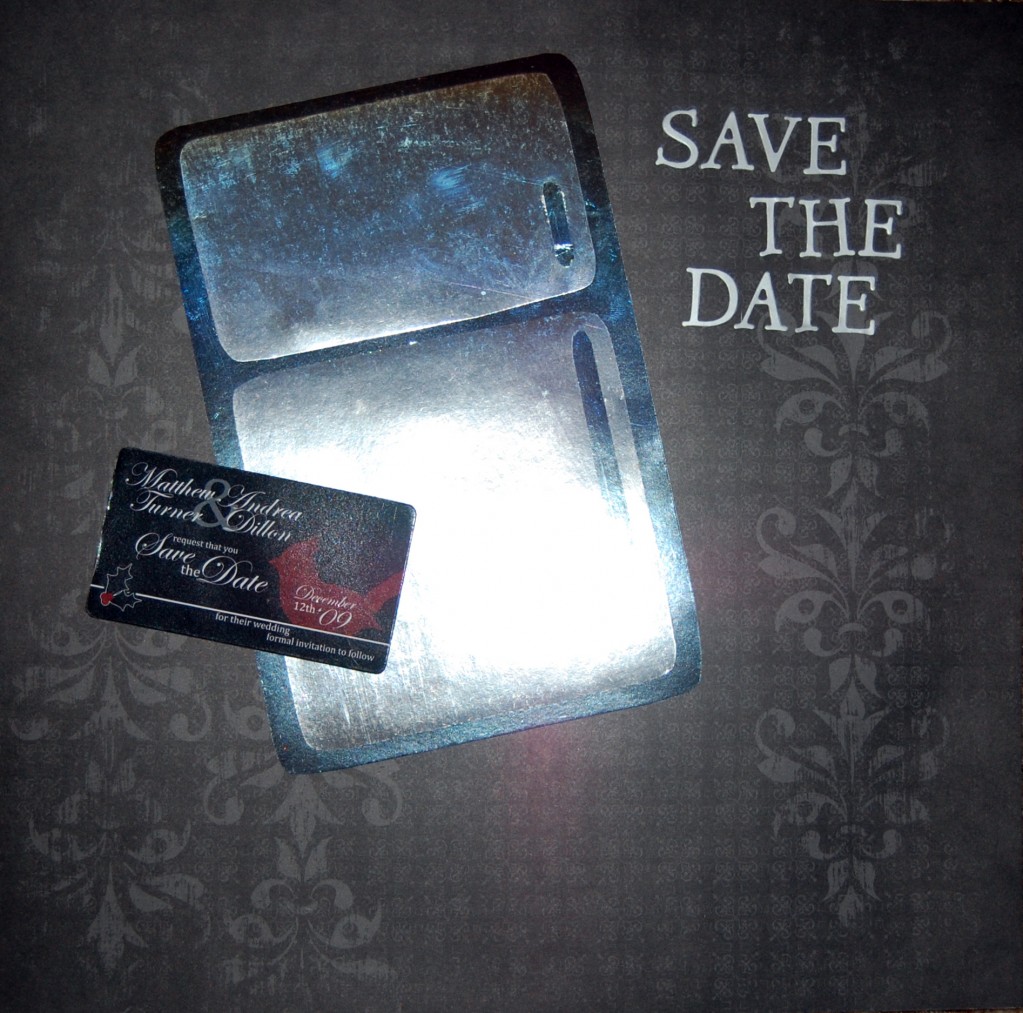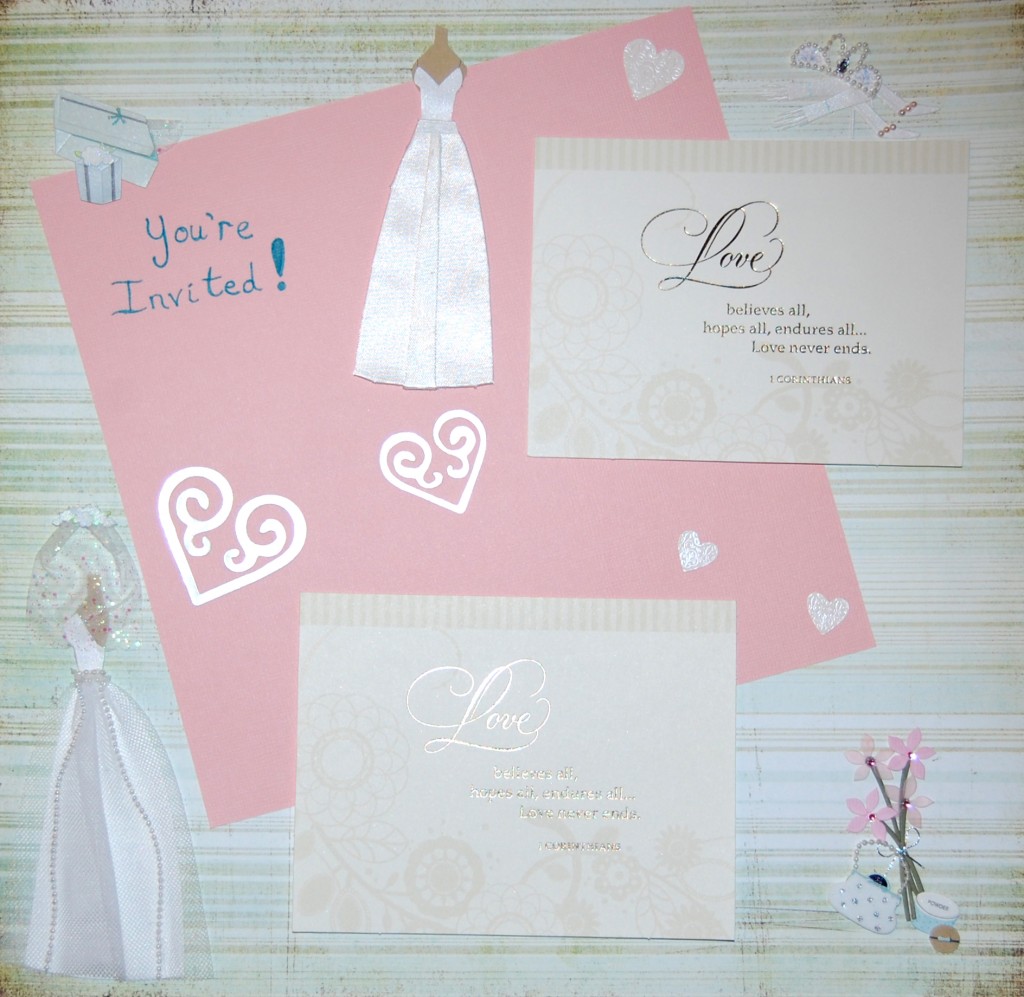 Above: This is a really fun page with invitations on it from both of my bridal showers. This is the first page in the bridal shower section of my wedding scrapbook. Bottom: This romance themed layout uses warm colors and heart imagery to convey a feeling of love. It is part of my wedding scrapbook which contains just about as much from before the wedding as it does of the wedding.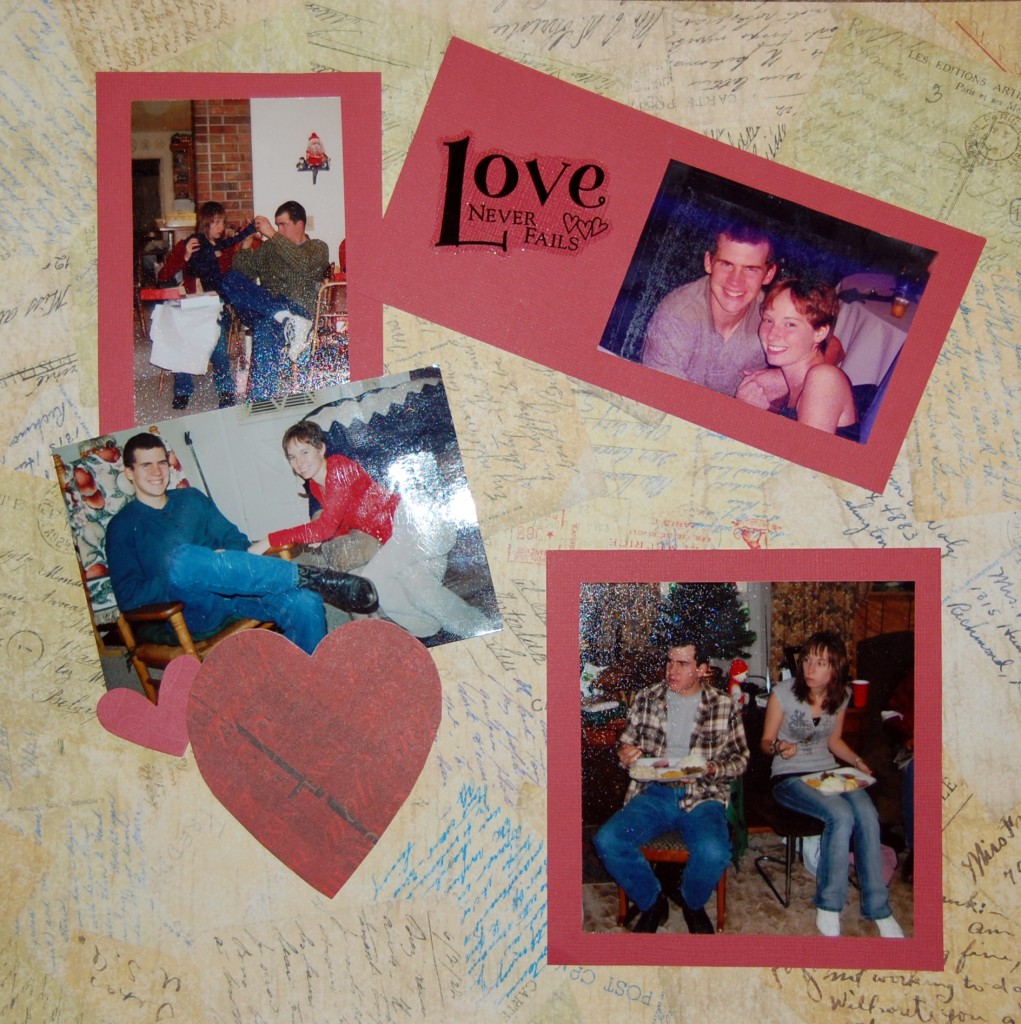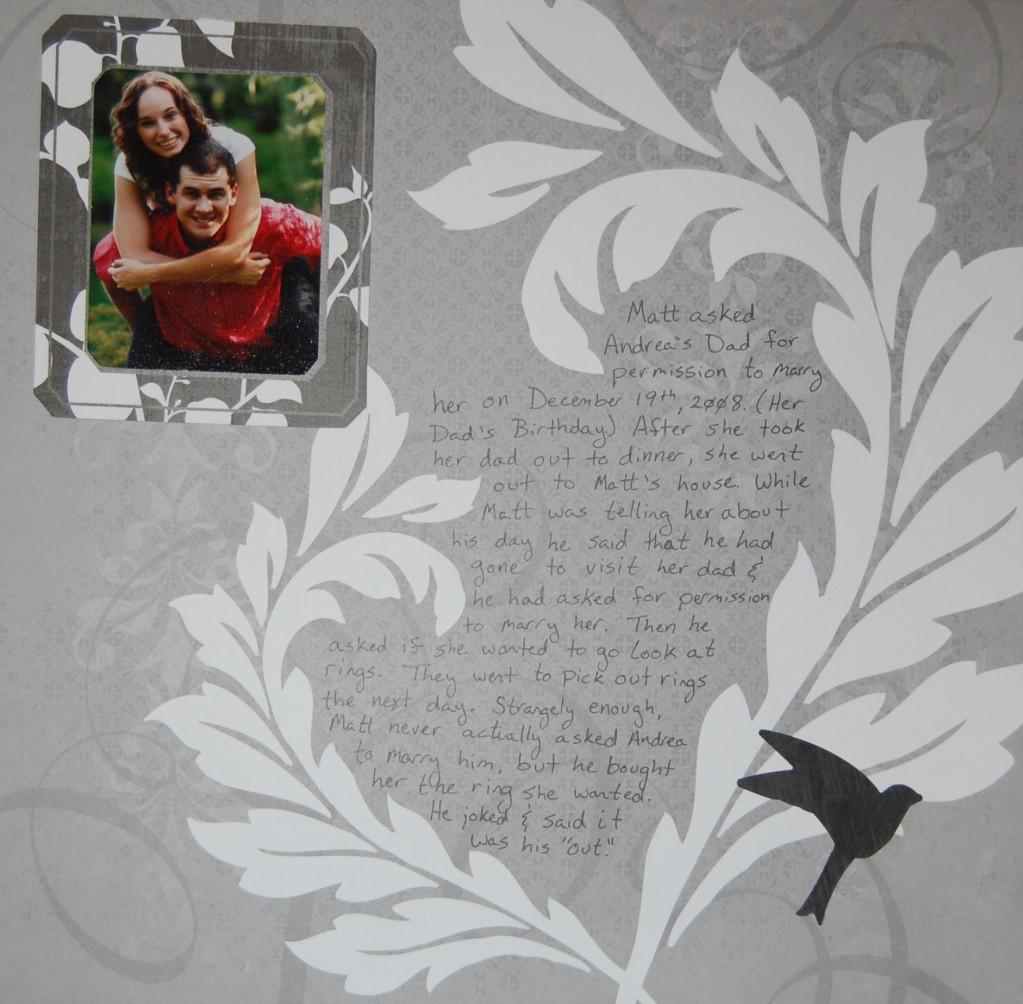 Above: This is a layout I made with the story of our engagment on it. The story is the main focus of the design, and is accented by the photo and bird imagery.