Zucchini Bread
I may have used affiliate links for some of the items in this post. Using an affiliate link to purchase an item won't cost you any more money, but I may receive payment if you click on a link and make a purchase. For more information, visit the disclosures page.
My husband and I have a garden, but this is our first year to grow zucchini.  It's not quite ready yet, but I wanted to try my zucchini bread recipe before we started getting a bunch ready in the garden.  Fortunately, I was able to find some nice fresh ones at the store to test the recipe on.  It turned out beautifully, and I was able to determine about how many zucchini it would take to make a batch.
I've been told that you can't just grow what you need with zucchini and that we will have tons of zucchini before the summer is over.  I'm actually hoping for it, because I want to can the bread.  Yes, can, as in canning.  I have a recipe to can banana bread, but it says that you can also do this with other quick breads, such as zucchini.  You actually cook the bread in the jar, and put the lid and ring on as soon as it comes out.  The heat will cause the lid the seal, and once it has cooled, you can remove the rings.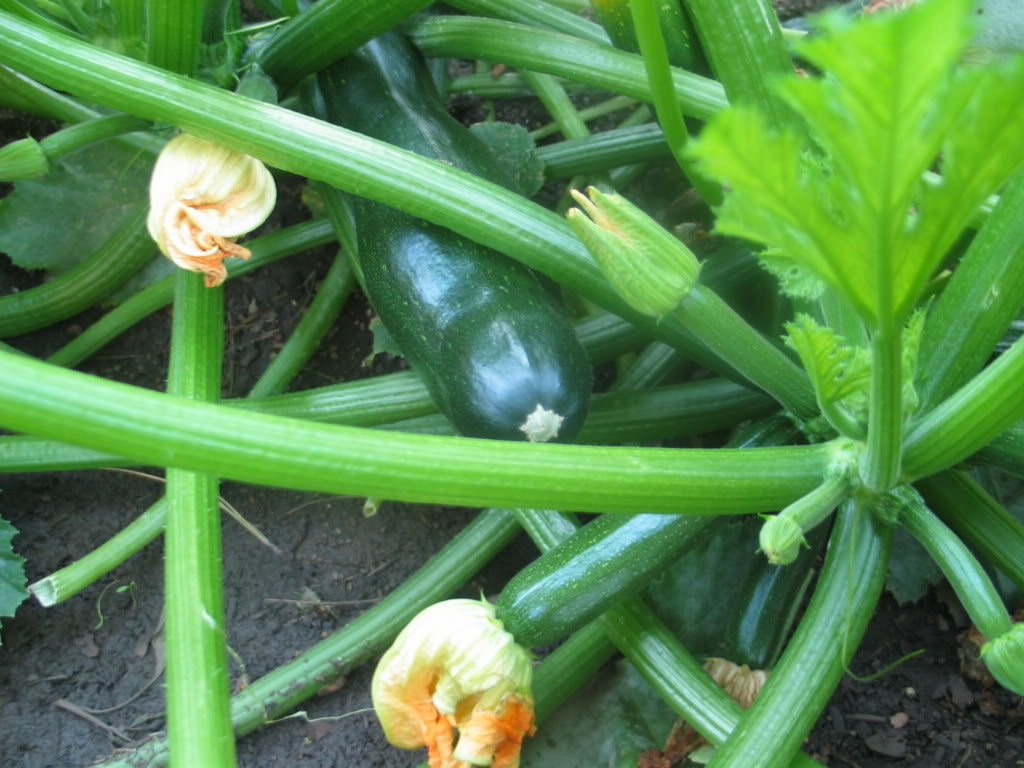 Of course, that is for another time, now on to the important part, the recipe.
Ingredients
3 cups all-purpose flour
1 teaspoon salt
1 teaspoon baking soda
3 teaspoons ground cinnamon
1/4 teaspoon baking powder
3 eggs
2 cups white sugar
3 teaspoons vanilla extract
1 cup vegetable oil
3 cups grated zucchini
1 cup chopped walnuts (optional)
Directions
Preheat oven to 350 degrees F (175 degrees C).
Sift together flour, salt, soda, cinnamon, baking powder.
Beat eggs. Add and mix well sugar, vanilla, and oil. Add zucchini to egg mixture. Add dry ingredients, mixing well. Stir in nuts if desired. Pour into 2 ungreased loaf pans.
Bake at 350 degrees F (175 degrees C) for 1 hour.
Nutritional Information
Amount Per Serving  Calories: 216 | Total Fat: 10g | Cholesterol: 26mg