Dragon Collection
I may have used affiliate links for some of the items in this post. Using an affiliate link to purchase an item won't cost you any more money, but I may receive payment if you click on a link and make a purchase. For more information, visit the disclosures page.
This is part 2 of 5 of the collections challenge by Pixies and Bears.   The challenge is to blog about a different collection you have every day for 5 days.   Today, I'm going to tell you about my collection of dragons.  And yes, this is a far cry from the raccoons.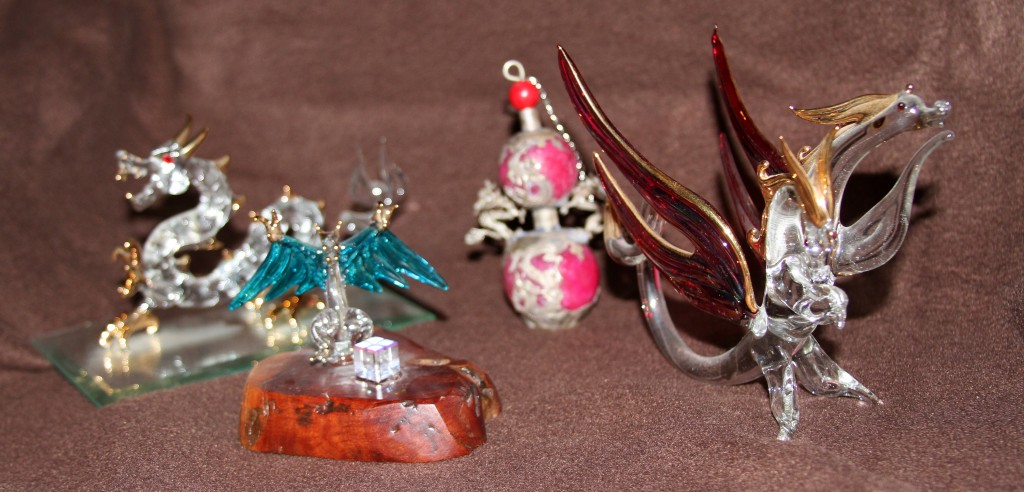 Most of my dragons come from the glass blowing shop at Holiday World in Santa Claus, IN.  This actually sort of encompasses two collections for me.  I love blown glass, and I also love dragons.  Not the scary dragons from the movies, nor the cartoon ones like Puff….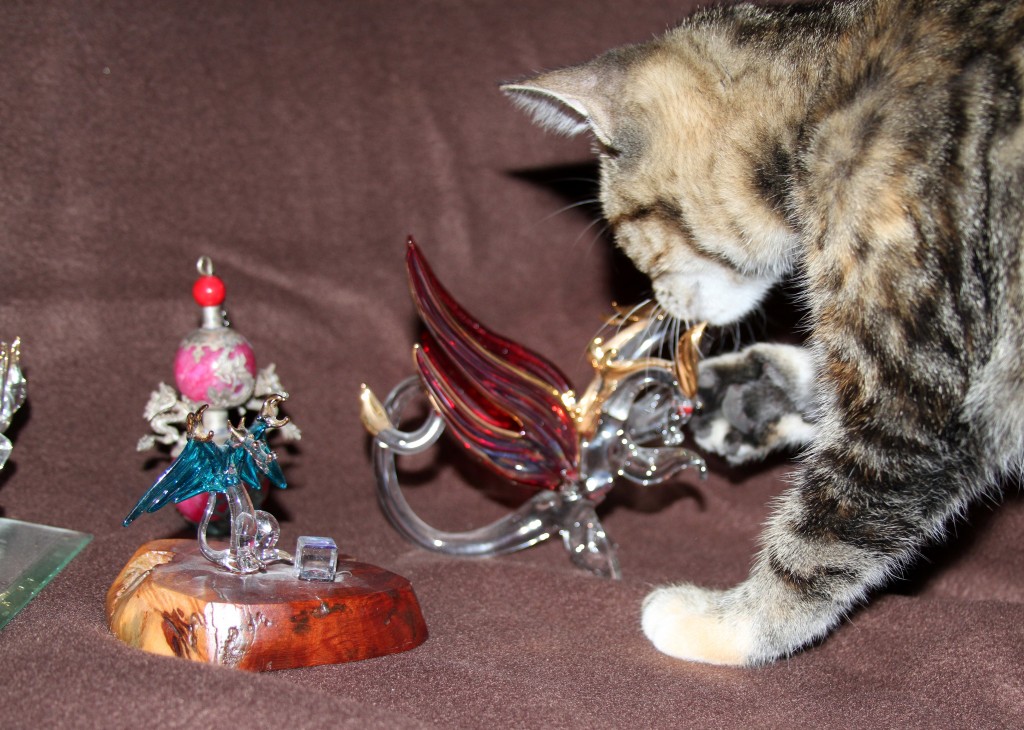 I love mythological dragons. (The kind that would take out my cat for destroying my photo shoot.)  From benevolent Chinese dragon the  can take on human form to the the malevolent earth element dragons of european lore.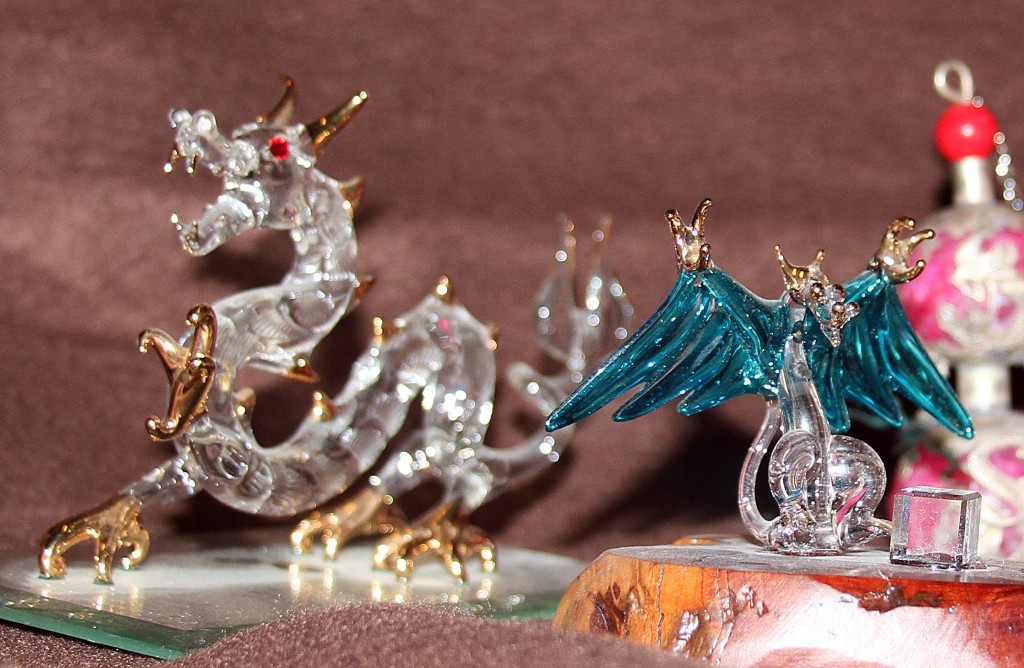 Of course, my interest in dragons started with a guy.  A guy much too old for me when I was in high school.  I actually met him at church, those crazy methodists…  He was the guy with a dark side, and oh so cool.  He's now a single dad, tatoo artist, and definately not my type… well, I don't have a type, but nothing like my husband.
The dragons are something that has stayed with me, a thought of things past and ways to express that side of me that is nothing like my life today.
Do you collect dragons, blown glass, or something like it?  Tell me about it.