Earthquake Cookies
I may have used affiliate links for some of the items in this post. Using an affiliate link to purchase an item won't cost you any more money, but I may receive payment if you click on a link and make a purchase. For more information, visit the disclosures page.
Matt is having a big open house at the school this Wednesday.  I'm in charge of cookies for the shindig and he's invited all of the ag students, their parents, the principal, vice principal and even the school board.  I hate to think how many people that actually is, but it's a lot.  I'm sure that not all of them will come, but it's still a massive amount of cookies, so I decided to start early.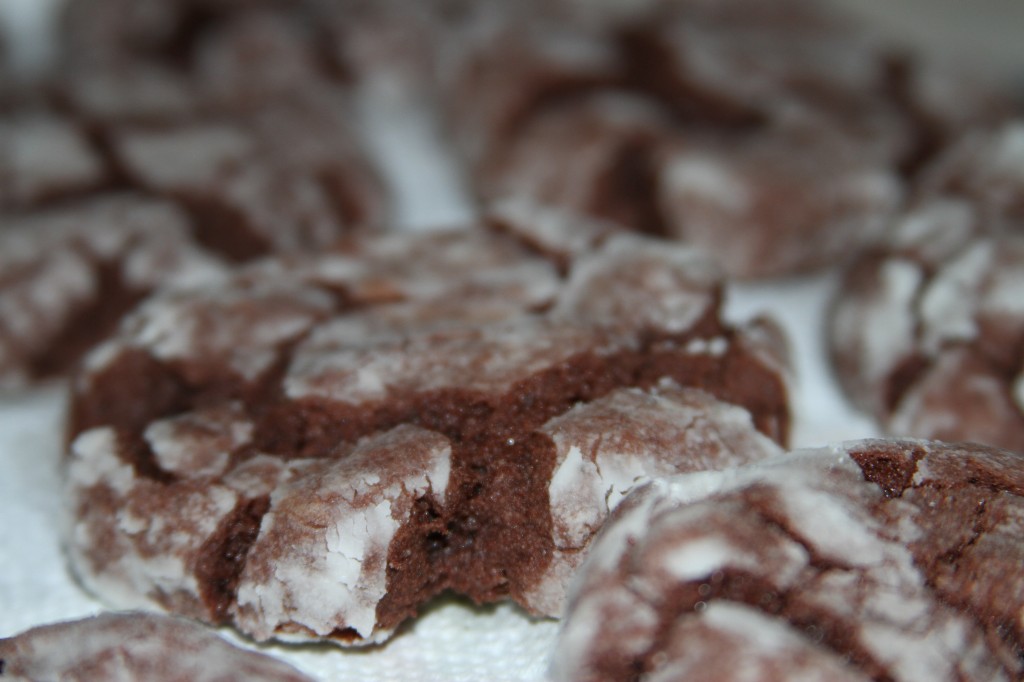 I figured I'd start out with something simple, and earthquake cookies are very simple.  I'm pretty sure they're called that because of the cracks that develop when you bake them.
Ingredients
1 (18.25 ounce) package devil's food
cake mix
2 eggs
1/2 cup shortening
3/4 cup confectioners' sugar
1 tablespoon water

Directions
Mix cake mix, eggs, shortening, and water in medium size bowl; mix with a spoon.
Chill for 1 hour.
Shape dough into balls, roll in powdered sugar.
Bake at 375 degrees F (190 degrees C) for 8-10 minutes; or until brown.
Cool Stuff & Notes
You can use any kind of cake mix for this recipe, so with one simple recipe, you can make tons of different flavors of cookies.  Today, I used devil's food cake mix and funfetti cake mix.   It is pretty hard to tell when the chocolate cookies are browned, so I tjust tested one with a toothpick, just like baking a cake.
I did 2 double batches, for a total of 4 batches.  This should have made 8 dozen cookies (4 dozen of each flavor), but if you make big cookies, like me, it makes more like 5 or 6 dozen cookies total.
I got 30 out of the devils food and 38 of the funfetti.  I'm pretty sure it was egg related.  I had a few eggs from town to use up, so I used them to make the devil's food cookies.  The eggs were smaller, and so the dough was much drier, even with the water (I left this out of the other recipe, because of my nice big eggs.) Always buy eggs from your local farmer (especially, when he's your land lord).  They are bigger, and taste better.