It's Caturday!
I may have used affiliate links for some of the items in this post. Using an affiliate link to purchase an item won't cost you any more money, but I may receive payment if you click on a link and make a purchase. For more information, visit the disclosures page.
It's been a very busy week for everyone in the house.  Matt has had tons to do with the school, I've been busy with theatre stuff, and Mouse has discovered ribbons.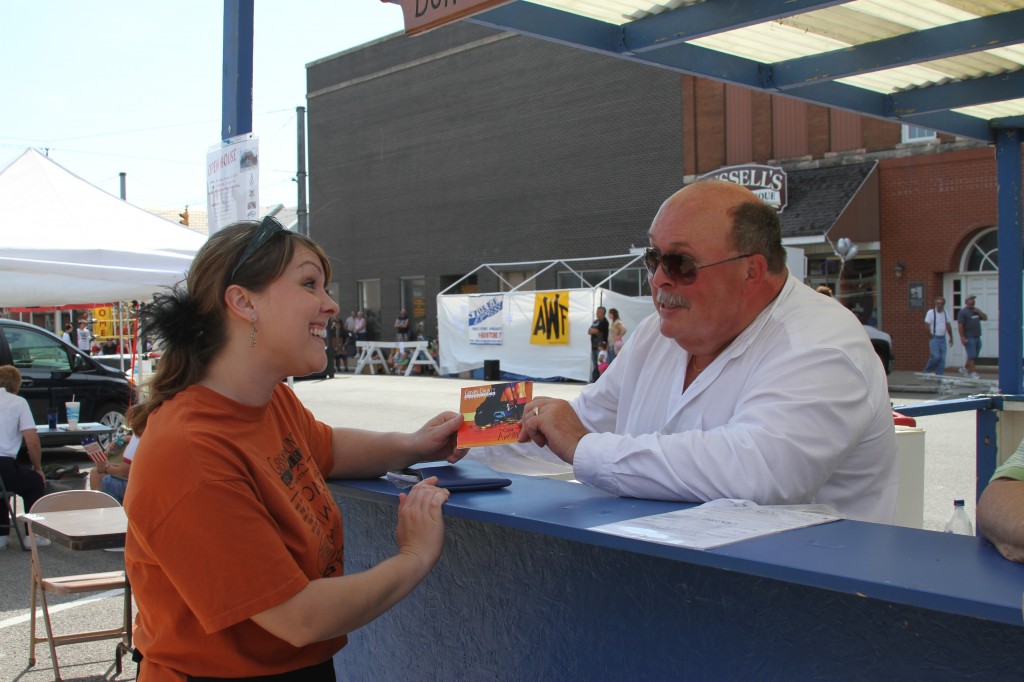 Matt had FFA kick off night on Monday night and his open house on Wednesday on top of his getting all of his school stuff ready.  I think the cookies were a hit.  I've been busy with TOTGA all week, getting the promotional CD's ready for Heritage Days and filling in where needed.  But, when we have been home to play with Mouse, she has been pretty fun.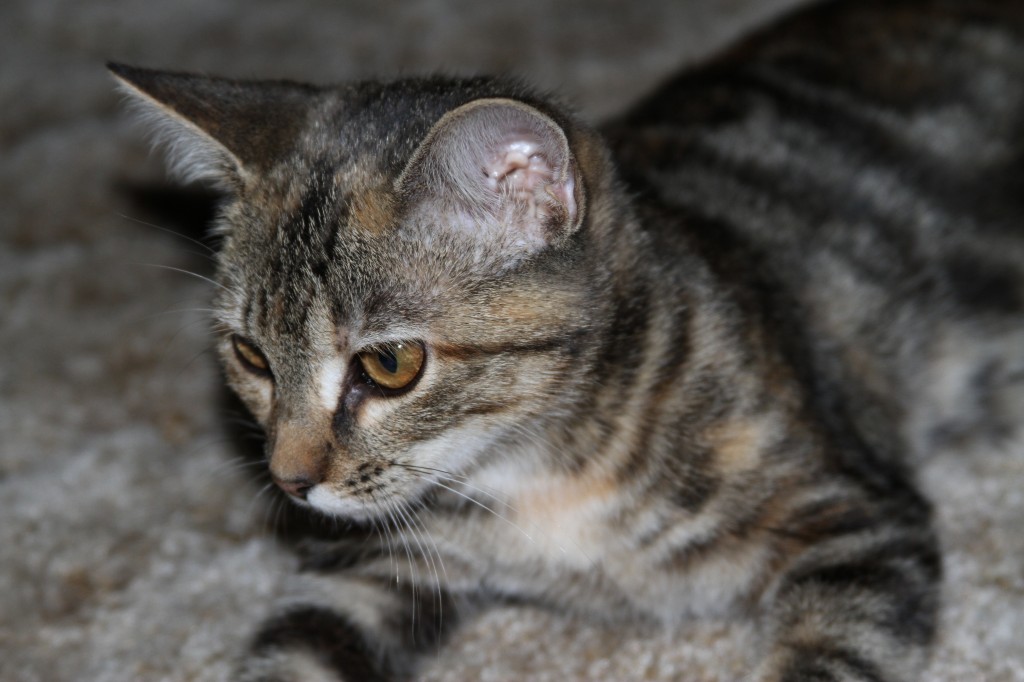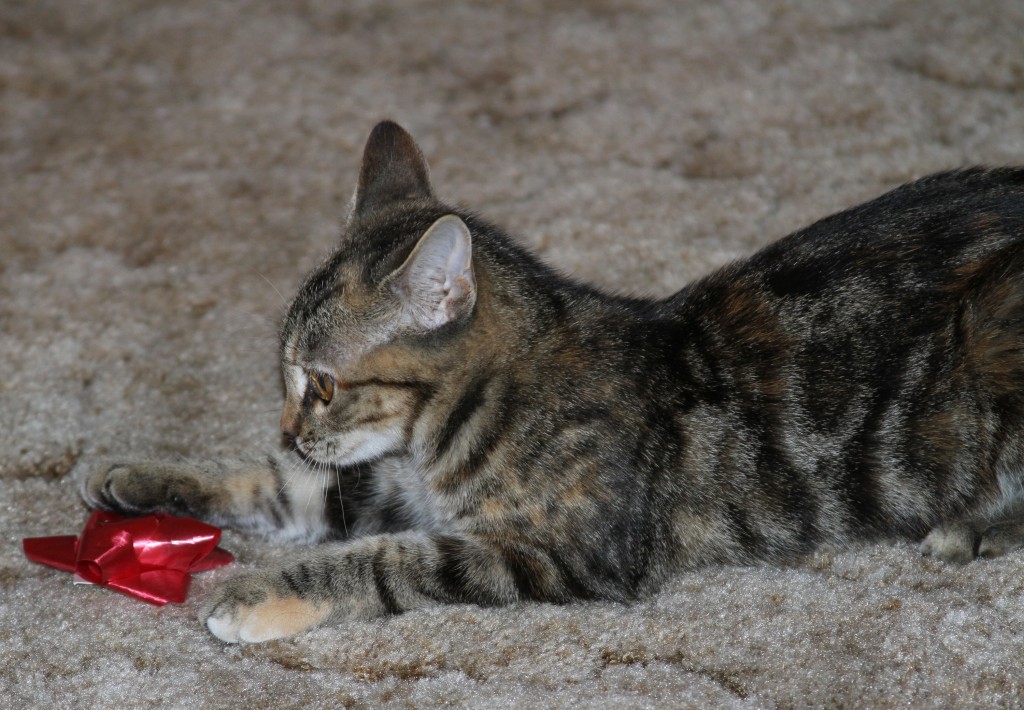 She found a Christmas Ribbon.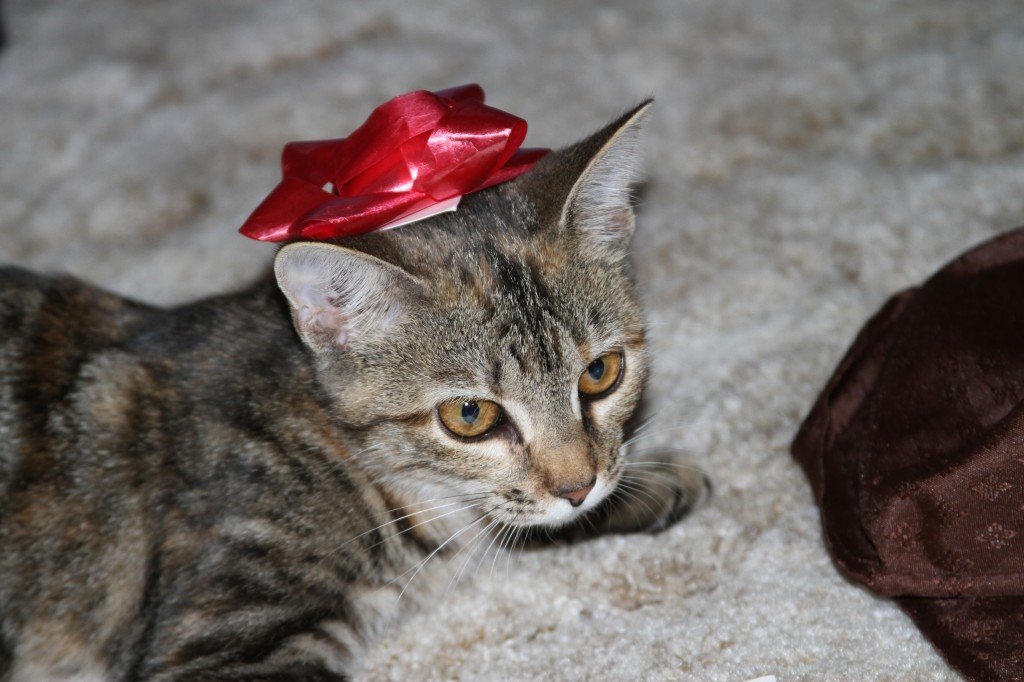 Then I stuck it on her head.  She was not very amused.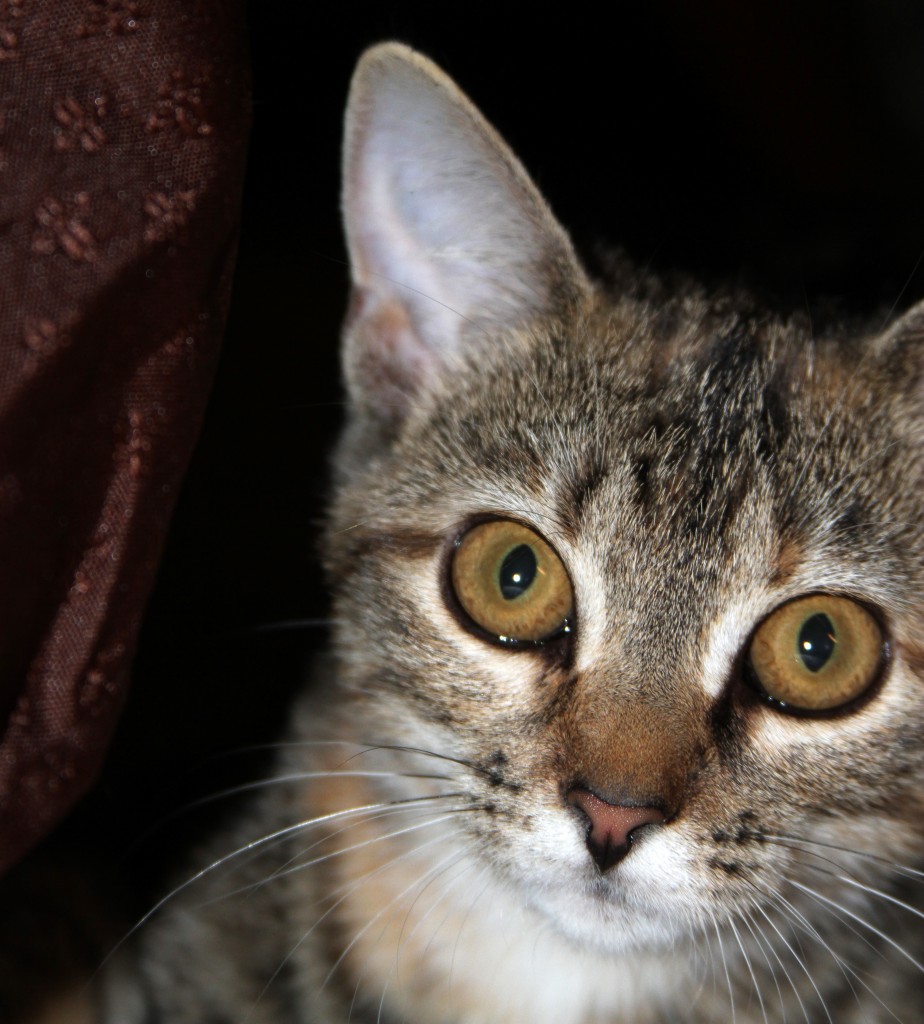 Matt is still not thrilled about her living in the house, but I really like it.  It's nice to have a companion with Matt being so busy, even when he is at home.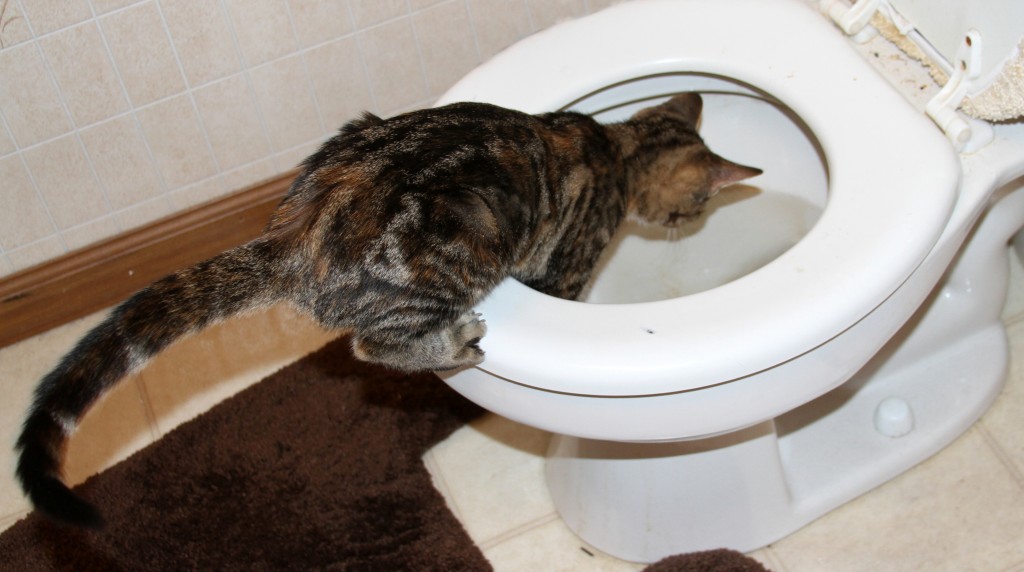 And who doesn't want a kitten named Mouse that thinks it's a puppy?  I believe that she thinks she is a dog because she now drinks from the toilet.