Raccoon Collection
I may have used affiliate links for some of the items in this post. Using an affiliate link to purchase an item won't cost you any more money, but I may receive payment if you click on a link and make a purchase. For more information, visit the disclosures page.
This is part 1 of 5 of the collections challenge by Pixies and Bears.   The challenge is to blog about a different collection you have every day for 5 days.   Today, I'm going to tell you about my collection of Raccoons.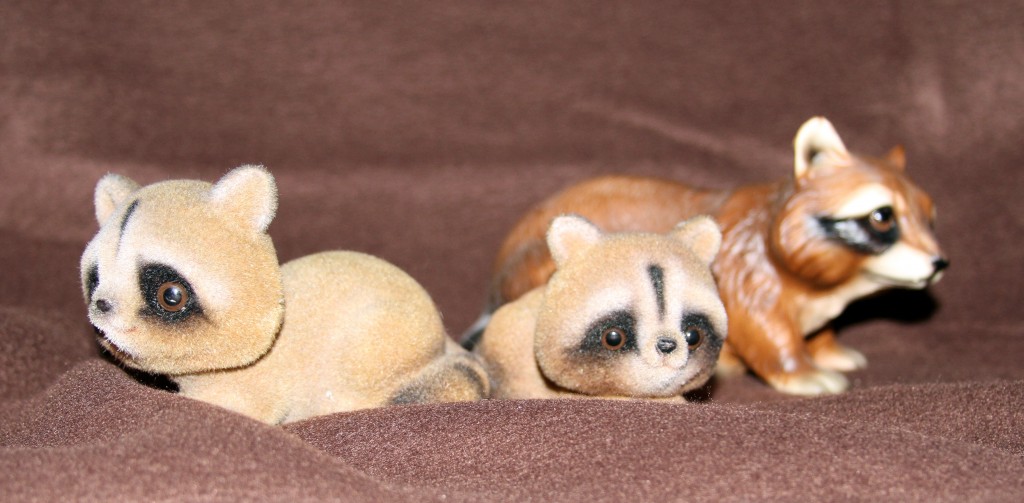 I don't have a whole lot of raccoons, but every raccoon that I have came from my Grampa Rumble's collection of raccoons.  He used to hunt and trap, and one of his favorite things to hunt was raccoons.  He even had one mounted… but that's at my uncle Scott's house now.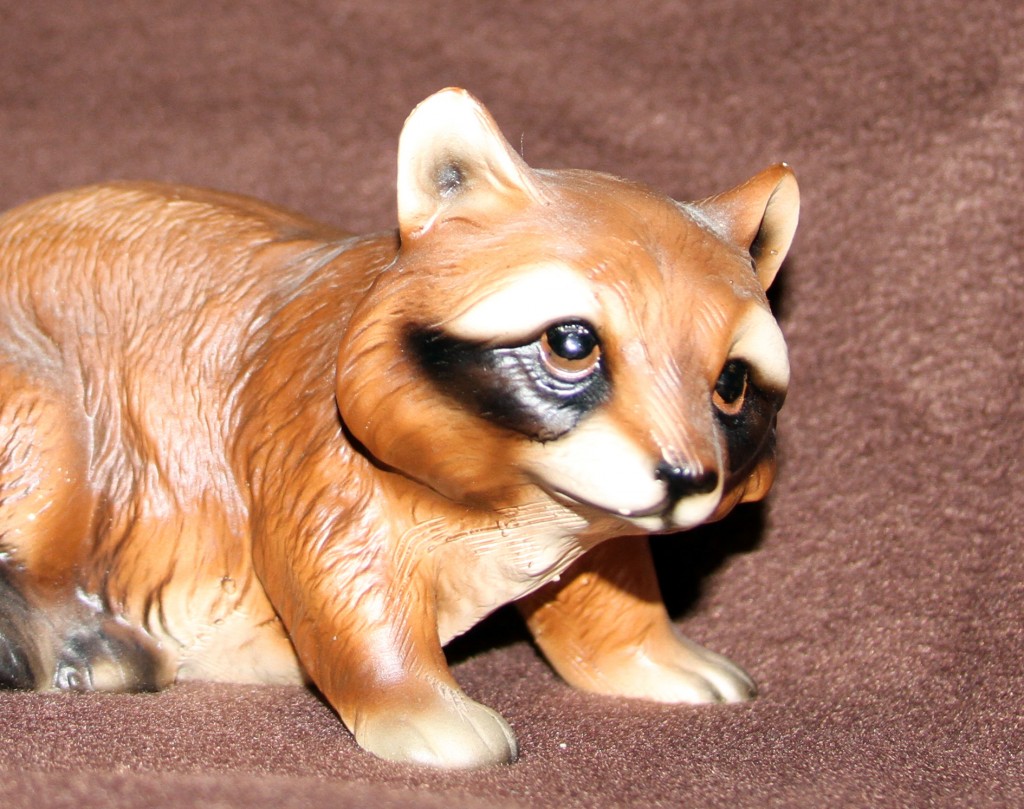 After he died, my grama went through some of his raccoons, and gave me some of them.  There are some more at her house still, and maybe someday I'll end up with the whole collection.  Not that raccoons are my favorite animal in the world, but they remind me a lot of my grampa, and that makes them awesome.
Do you collect raccoons, or anything else that reminds you of your family?  Tell me about it.