Fabric Flowers
I may have used affiliate links for some of the items in this post. Using an affiliate link to purchase an item won't cost you any more money, but I may receive payment if you click on a link and make a purchase. For more information, visit the disclosures page.
Last night, I got bored… and crafty!  I made myself some fabric flowers.  I did a total of 4 of them last night… using all scrap fabrics, and vintage beads.  This means that the projects cost me $0.  Doesn't that sound great?  It does to me.
I guess the point is that I am alway spending money on little odds and ends items for accessories that don't nesc. cost a lot, but because I get them so often I spend a ton more money than I should on them… and so last night, I did something rather genius (at least I think so), I made my own little accessory.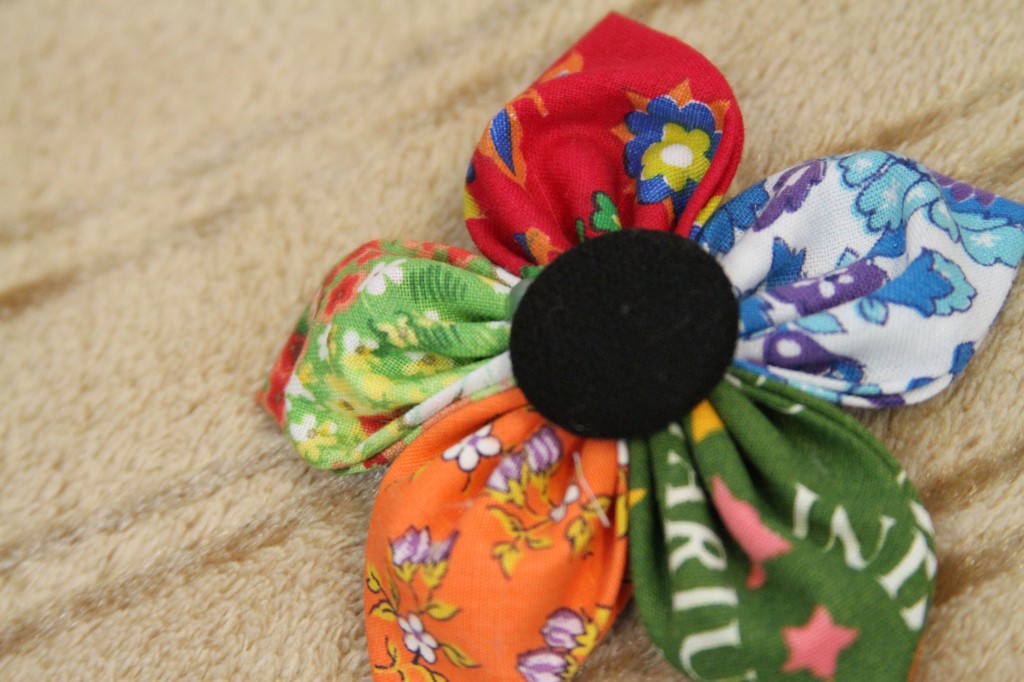 Making the flower was easy.  You cut out circles of fabric. (I traced a glass out of our cabinet).  Then you fold the circles into quarters and iron (they will look better if you do).  From there it's a long running stitch thru the curved sides to gather them, tie the last on off to the first. Then attach a button.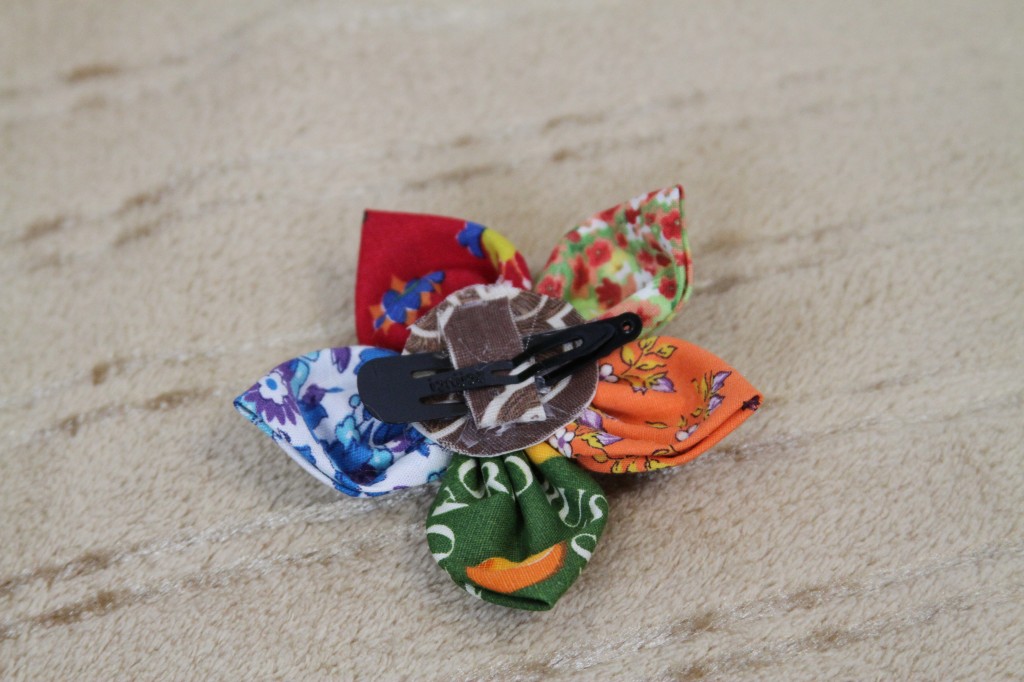 To finish the back, I filled the hole in the middle where the button is attached with hot glue (I also think this will help the button to hold better).  Then I glued a hair clip to a circular piece of fabric, and used a small fabric strip to hold it down.  This was then attached to the filled area  with more hot glue.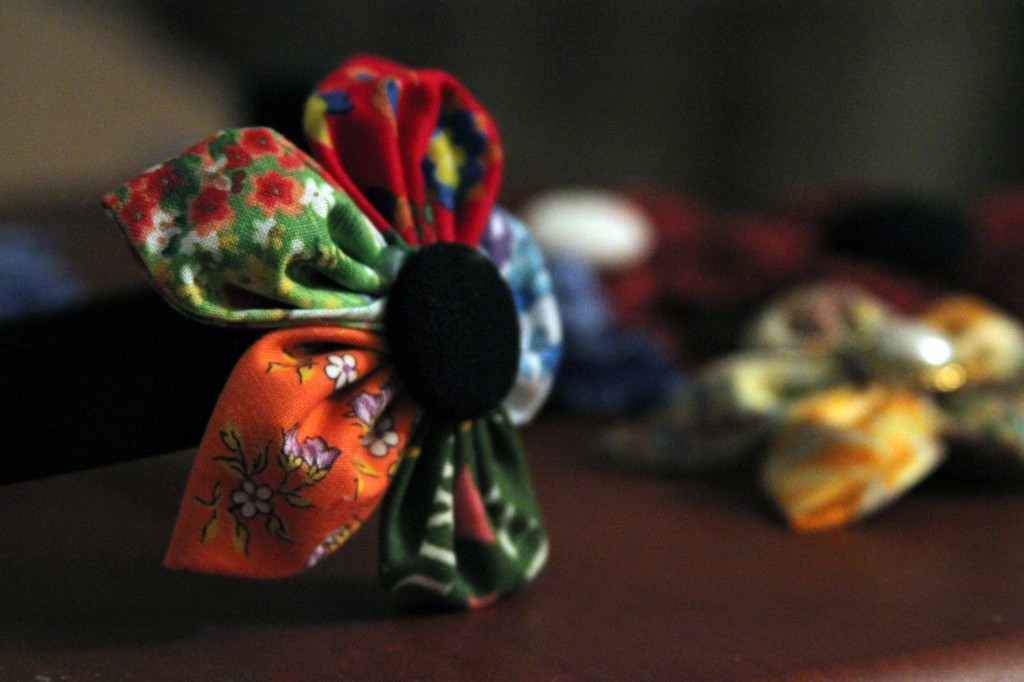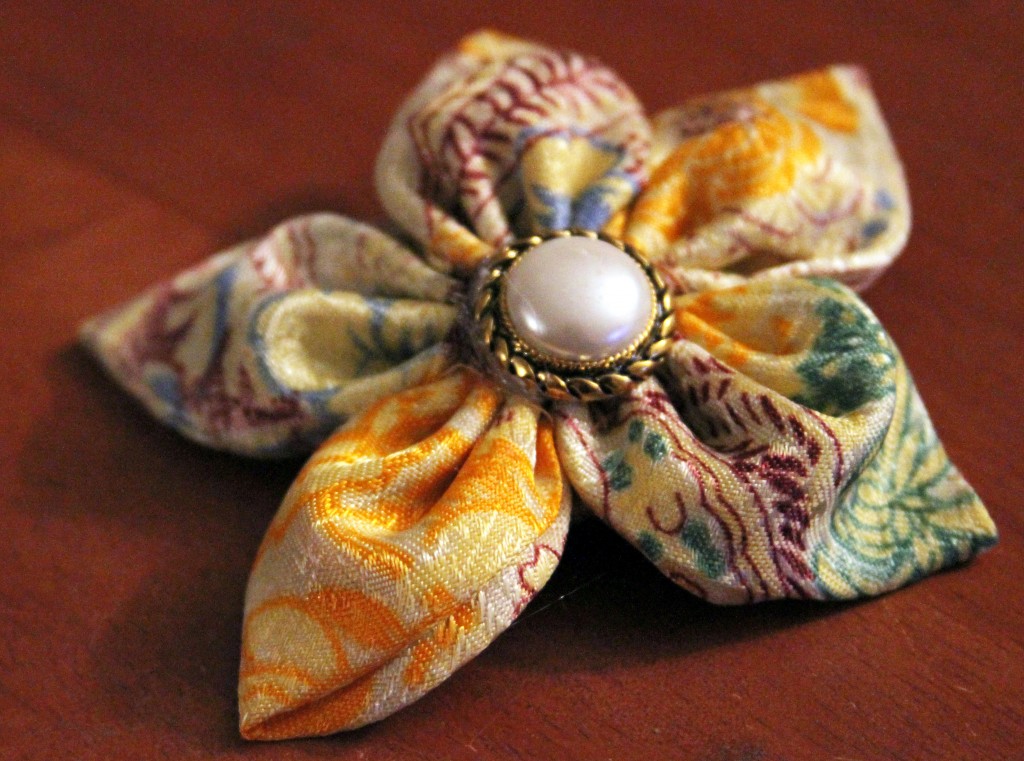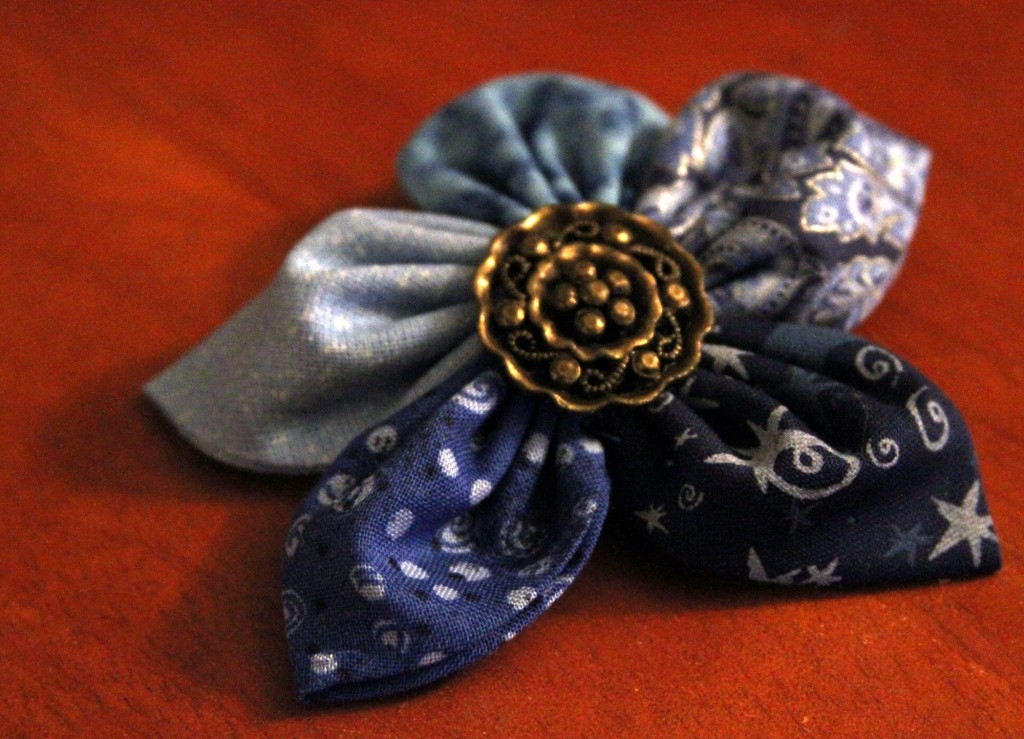 I made a few of these and the type of fabric you use makes a big difference in the look of the finished project.  They can be fun and funky or sweet and classy… it's up to you, your imagination, and what's hanging out in your closet.