Long Weekend
I may have used affiliate links for some of the items in this post. Using an affiliate link to purchase an item won't cost you any more money, but I may receive payment if you click on a link and make a purchase. For more information, visit the disclosures page.
I feel like my weekends are way too long and way too short all at the same time anymore.  I'm always running around doing things, which takes forever.  It makes my weekends go by so fast, that I feel like I didn't get a weekend at all. But, I guess that will just have to be ok, because I do enjoy all the things I get to do, and it's not like I have much of a choice.
I had Friday off, for "President's Day".  Where I work, they don't like to give us federal holidays off.  We usually get the following Monday or Friday… so Friday was like my Columbus Day.  I met mom and my little sister for lunch at Applebee's which wasn't all that bad.  I got to visit, but there are much better places to have lunch…
That was followed by a trip down to Evansville.  I replaced my old point and shoot, which had bit the dust quite a while back; picked up a few things we needed for the house… and I got my winter hat.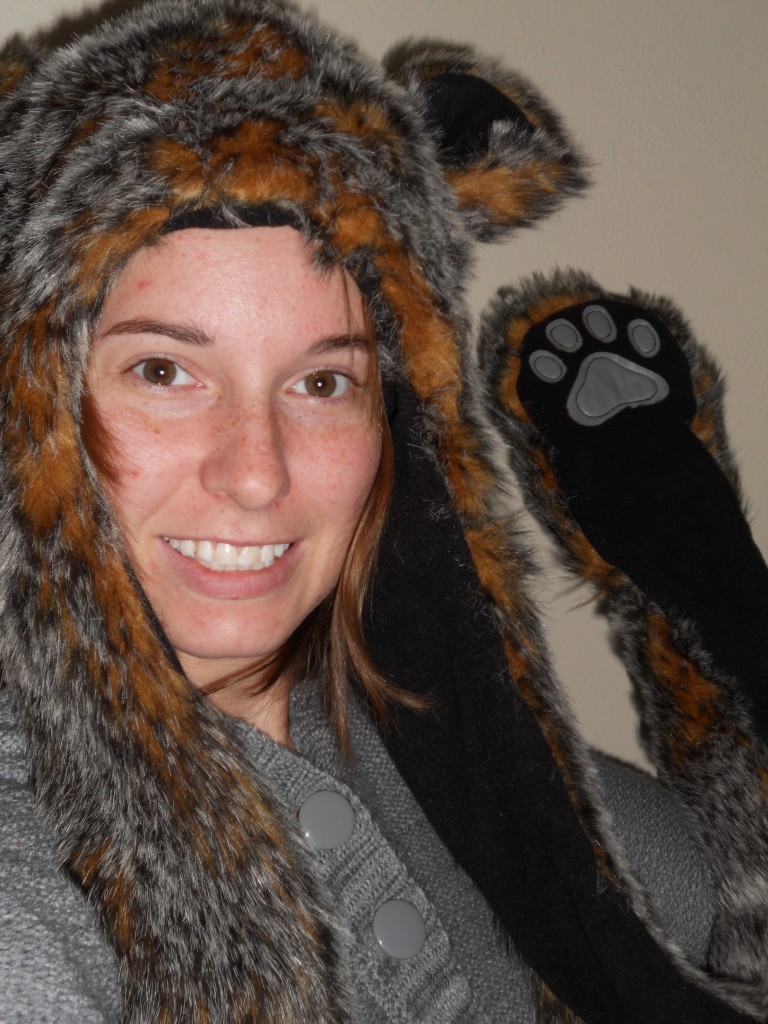 During my trip I also got a few decorative balls to go in a bowl on the table with the gords that Matt was so nice to bring home. They look really nice.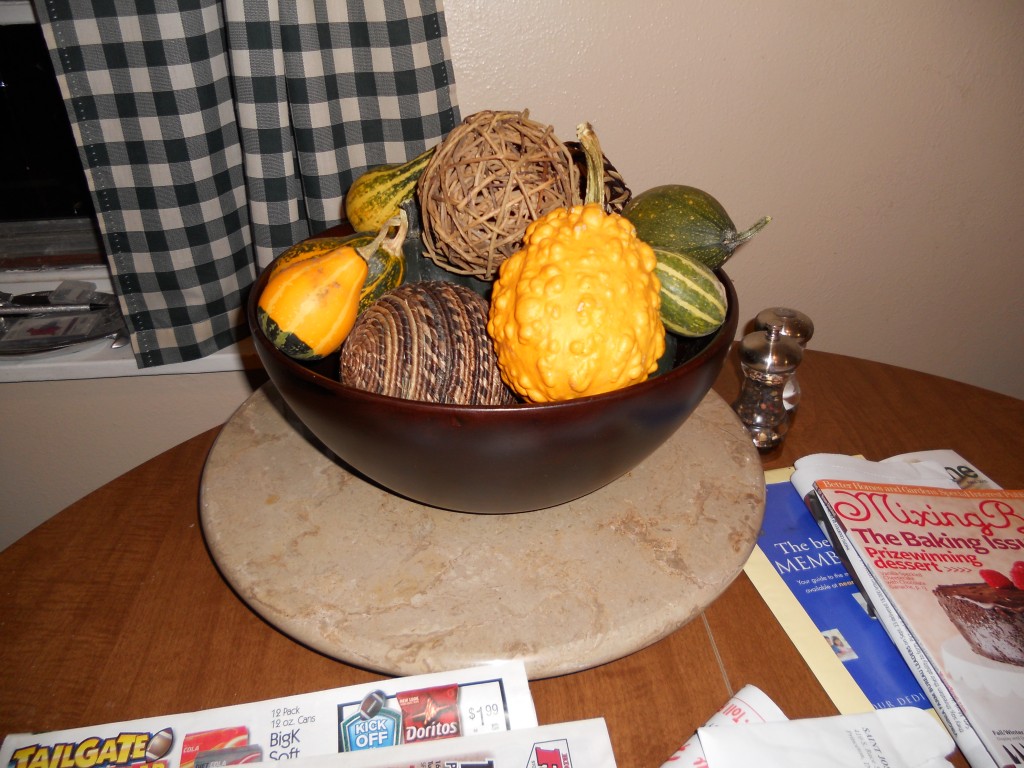 On Saturday I slept in and went to lunch at the Farmer's Daughter Bakery and Cafe on the square in Princeton.  The food was fantastic.  I had a bowl of Roasted Potato Soup with Bacon and Rosemary.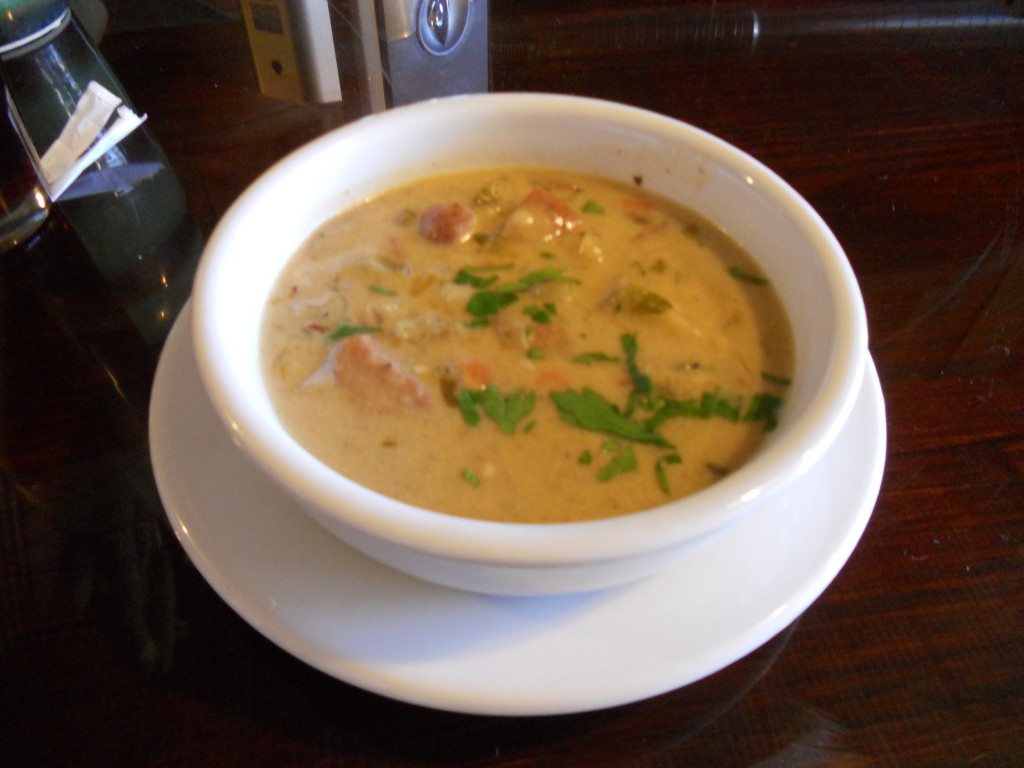 And –  my favorite – a smoked turkey sandwich on focaccia.  It usually comes with sauteed onions and lettuce, but I'm not a big fan of veggies on my sandwiches, so I just had mine with the provolone and homemade mayo.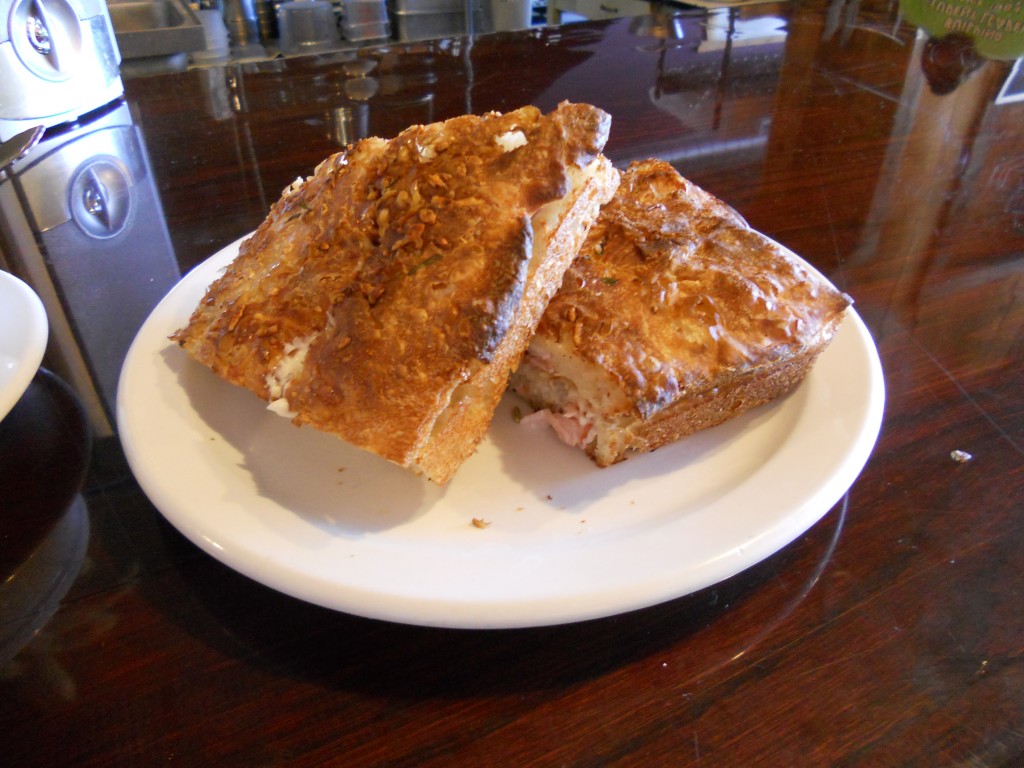 After my bowl of soup, I was only able to eat half of my sandwich, so I got some Roasted Potato Salad (like regular potato salad, but better) and a couple of FD's fantastical Oatmeal Cookies to go and took lunch to my grama.
After I visited with her, I went and rode in the tractor with Matt for part of the afternoon.  I had a lot of fun, but I wish he could drive a tractor with a buddy seat, because my butt does not fit on the arm rest.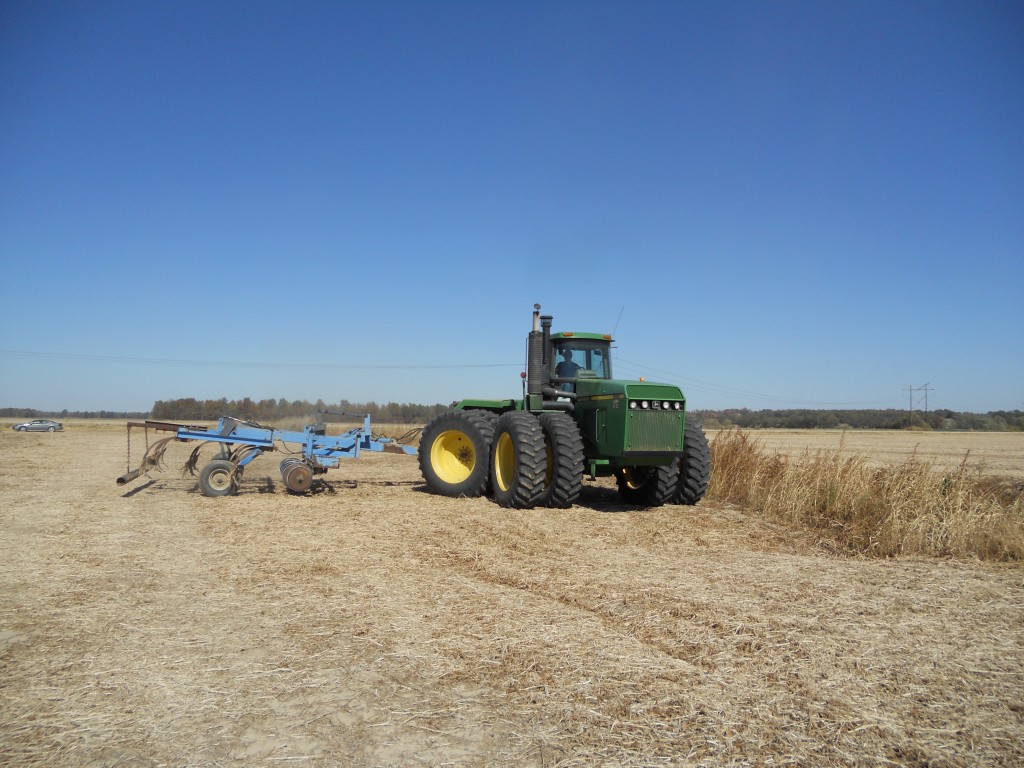 But, I guess that's just something I'll have to deal with if I want to spend time with my Husband. He's been farming for Ron Hudson after work, so when he is home now, he's crazy busy getting his lesson plans ready.  Oh well… as long as he's having fun.  And doing a good job.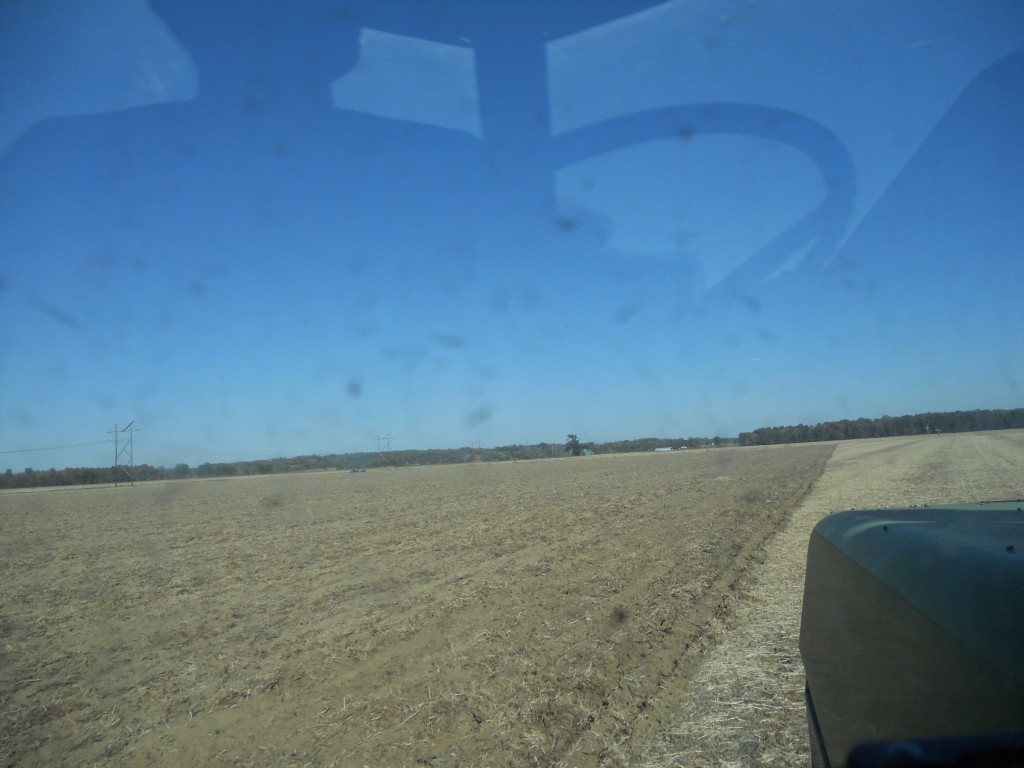 What do you spend your weekends doing?