Perry-Miller Wedding
I may have used affiliate links for some of the items in this post. Using an affiliate link to purchase an item won't cost you any more money, but I may receive payment if you click on a link and make a purchase. For more information, visit the disclosures page.
This weekend, the only thing I actually had to do was DJ a wedding reception.  There are some things I love about DJing weddings and some things I hate.  I love seeing how happy the couple is, but hate being man-handled by inebriated in-laws… but then what's a girl to do.  I keep telling Matt that he needs to go with me to these things, but he just doesn't listen.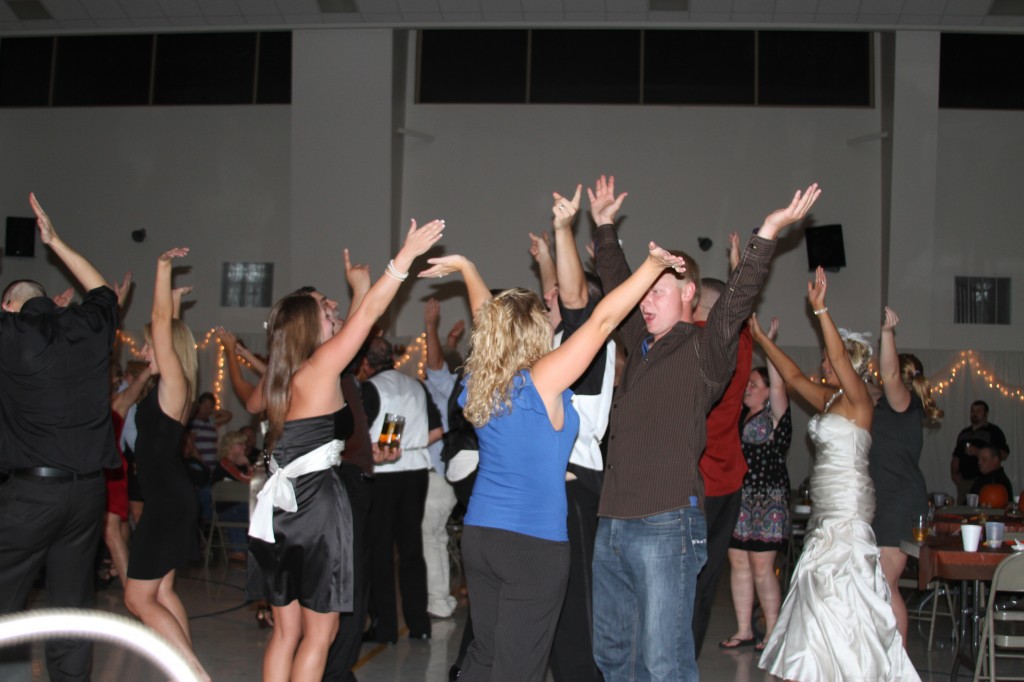 Jamie & Ryan's wedding reception was great… There weren't a lot of people, but the ones that were there were a lot of fun and actually wanted to dance.  I love when people WANT to dance.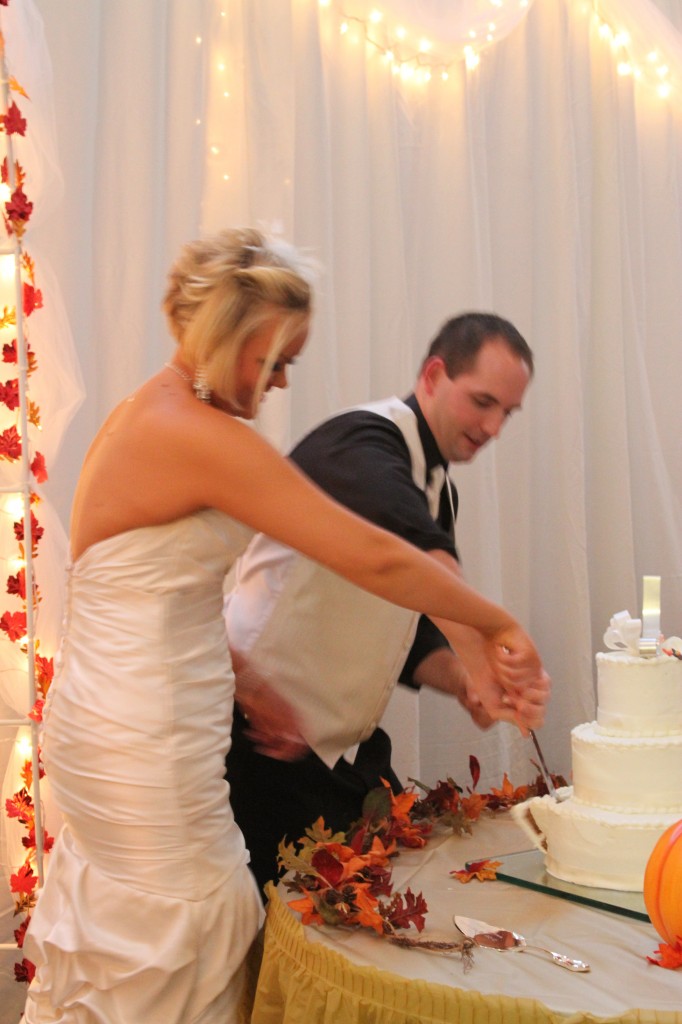 Of course, Jamie looked beautiful in her dress.
And all of the bridesmaids were beautiful in their little red dresses.
The gentlemen wore burnt orange, which looked wonderful with the girls red dresses.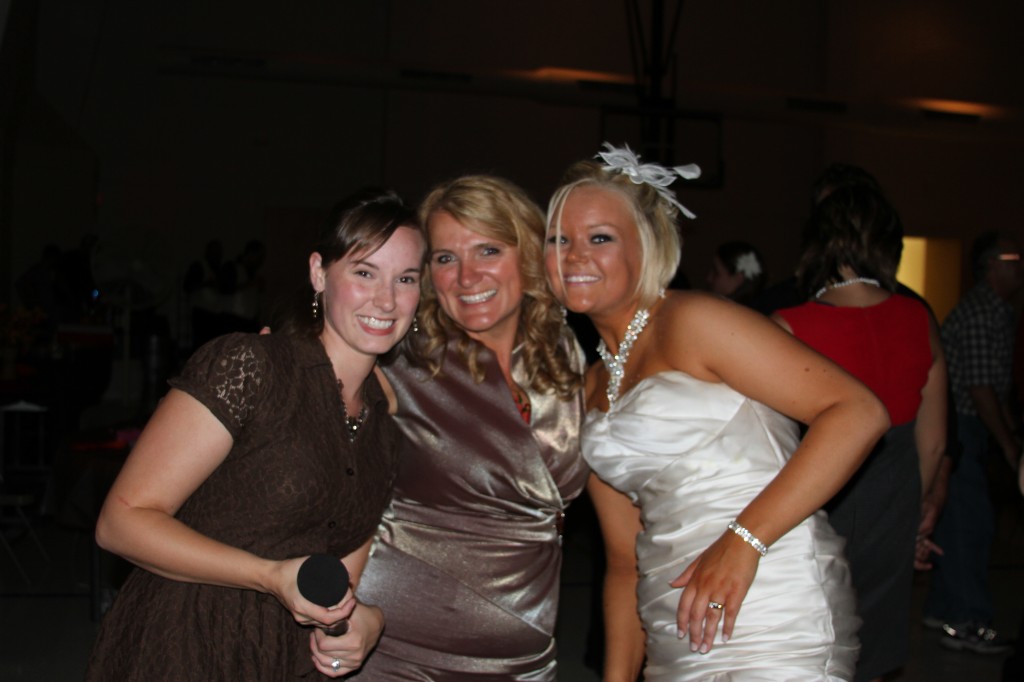 Overall, it was a really great crowd, so Dave and I had a lot of fun.