Tillage in the Patoka Bottoms
I may have used affiliate links for some of the items in this post. Using an affiliate link to purchase an item won't cost you any more money, but I may receive payment if you click on a link and make a purchase. For more information, visit the disclosures page.
I love to chisel plow, it is without a doubt my favorite thing to do on this earth. I've started helping Ron whenever I can now, after school, and on weekends. All I've done so far was pull his disk, which I like but not as much as the chisel plow. I finished disking on Friday so Saturday morning we unhooked the disk and pulled the chisel plow out of the weeds. The points were good but it needed a little bearing work, which is no problem for an old bearing changer like me.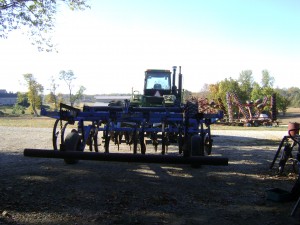 So while Ron went after bearings I grabbed a grease gun and greased the plow and tractor. Have I mentioned that Ron also has my favorite tractor hooked to the plow? A John Deere 8960, Ron's is almost identical to the one Chris has, I can literally run this tractor in my sleep. It took most of the morning to get the plow ready to go so after dinner I headed to the field.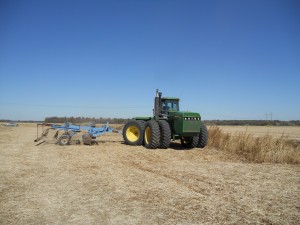 Andrea came and rode with me for a little bit.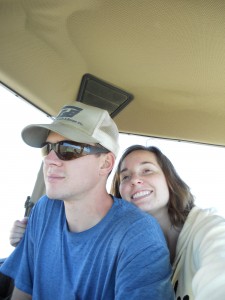 The end result, 40 acres of bean stubble turned under. Ron says there is another 240 acres here that needs done, I can't wait.