Wierd Weather and Crafts
I may have used affiliate links for some of the items in this post. Using an affiliate link to purchase an item won't cost you any more money, but I may receive payment if you click on a link and make a purchase. For more information, visit the disclosures page.
So the weather here has been weird, lately… It's been awfully warm outside until recently, so warm in fact that my Orchids are very confused.  But that's ok, at least that means that they are still alive.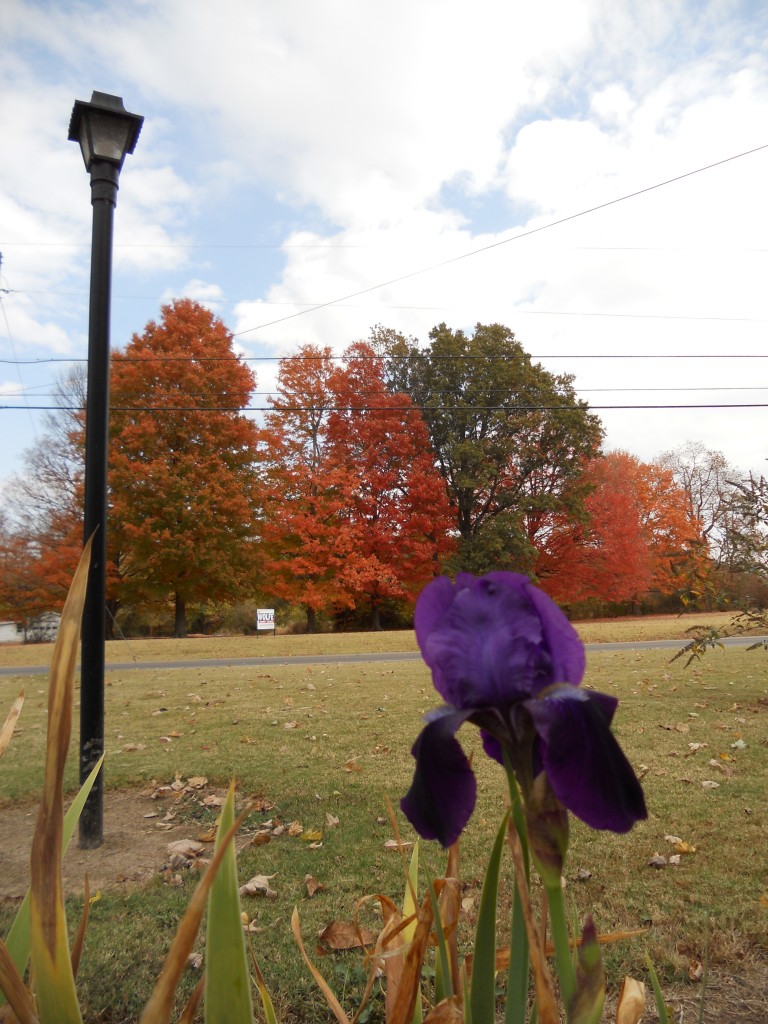 Outside of taking photos of the repercussions from the strange weather, I have been taking some time to do a little crafting.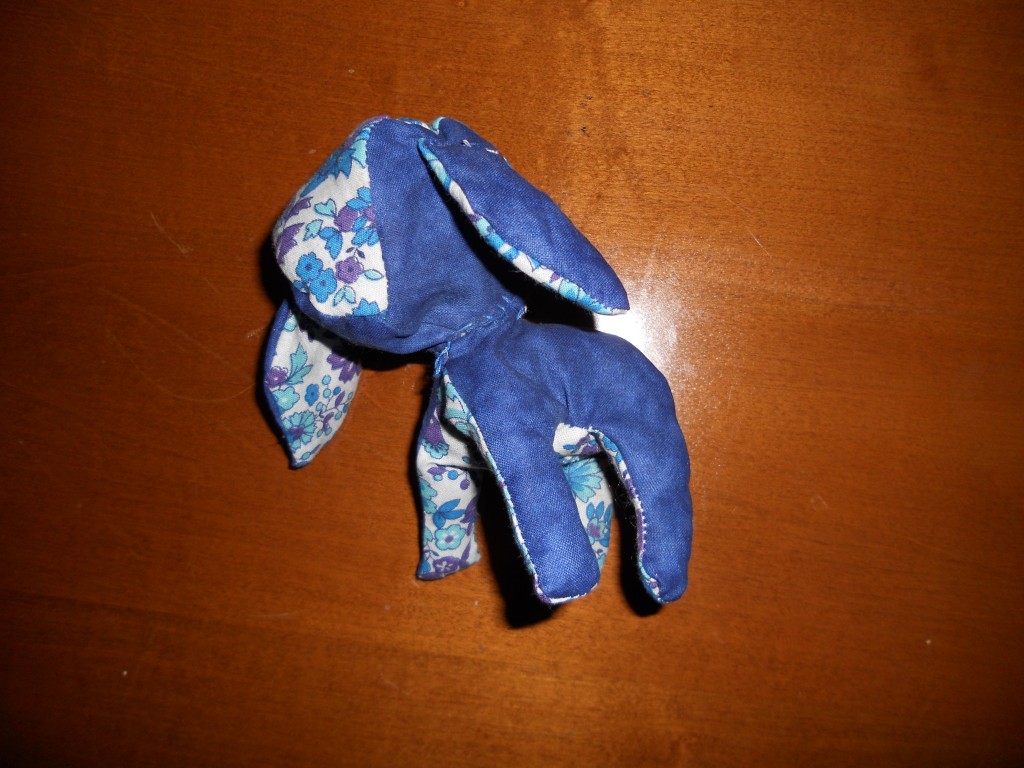 I've decided that I fail at making plushies.  This was only my first attempt, but the project, which was supposed to be a fawn, looks a lot more like a donkey. 
Part of the problem was that I was having issues with my sewing machine, but I'm pretty sure that it's mostly my inability to sew.  It seems that no matter how hard I try, I've never been good at sewing things.  I think perhaps I don't have the patience for it.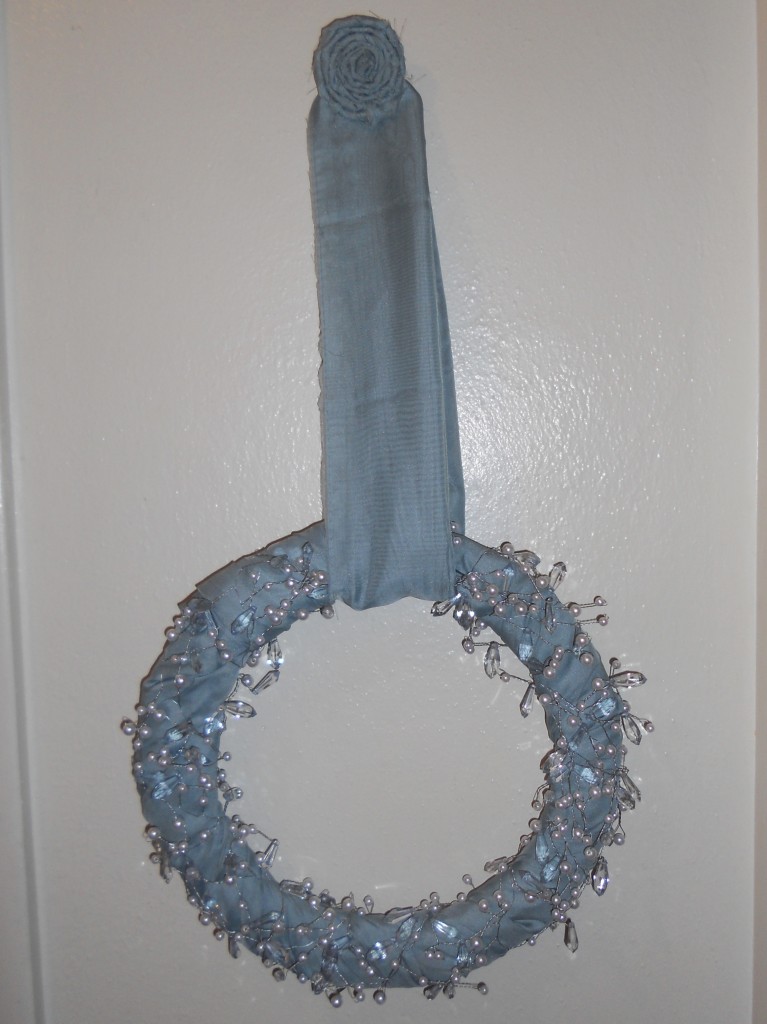 Of course, this hasn't stopped me from working on all of my other crafts.  I'm a hot glue wizard, and I love working with fabrics and other materials to create pretty things, that don't involve me having any sort of sewing skills.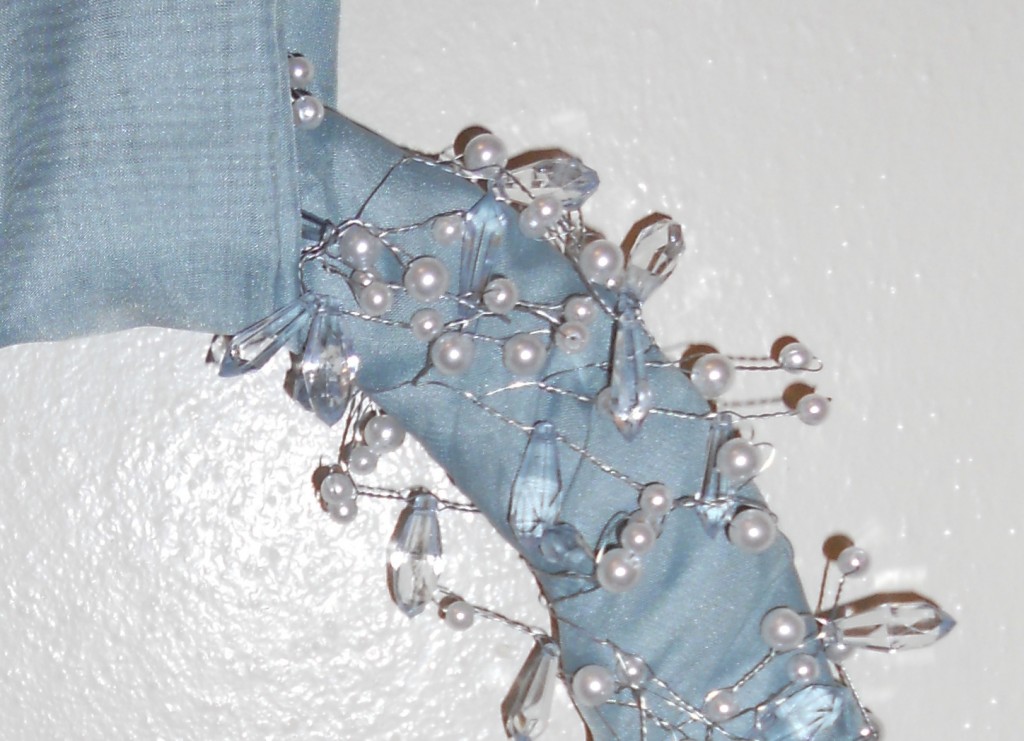 My most recent project is a simple winter wreath.  A flat wreath form wrapped in sheer fabric (a curtain panel) and then wrapped in a beaded winter garland.  The total cost for this project is a little more expensive than most of my projects.  I've got $4 in the wreath form, another $6 in the garland and $5 in the curtain panel.  Honestly, I think it's well worth the $15 I spent, and the time it took, because it's exactly what I wanted.   
But then, with that much in the wreath, it's not the kind of project I can readily make a number of an sell for a profit.  However, if I were able to find the materials at a discount or wholesale price, I might consider it, because I really like the look of the finished product.
Do you have any projects you are working on right now?